Description
SESSION DESCRIPTION
Please note the new venue: Mahea Uchiyama Dance Center, 729 Heinz Ave., Berkeley 94710. Gated parking is available.
We will close out the six months of our Bay Dervish@Rudramandir sessions with a joyful Recital of Sufi Qawwali, an almost 800-year-old musical tradition that can shift in a heartbeat from passionate praise to a quiet, repetitive melodic wave that rocks us gently on peaceful waters in a boat that is truly home. The qawwali will be presented by the Bayview Dervish Band. Guest musicians include Gary Haggerty and Jeremy Marais; from time to time everyone can join in. If there's space, dance.

Our heart is stirred as we express love and longing in prayer and devotion, work and art. It also needs rest, which it finds in places of belonging. Sangha, the company of friends, a space of support and acceptance, is one of our deepest needs. It is a larger home, a wider family, a human garden, a launching pad. As we build trust and fellowship, the value of what we do is multiplied in many ways. When a community that has worshipped, worked and held themselves accountable together joins in celebration, it is usually one happy human gathering.
---
SERIES DESCRIPTION
From July to December 2018, Bay Dervish will host monthly evening gatherings at Rudramandir in Berkeley, a 6-session series called "Sufism & the Art of Living." Each evening will be in two parts: a talk/conversation with space for questions, followed by a creative play experience or "experiential." The talks will be given by Murshid Kiran Rana; different teachers and artists will lead the experientials.
Sufism is, essentially, a search for and an opening to love, asking us to find our wholeness in our humanness. Associated for a long time with Islam, Sufism is increasingly universal in its expression, embracing many traditions, teachings, lineages and schools.
The phrase "The Art of Living" is a seed idea; its purpose is to help us understand that we can bring grace, style, creativity, authenticity and spirit to how we live. All are welcome. The sessions may be provocative. The experientials may be dreamlike. We will also explore insights and actions that can liberate us, lift us up when we feel incomplete or helpless. There will be time for questions and suggestions for deeper inquiry; those who want to follow-up personally with Murshid Kiran can arrange times to do so.
The creative play experiences, the experientials, are a way for the ideas from the talks and discussion to find a home in your body, in your physical knowing and doing. Each experiential is led by an expert guide and developed jointly with Murshid Kiran and other friends. They will be complete in themselves but could also become the beginning of a whole new journey.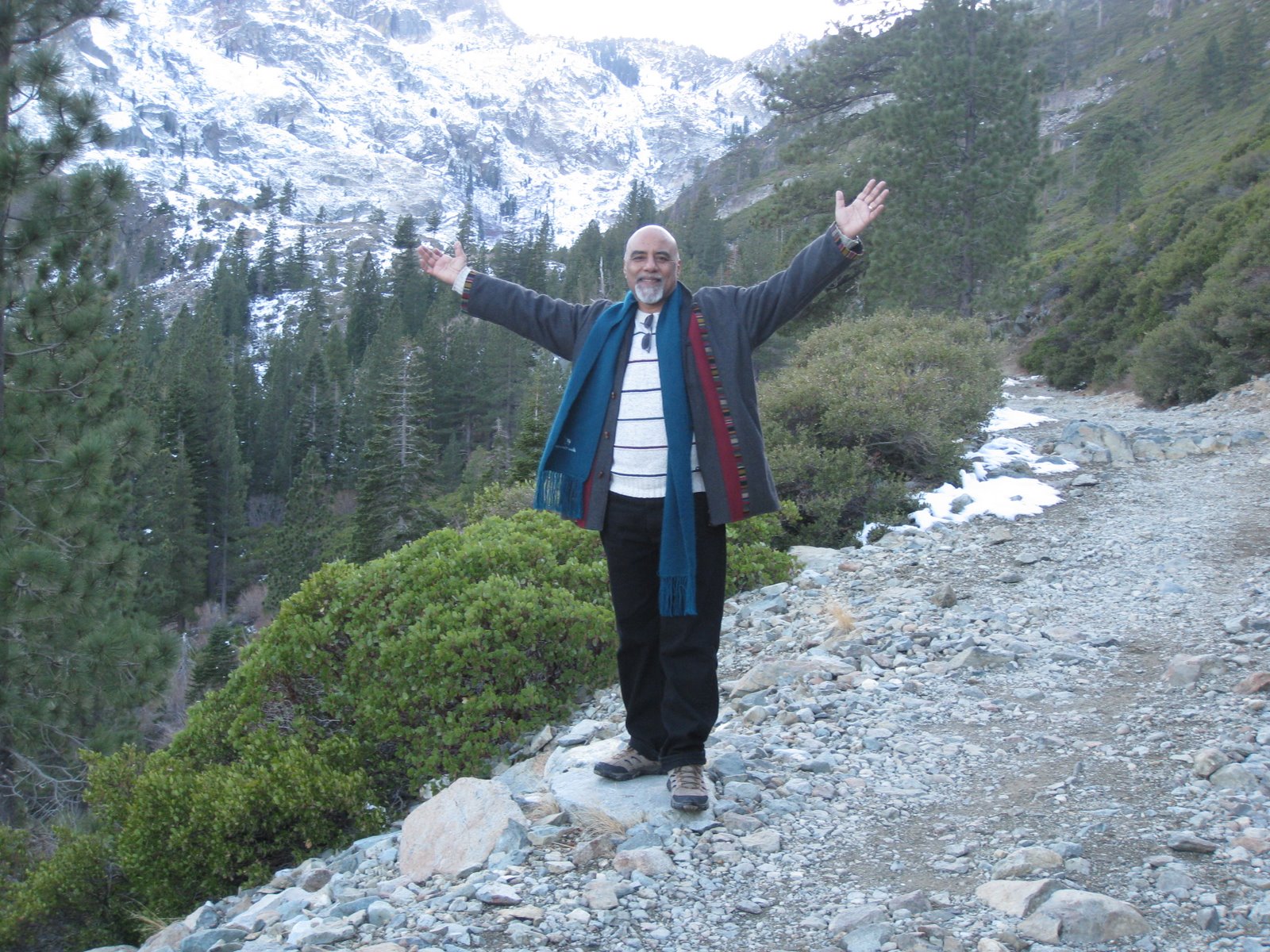 About Murshid Kiran Rana

Murshid Kiran Rana is a mystic, a teacher, a storyteller, and a friend. Born and raised in India, in 1973 he traveled to the West where he met the Sufi mystic, Fazal Inayat-Khan, and joined his Khankah (residential Sufi community). He spent the first seven years of his Sufi training living and working in close proximity to his teacher and was rebirthed in the fire of that experience. In 1981, Kiran moved to California where, for 35 years, he published books on physical and emotional health, dealing with trauma, becoming whole. He also led workshops on poetry and music, often teaching through the Sufi musical form called qawwali. During that time he also became a Murshid (guide) in the Sufi Way, the progressive Sufi order started by Fazal Inayat-Khan.
In 2014, Kiran gave up publishing and devoted himself full-time to the practice and teaching of Sufism. In addition to regular zikr and qawwali gatherings at Bay Dervish, he currently teaches an online webinar called A Taste of Sufism, interacting with participants who range from absolute newcomers to long-time Sufi teachers.