Description
Special opening evening for Dhikr (Sufi-themed art exhibition) at Barbican Music Library.
With live music from Zayn Mohammed, storytelling from Alice Fernbank and poetry from Khaled Hakim.
Refreshments provided.
Zayn Mohammed, Musician
Zayn Mohammed is UK based multi-instrumentalist, composer and winner of Sky Arts Guitar Star (2016).
Zayn's musical styles and influences range from Jazz, World, Funk/Fusion and Neo-Soul/RnB. He's widely known for playing both acoustic & electric guitars.
Having been heavily exposed to Sufi philosophy, practices & principles from a young age, he's also skilled in oud and sarod, often collaborating in crossover projects to create a unique contemporary sound, often leaning towards themes & energies of Sufism.
'He shows what guitar is all about! He's truly a star'
- George Benson (on Zayn Mohammed)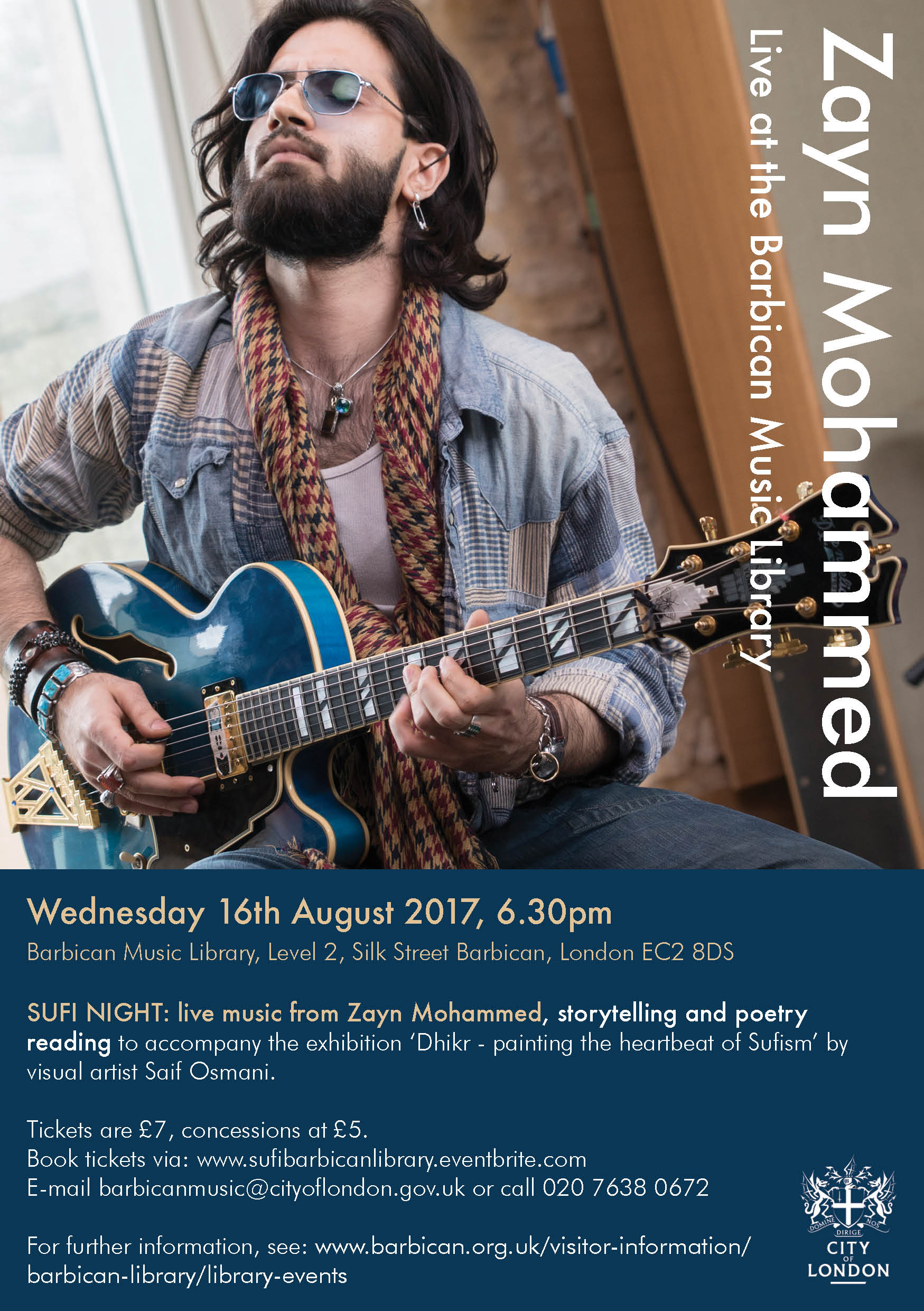 _______
Alice Fernbank, Storyteller
Alice tells stories from around the world including tales from the Nordic tradition, Italian folklore, Russian fairytales and Celtic Mythology. She has also told stories from Bangladesh, India, Kazakhstan, Japan and the Middle East and has recently moved to Scotland where she has been exploring its rich storytelling culture. She regularly tells tales at club nights and festivals in Edinburgh and she is currently developing a storytelling performance called GIANTS together with Danish Storyteller Svend Engh which will begin touring in September.
www.alicefernbankstoryteller.com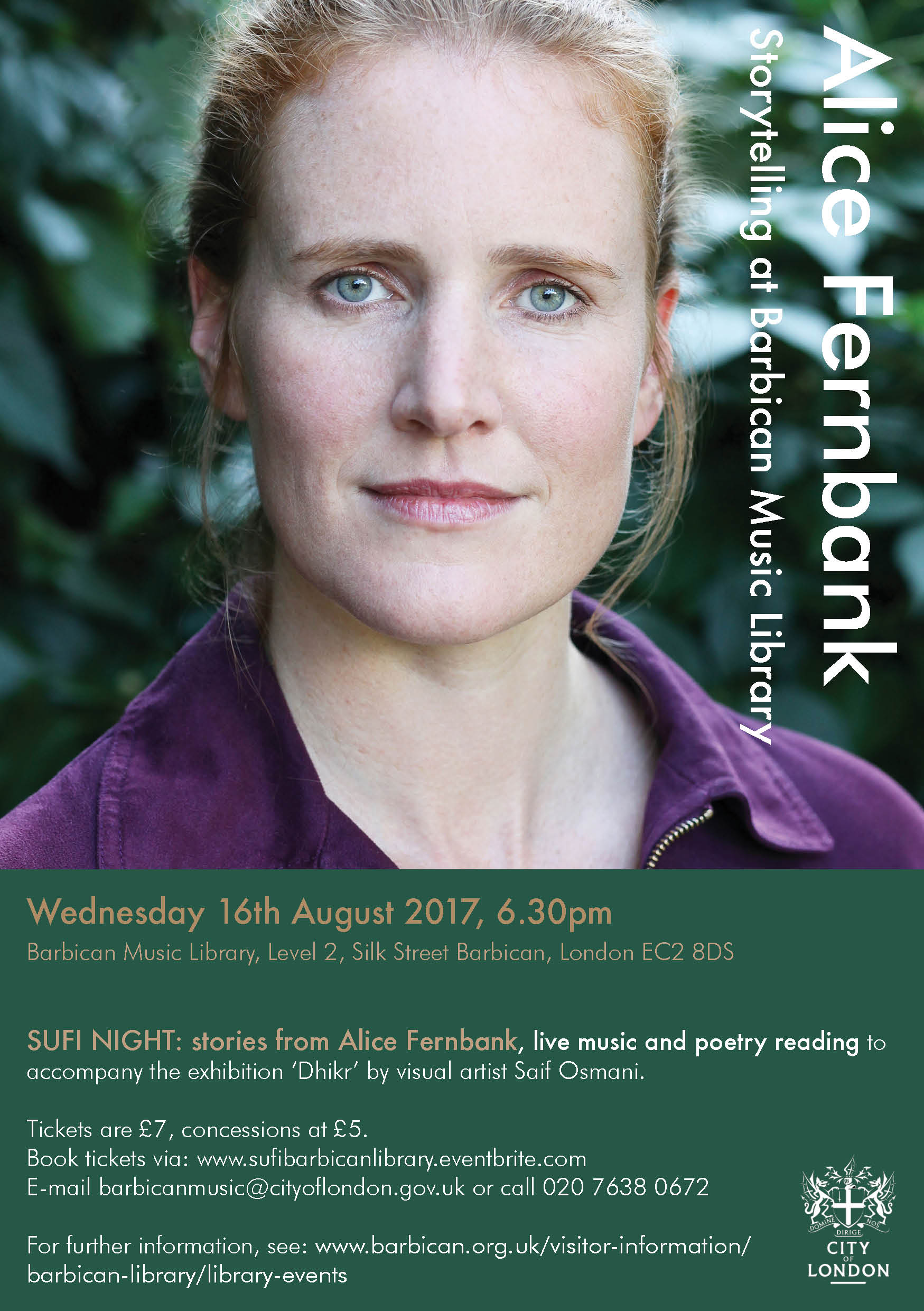 _____
Khaled Hakim, Poet and Sufi Musician
Sufi musician Khaled Hakim and composer Mark Wagner present part of 'The Book of Naseeb' - a degraded epic with Quranic echoes, it re-imagines the Angels and fatedness of Islamic eschatology through a petty criminal. www.khaledhakim.weebly.com