Description
SUFI DANCE PERFORMANCE
With an enthralling presentation, Sufi dance is a spiritual practice (known as Samâ) and is related to "spiritual hearing" in Sufism.
To reach the deepest realms of the soul, dancers whirl to the repetitive cadence of Sufi music which evokes a practice that rekindles the memory. The powerful rhythm of the music reminds participants of the heartbeat and leads us to the mystical intoxication of the Samâ.
Rana Gorgani creates performances where musicians with oriental influences from Iran, Turkey, Afghanistan, Algeria or Morocco meet to accompany refined and exuberant shows.
---
Rana Gorgani - 'Neither from the East nor from the West', Rana Gorgani was born in Germany to an Iranian mother and a Kurdish father. She subsequently grew up in France, where she still lives today.
Rana grew up in a household where music and poetry were a constant fixture and was fascinated from an early age by the Persian culture. As a teenager, she devoted her studies to drama, eventually attending the prestigious Conservatoire de Paris 20eme. It was during a play centered on traditional Kurdish and Iranian music that Rana found her true calling. That play featured a Persian dance, which Rana did beautifully and lingered in the memory of the audience.
At that point, she gave up her job as an actress and her work teaching theatre and travelled to Iran. After several years of learning and travelling, Rana mastered the Iranian dances and the dances of its neighbours.
Furthering her knowledge of dance, she went on to study the Anthropology of Dance at the University of Clermont-Ferrand (France), and is pursuing research with the Qashqa'i people, one of the many nomadic tribes of Iran.
In 2009, she founded the company "l'Oeil Persan" – The Persian Eye – the first company lead by traditional dances of the Persian world in Europe. Since then, Rana has created works of extraordinary inventiveness and beauty through staging of live performances and guiding of dance conferences and seminars.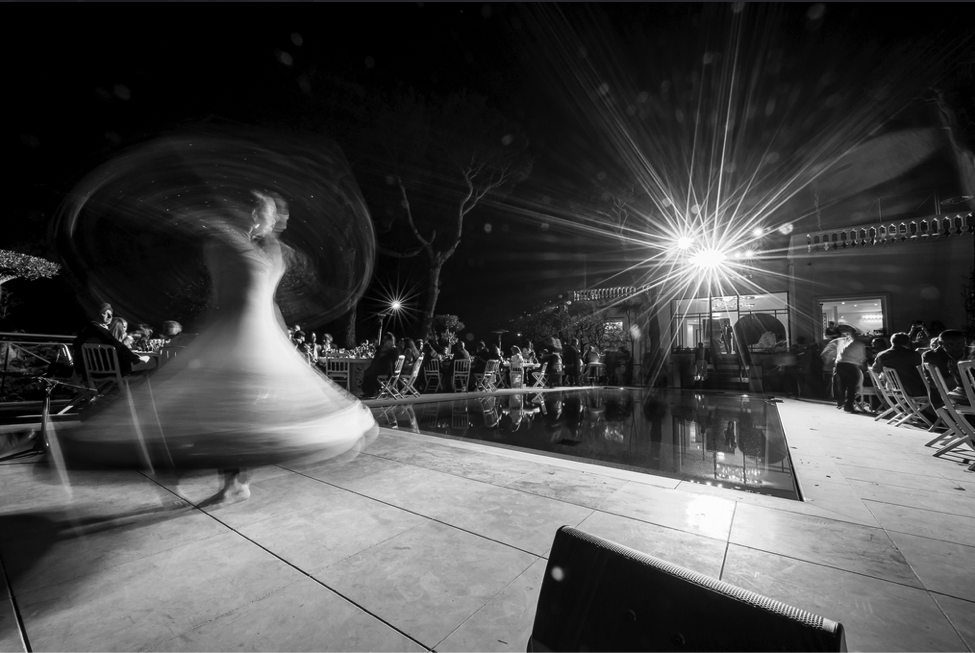 Mehdi Darvishi - Mehdi was born in 1981 in Karaj, Iran and began his musical career at age 15. After playing setar for a short period of time, he turned to studying daf under the tutelage of Arash Zanganeh, and later under maestro Bijan Kamkar. It was maestro Navid Afghah who taught him Tonbak, and greatly influenced his technique.
In 2002, Mehdi started teaching Daf alongside his various collaborations with musical groups such as Khalvat Gozideh, Par Savosh, Soufi, Darvish Khan, Masnavi and others. He contributed as well to the soundtracks of multiple films and series for Iranian and Turkish broadcasting.
After relocating to Michigan in 2011, Mehdi performed with musicians including the Nava Ensemble in East Lansing, Secret Seven Ensemble in Ann Arbor and Saeed Kamjoon at the Great Lakes Folk Festival. In 2013 Mehdi moved to New York where he has maintained his teaching practice, serving students from around the world who are interested in learning Iranian percussion. He continues to collaborate with different groups, covering a range of musical styles.

Hedayat Shafeei - Hedayat Shafeei (Tar) has been studying and practicing Persian music for over 30 years. Before moving to the US, he studied tar (the Persian long-necked stringed instrument) under Mansoor Seenaki at the Center for Preservation and Cultivation of Persian Classical Music (Markaze Hefz va Eshaeie Mosighie Sonati). In the US, Hedayat studied tar, radif, theory, and history of Persian music under two of the greatest masters of Persian music, Maestro Mohamad Reza Lotfi and Maestro Dariush Talai. He is currently teaching and performing Persian classical music in the New York area.