SufferFest...The Fittest In Arizona...Co-Ed Team Competition For Cash Money Prize
About this Event
Scenes From SufferFest 2020
SufferFest {Co-Ed} Team Training Event of the Year - $$Prize Money$$
Female-Male (Co-Ed) Teams Battle it Out in a Test of Strength, Endurance, Speed, and Grit in a Qualifying Round on Saturday (4/17); and four (4) Teams advnace to the Champtionship Round on Sunday (4/18) in which there will be one (1) Winning "Competitive" Co-Ed Team and one (1) Winning "Open" Co-Ed Team.
DO NOT miss the FIRST EVER CO-ED SufferFest at Suffer City!!!
SATURDAY - QUALIFYING HEATS
5:30AM: Festival + Spectator Area Opens
6:00AM: Competitive Heat Begins (New Heat Begins Every 45min)
6:45AM: Open Heat Begins
Reference Your Preferred HEAT (Open or Competitive) AND Preferred Time (see below for full list of heat times).
3:00PM: Daily Activities Conclude
Top four (4) teams from the Competitive Category and the top four (4) teams from the Open Category will advance onto Sunday's Championship Heats.
Top four (4) teams determined as a result of the "time for completion" of Saturday's Qualifying Session. Top four (4) times advance.
OPEN Heats provide certain, agreeable modifications and provide a fun experience in a competitive envrionment!
FEATURES
Warm-Up Area, Nutrition, Treatments, and other support on station for all athletes.
Live streaming on Facebook, YouTube, and Instagram with real time "SCORE KEEPING" of each teams POINTS using "on-screen" display inside the competition & spectator areas.
Day-of festivities with food, vendors, and on-site health care practitioners offering massage, spinal care, joint manipulation, and so much more!!!
Also, receive your EXCLUSIVE "ATHLETE" event shirt for your participation in SufferFest!
START TIMES
6:00 Competitive
6:45 Open
7:30 Competitive
8:15 Open
9:00 Competitive
9:45 Competitive
10:30 Competitive
11:15 Competitive
12:00 Open
12:45 Competitive
1:30 Open
2:15 Open
NOTE: PLEASE REFERENCE YOUR PREFERENCE OF HEAT/TIME IN YOUR REGISTRATION OR EMAIL US AT INFO@SUFFERCITYAZ.COM
SUNDAY - CHAMPIONSHIP HEATS
7:00AM: Festival + Spectator Area Opens
7:30AM: Open Championship Heat Begins
9:00AM: Competitive Championship Heat Begins
11:00AM: Awards Ceremony
Top four (4) teams from the Competitive Category and the top four (4) teams from Open Category go head to head to head to head in a grueling Championship Heat Session.
CHAMPIONSHIP HONORS
Competitive Champions
$400 cash
Xendurance Performance Pack
Suffer City 1-Month FREE Gift Card
Cryoshift 10-Pack (service dependent)
Open Champions
$150 cash
Xendurance Starter Pack
Suffer City 1-Month FREE Gift Card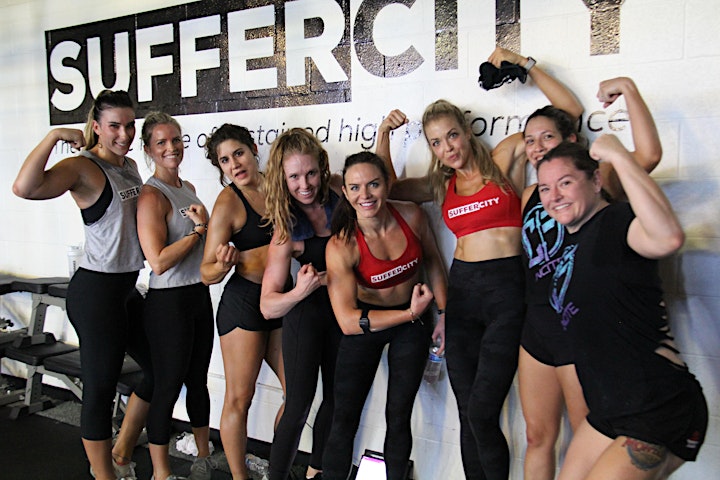 2020 Female Championship Competitors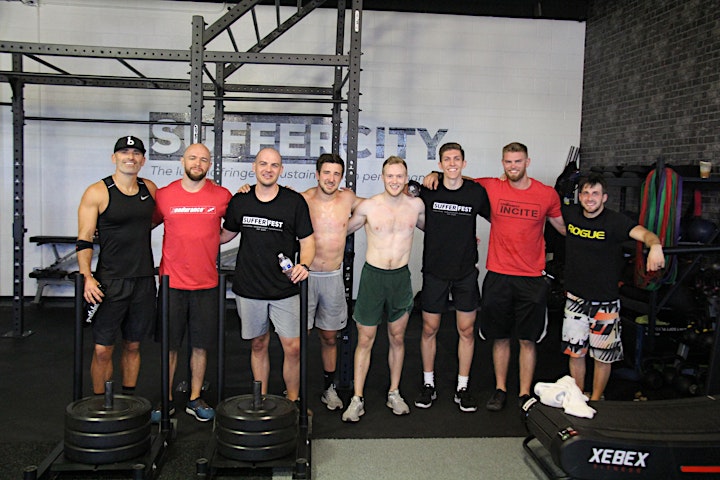 2020 Male Championship Competitors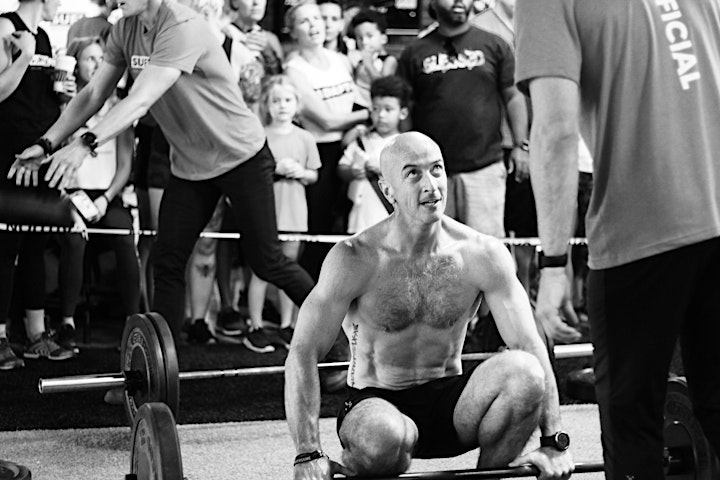 2020 Qualifying Heat Action
2020 Qualifying Heat Action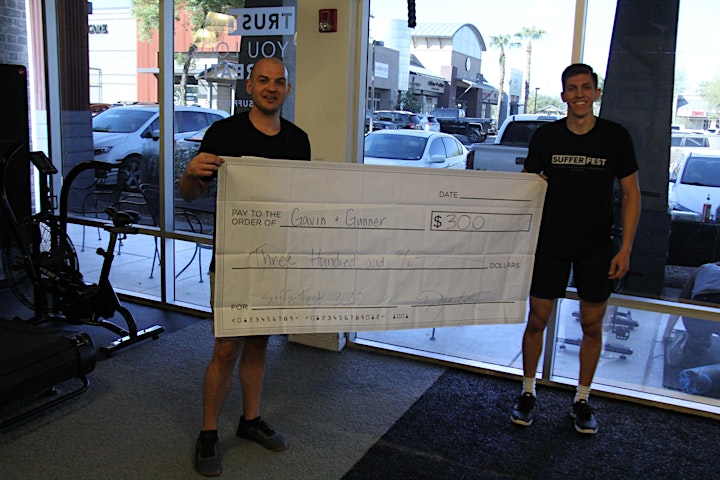 2020 Male Champions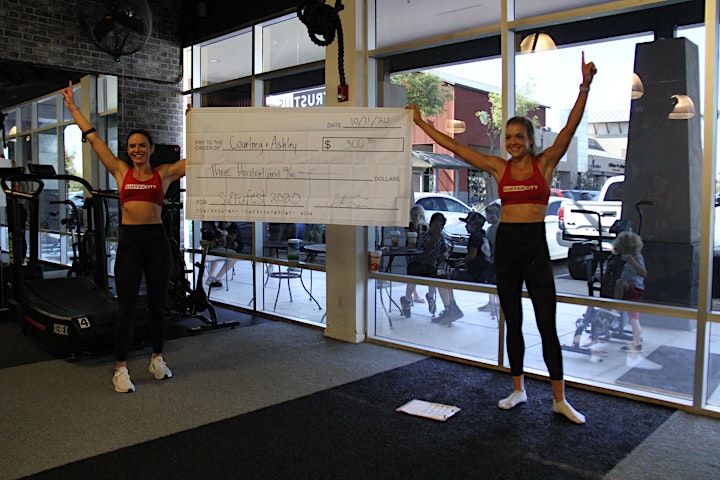 2020 Female Champions