Suds & Science - The Truth About Food: How the Sustainer of Life can Become Poison

Monday, March 23, 2015 from 6:30 PM to 8:00 PM (PDT)
Event Details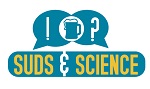 The Truth About Food
How The Sustainer of Life Can Become Poison
Monday, March 23, 2015, 6.30pm to appr. 8.00pm
Callahan's Pub & Brewery
8111 Mira Mesa Boulevard, San Diego, CA 92126
Do charred burgers really cause cancer? Will mercury in fish disrupt your nervous system? Is caffeine addiction real?It's commonly known that some foods are better for you than others, but did you know that even foods and beverages normally considered healthy can have additives or contaminants that can make them unhealthy, hazardous and even life-threatening? Oftentimes, it's not so much what you eat but how much you eat that makes the difference. Join Dr. Roger Clemens and Dr. Claire Kruger from this year's Society of Toxicology annual meeting, being held in San Diego, to learn what you can safely consume, what you should be cautious about, and why.
This event is free to attend and walk ins are welcome!
Bio Roger Clemens, DrPh, CFS, CNS, FACN, FIFT, FLAFST
Dr. Clemens is the co-founder and VP of scientific operations for PolyScience Consulting. He is an Adjunct Professor of Pharmacology & Pharmaceutical Sciences within the USC School of Pharmacy. He served as Scientific Advisor for Nestle USA for more than 21 years and consultant and Chief Scientific Officer for Horn for a decade. Dr. Clemens has published more than 50 original manuscripts in nutrition and food science, participated in more than 300 invited domestic and international lectures, and served as an expert panel member for the food industry, scientific organizations, trade associations and regulatory agencies in the US, Canada and Europe.
Bio Claire Kruger, Phd, DABT, CFS
Dr. Kruger is the President of Spherix Consulting, Inc. With more than 25 years of consulting experience, her primary area of expertise is in foods, pharmaceuticals, and consumer products where she provides scientific, regulatory, and strategic support to clients both in the US and international regulatory arenas. Dr. Kruger has conducted health risk assessments and managed regulatory submissions for notifications / approvals of food ingredients (GRAS), drugs (IND/NDA), dietary supplements (DNIN), and medical devices (510K). She is co-editor of Hayes' Principles and Methods of Toxicology, 6th edition, and is an Associate Editor, Food and Chemical Toxicology.
About Suds & Science:
Suds & Science are bimonthly events that bring scientists to your neighborhood bar. Raise a pint and listen to a 15-minute fun-yet-informative presentation on a hot science topic followed by an open and engaging conversation. Ask questions and form opinions while enjoying an adult beverage. Suds & Science puts the fun and spirit(s) back into science.
When & Where

Callahan's Pub & Brewery
8111 Mira Mesa Boulevard
San Diego, CA 92126


Monday, March 23, 2015 from 6:30 PM to 8:00 PM (PDT)
Add to my calendar
Organizer
FLEET SCIENCE CENTER
"The Fleet Science Center seeks to inspire lifelong learning by furthering the public understanding and enjoyment of science and technology." 
- Our Mission Statement
The Fleet Science Center features more than 100 interactive science exhibits, as well as major traveling exhibitions. Visitors can touch a tornado, create colored shadows, examine the vibration of guitar strings and get their hands on a variety of intriguing scientific phenomena. 
The Fleet Science Center is also home to the world's first (and San Diego's only) IMAX Dome Theater, presenting the biggest films on the planet. Its unique configuration wraps the audience in images and provides the illusion of being suspended in space. The Eugene Heikoff and Marilyn Jacobs Heikoff Dome Theater takes audiences from outer space to under water and every place in between, and films are generally suitable for all ages. San Diego's only Giant Dome Theater also plays host to planetarium shows, including the monthly Sky Tonight show, which is led by an astronomer and followed by outdoor telescope viewing, courtesy of the San Diego Astronomy Association.
The Fleet Science Center is open 365 days a year, starting at 10 a.m. 
We are located in beautiful Balboa Park, home to many of the city's museums, as well as beautiful gardens, intriguing architecture and picturesque fountains. Since our opening in 1973, the Fleet has been the best-attended museum in Balboa Park and a top attraction in San Diego. For more information, visit our website at www. fleetscience.org or call (619) 238-1233.
The Fleet Science Center offers:
More than 100 interactive exhibits

The Tinkering Studio, where you can experiment, invent and create

Kid City, an exhibition just for kids ages five and under

Plus, Craveology Cafe and the North Star Science Store
Suds & Science - The Truth About Food: How the Sustainer of Life can Become Poison