Suds & Science - Origins of Autism

Monday, September 15, 2014 from 6:30 PM to 8:00 PM (PDT)
Event Details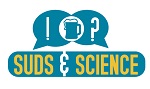 Origins of Autism
Monday, September 15, 2014, 6.30pm to appr. 8.00pm
Location will be announced shortly
Join Dr. Karen Pierce, assitant director of the Autism Center of Excellence at UC San Diego, as she shares new evidence confirming that autism begins during pregnancy. The Centers's latest groundbreaking research utilized almost 1,000 scans of infants and toddlers with autism—thanks to a new local program called One Year Well Baby Check Up, which collects these images.
This event is free to attend and walk ins are welcome!
About Suds & Science:
Suds & Science are bimonthly events that bring scientists to your neighborhood bar. Raise a pint and listen to a 15-minute fun-yet-informative presentation on a hot science topic followed by an open and engaging conversation. Ask questions and form opinions while enjoying an adult beverage. Suds & Science puts the fun and spirit(s) back into science.
More about Dr. Karen Pierce:
Karen Pierce Ph.D., is an Associate Professor in the Department of Neurosciences at the University of California, San Diego (UCSD) and the Assistant Director of the UCSD Autism Center of Excellence.   She has been working with children with autism and their families for over 25 years.  Dr. Pierce research examines several questions such as: How early can autism be detected? What is going wrong with the developing brain? To answer these questions she uses several tools ranging from parent questionairres, to eye tracking and functional magnetic resonance imaging (fMRI). Most recently she has demonstrated that autism can be detected by the 1st birthday, a major advance considering that the mean age of diagnosis is around 4 years in age nationally.  Using fMRI during natural sleep, Dr. Pierce and her collaborators have demonstrated early neural abnormalities in the brain systems that support language development in autism. She has published over 50 research articles on the topic of autism and is invited to lecture world-wide.  Her work has been highlighted in the public media including CNN, The Wall Street Journal, and The San Diego Union Tribune.  In the year 2012, Time Magazine nominated her as one of the top 100 most influential people of the year based on her leadership in the field of autism research.   Her studies are funded by both the National Institute of Health as well as private organizations such as the National Foundation for Autism Research.  She has been honored by several awards including US Department of Health and Human Services IACC Top Research Paper Award, Autism Speaks Top 10 Research Paper Award, and the San Diego Health Hero Award. 
When & Where

Waypoint Public
3794 30th Street
San Diego, CA 92104


Monday, September 15, 2014 from 6:30 PM to 8:00 PM (PDT)
Add to my calendar
Organizer
"Realize a San Diego where everyone is connected to the power of science." 
- Our Mission Statement
The Fleet Science Center features more than 100 interactive science exhibits, as well as major traveling exhibitions. Visitors can touch a tornado, create colored shadows, examine the vibration of guitar strings and get their hands on a variety of intriguing scientific phenomena. 
The Fleet Science Center is also home to the world's first (and San Diego's only) IMAX Dome Theater, presenting the biggest films on the planet. Its unique configuration wraps the audience in images and provides the illusion of being suspended in space. The Eugene Heikoff and Marilyn Jacobs Heikoff Dome Theater takes audiences from outer space to under water and every place in between, and films are generally suitable for all ages. San Diego's only Giant Dome Theater also plays host to planetarium shows, including the monthly Sky Tonight show, which is led by an astronomer and followed by outdoor telescope viewing, courtesy of the San Diego Astronomy Association.
The Fleet Science Center is open 365 days a year, starting at 10 a.m. 
We are located in beautiful Balboa Park, home to many of the city's museums, as well as beautiful gardens, intriguing architecture and picturesque fountains. Since our opening in 1973, the Fleet has been the best-attended museum in Balboa Park and a top attraction in San Diego. For more information, visit our website at www.fleetscience.org or call (619) 238-1233.
The Fleet Science Center offers:
More than 100 interactive exhibits

Studio X, where you can experiment, invent and create

Kid City, an exhibition just for kids ages five and under

Plus, Craveology Cafe and the North Star Science Store