Suds & Science - A Dream Come True: The Health Benefits of Chocolate

Monday, February 8, 2016 from 6:30 PM to 8:00 PM (PST)
Event Details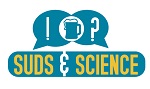 A Dream Come True: The Health Benefits of Chocolate
Monday, February 8, 2016, 6.30pm to appr. 8.00pm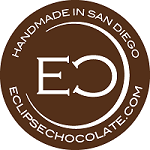 Eclipse Chocolate, 2145 Fern Street, San Diego, CA 92104
Chocolate is not only a great Valentine's gift for your sweetheart, it might also help them live longer! Join Dr. Francisco Villareal, chocolate expert and professor of medicine at UCSD as he discusses the history of chocolate and his research that shows the effects of chocolate on our muscles and our heart. 
About Dr. Francisco Villarreal:
Dr. Villarreal is a Professor of Medicine in the Division of Cardiology at the University of California, San Diego (UCSD). He trained as a Medical Doctor in the Universidad Autonoma de Baja California, Mexico and graduated in 1984. He pursued doctoral (PhD in Physiology and Pharmacology, 1989) and postdoctoral studies at UCSD. Major areas of research interest include cardiac pathophysiology and cardioprotection. Over the years Dr. Villarreal has published more than 80 manuscripts in peer review journals. The early focus of his work realted to understanding the pathophysiology of cardiac remodeling and fibrosis with an emphasis on cardiac mechanics approaches. Later work focused on pharmacological strategies to protect the heart from ischemic injury. Most recently his work has evolved to examine the cardioprotective effects of the cacao flavanol (-)-epicatechin. A series of pre-clinical and clinical studies has yielded encouraging results leading the area to be the major focus of his current work. Studies have encompassed examining the effects of (-)-epicatechin on cardica ischemic injury, exercise capacity and metabolism / bioenergetics. Dr. Villarreal is also a founder of Cardero Therapeutics Inc, a biotechnology start up.
About Suds & Science:
Suds & Science are bimonthly events that bring scientists to your neighborhood bar. Raise a pint and listen to a 15-minute fun-yet-informative presentation on a hot science topic followed by an open and engaging conversation. Ask questions and form opinions while enjoying an adult beverage. Suds & Science puts the fun and spirit(s) back into science.
When & Where

Eclipse Chocolate
2145 Fern Street
San Diego, CA 92104


Monday, February 8, 2016 from 6:30 PM to 8:00 PM (PST)
Add to my calendar
Organizer
FLEET SCIENCE CENTER
"The Fleet Science Center seeks to inspire lifelong learning by furthering the public understanding and enjoyment of science and technology." 
- Our Mission Statement
The Fleet Science Center features more than 100 interactive science exhibits, as well as major traveling exhibitions. Visitors can touch a tornado, create colored shadows, examine the vibration of guitar strings and get their hands on a variety of intriguing scientific phenomena. 
The Fleet Science Center is also home to the world's first (and San Diego's only) IMAX Dome Theater, presenting the biggest films on the planet. Its unique configuration wraps the audience in images and provides the illusion of being suspended in space. The Eugene Heikoff and Marilyn Jacobs Heikoff Dome Theater takes audiences from outer space to under water and every place in between, and films are generally suitable for all ages. San Diego's only Giant Dome Theater also plays host to planetarium shows, including the monthly Sky Tonight show, which is led by an astronomer and followed by outdoor telescope viewing, courtesy of the San Diego Astronomy Association.
The Fleet Science Center is open 365 days a year, starting at 10 a.m. 
We are located in beautiful Balboa Park, home to many of the city's museums, as well as beautiful gardens, intriguing architecture and picturesque fountains. Since our opening in 1973, the Fleet has been the best-attended museum in Balboa Park and a top attraction in San Diego. For more information, visit our website at www. fleetscience.org or call (619) 238-1233.
The Fleet Science Center offers:
More than 100 interactive exhibits

The Tinkering Studio, where you can experiment, invent and create

Kid City, an exhibition just for kids ages five and under

Plus, Craveology Cafe and the North Star Science Store
Suds & Science - A Dream Come True: The Health Benefits of Chocolate