We welcome you to be a stop in our first annual Sudden Valley Garden Tour, highlighting the beauty of our community.
About this event
We welcome you to be a stop in our first annual Sudden Valley Garden Tour on July 24th from 12pm-4pm. Sudden Valley is home to many beautiful gardens and yards and we hope that you will join us in highlighting the beauty for our Sudden Valley, and Bellingham, community! Registration is FREE and Garden Participants will receive a swag bag from our sponsors, and have the opportunity to win a special prize for being voted the BEST garden in Sudden Valley.
Garden Stop participants welcome tour attendees to view their gardens from the street (where possible) and/or walk-up to gardens to view the highlighted plants, trees, or flowers. Participants are expected to be present during the official tour on Saturday July 24 from 12-4pm.
Event Partners include The Pysden Team of Caliber Home Loans, Minuteman Press, and Garden Spot Nursery!
This is a COVID friendly event. Mask wearing and social distancing practices required.
Team Mission
With a passion for helping people, we serve our Clients with honesty, integrity, respect and expertise. We are committed to continued growth and education, as well as continually explore new ideas and technology to best serve our clients' needs. Our goal is to make the buying and selling of real estate as easy and as cost effective as possible while maintaining the highest level of service.
Why a Garden Tour?
For many years, Sommer Cronck, team CEO of BEST Bellingham Homes and avid gardener, has had a dream to bring a Garden Tour to Sudden Valley. There is so much beauty in the Valley, and so many beautiful yards and gardens that deserve to be highlighted. It is our goal to acknowledge and share the beauty of our community with others, and to add value to our residents by providing knowledge of flowers and plants that thrive in Sudden Valley, and the Pacific Northwest.
Contact our team at angela@bestbellinghamhomes.com or (360)200-8826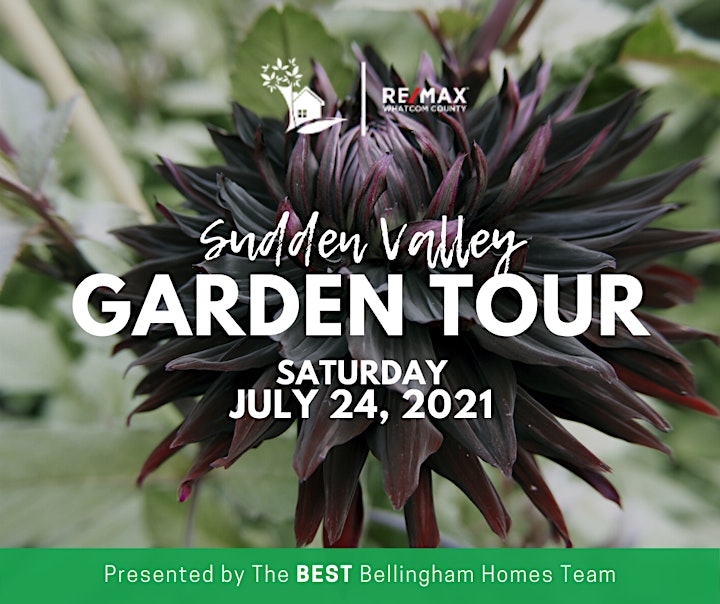 Organizer of Sudden Valley Garden Tour | Garden Stop Registration