Sudden Unexpected Infant Death Training May 9, 2017 - Houma
Actions and Detail Panel
Sudden Unexpected Infant Death Training May 9, 2017 - Houma
Tue, May 9, 2017, 9:00 AM – 4:00 PM CDT
Description
The Children's Justice Act Task Force is sponsoring this 1-day training event May 9, 2017 from 9 am to 4 pm about Sudden Unexpected Infant Death - Crime Scene Investigations. This specialized training will focus on understanding the different types of SUID and deaths due to physical abuse and neglect for those working with child victims with disabilities.
Approval Pending: 7 SW CEU & Legal CLE
Presenters: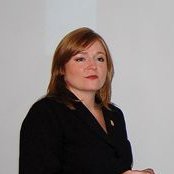 Beoncia Loveless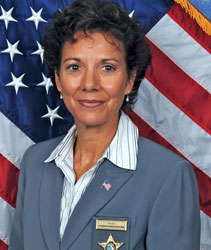 Major Connie Shingledecker
Major Connie Shingledecker is a 39-year veteran law enforcement officer with the Manatee County Sheriff's Office. She began her career in 1977 and has worked in various areas within the agency. She was assigned to the Criminal Investigation Division for over twenty years, during which time she investigated and supervised the investigations of Crimes against Children. Maj. Shingledecker has been the Investigative Bureau Chief over Criminal Investigations, Child Protective Investigations and Narcotics and Vice for the past sixteen years. Maj. Shingledecker has a BA degree in Public Administration with a minor in Criminology, graduating Summa Cum Laude from Saint Leo College, and a graduate of the FBI National Academy,185th Session, in Quantico, Virginia.
In 2005, Beoncia Loveless assumed the role as the Coordinator for the Child Abuse Investigative Support Center, a specialized juvenile death and child maltreatment unit within GBI's Medical Examiner's Office. Her current duties include reviewing all juvenile death investigations in GBI's jurisdiction, as well as assisting law enforcement and child protection personnel in cases involving living victims. She is POST certified instructor and has been qualified as a child abuse expert in numerous court proceedings. She routinely lectures on all topics related to child maltreatment and juvenile death investigation; she also conducts informational tours of the GBI facility and speaks to forensic science classes around the state of Georgia regularly. She is one of four contributing authors to the latest revision of "The Portable Guide to Investigating Child Abuse: Recognizing When a Child's Injury or Illness is Caused by Abuse" released by the Office of Juvenile Justice and Delinquency Prevention.
Learning Objectives:
Outcome 1: Participants will gain understanding of SUID: SIDS, ASSB, and ill-defined deaths.
Outcome 2: Participants will demonstrate an understanding of SUID in context of white, black and Hispanic populations.
Outcome 3: Participants will gain understanding of normal infant development.
Outcome 4: Participants will incease knowledge for conducting a comprehensive scene investigation, inteviewing techniques, and conduct a doll re-enactment.
Outcome 5: Participants will increase knowledge of honoring family needs during investigative process.
Who Should Attend?
Medical
Legal
CAC
Child Welfare
Law Enforcement Professionals
APPLIED for 7 SW CEUs & CLEs
Attendees must pre-register online. There will be no on-site registrations.
This training is provided by the
Louisiana Children's Justice Act Task Force.
You will want to get registered as soon as possible as these sessions fill fast.
QUESTIONS?
office 985-624-3514 fax 985-778-0058
POLICIES:
You may transfer your registration to another attendee.

If you need facility or training material accommodations, please call the Team Dynamics office at 985-624-3514.