Sudden Cardiac Arrest Survivors, Rescuers, Advocates & Friends 2016 SCAA Banquet

Saturday, February 13, 2016 from 6:00 PM to 9:00 PM (CST)
Event Details
Survivors, Friends, Supporters, Rescuers
and the public are all invited to attend.
February is Heart Month - It's all about the HEART!
The Sudden Cardiac Arrest Association, northwestern Minnesota chapter, in conjunction with our many partners and sponsoring agencies are hosting the 3rd Annual "Survivors & Rescuers Banquet" on February 13, 2016 in Fergus Falls, Minnesota at the Bigwood Event Center.  If you are a survivor of cardiac arrest, spouse or family member, advocate, or want to help and learn more about saving lives, consider attending our annual banquet.  
The recognition banquet will bring together rescuers & survivors from across the tri-state area for this second annual recognition banquet. The banquet will be held following the TOPICS IN EMS Medical Education Conference during the day with national researchers and medical experts presentations on cardiac arrest, stroke, STEMI, and trauma care.
Survivor gathering, lunch & meeting: 11:00 - 12:30 Join survivors and advocates for our regular meeting, stories, introductions, and update from National SCAA representatives attending.
Special Optional Event for survivors & Families: 12:30-3:00pm (Optional)  Join Jill Fischer for a special tour and short trip specially planned for you. Just like last year but better!  Otter Tail County Historical Society Executive Director Chris Schuelke as he takes you on a bus tour of historic Fergus Falls. Cemented into the architecture of Fergus Falls is the history of the city. Some of the places we will visit include the Fergus Falls State Hospital, one of the last Kirkbride structures built in the United States, which opened in 1890, The River Inn was constructed in Medieval Revival style and was the social center of Fergus Falls in 1929 with an elegant restaurant and downstairs ballroom, and Hillcrest Lutheran Academy constructed in 1901 by the Norwegian Lutheran Synod for the Park Region Luther College with arched windows, gabled dormers and a pencil-point belfry.  Sometimes referred to as the "Castle on the Hill". Tour will include refreshments downtown and return to the conference center around 3:00pm.  NO CHARGE.  You maybe went with last year but this year includes new locations and a bit of the mystery tour??  Space limited to 40 people.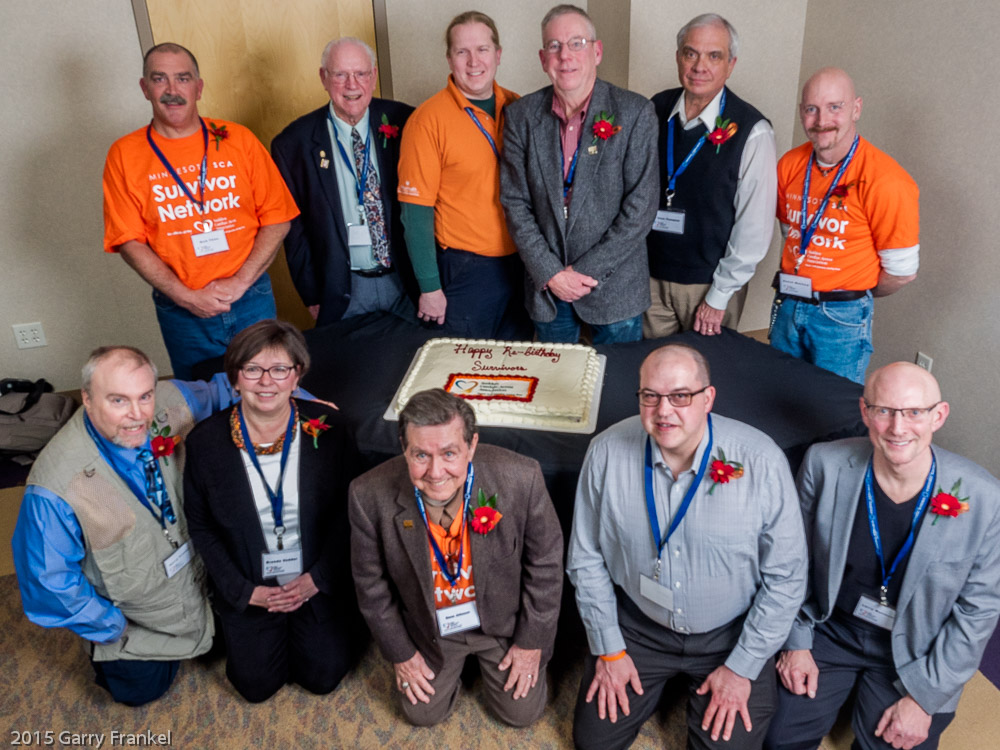 The Survivor & Rescuers Banquet begins with a SPECIAL EMS Team competion event and social hour from 5:00 pm to 6:15pm and silent auction. Dinner and short program from 6:15 - 8:30pm.  We will finish the evening with the traditional "re-birth"day cake given to the survivor with the most recent survivor birth date!  Desert for all and a group picture with all the survivors.  Rescuers, advocates, families, survivors and supporters are all welcome.  Join us.  
If you are a survivor or EMS agency: Contact us with your survivor story.  Survivors and their spouse are our invited guests and will receive FREE dinner registration access.  You must contact us for information on how to register here on this site for the dinner.  Email: rfischer@stevensems.com to obtain an access registration code.  
EMS agencies: Please submit your rescue stories to share at the banquet and be recognized during the program.  Contact Randy Fischer for more information
Over 100 supporters, advocates, SURVIVORS and their families attended our 2014 and our 2015 Survivor & Rescuer Banquets.  Many "Thanks" you to all of our major sponsors and supporters.  The Minnesota Resuscitation Consortium, Minnesota SCA Survivors Network, Lake Region Healthcare Foundation, and the Sudden Cardiac Arrest Association Western Minnesota chapter are primary organizers of this event. We welcome new partners, sponsors, vendors, and advocates to join our effort. 
Has your organization had a out-of-hospital cardiac arrest "survivor". Contact the survivor, get their story submitted, invite the survivor and family, and recognize your survivor story and rescuers as our guests at the Banquet!
Many Thanks to our sponsors and partner organizations: 
Lake Region Health Care Foundation
Ringdahl Ambulance Services
Stevens County Ambulance
Essentia Health Fargo
Allina Health
Children's Hospitals and Clinics of Minnesota
Sanford Health Fargo
Ortonville Area Health System
Minnesota Resuscitation Consortium
Stevens Community Medical Center
Hennepin County Medical Center & Poison Center
North Air Care
LifeLink III
Sanford Air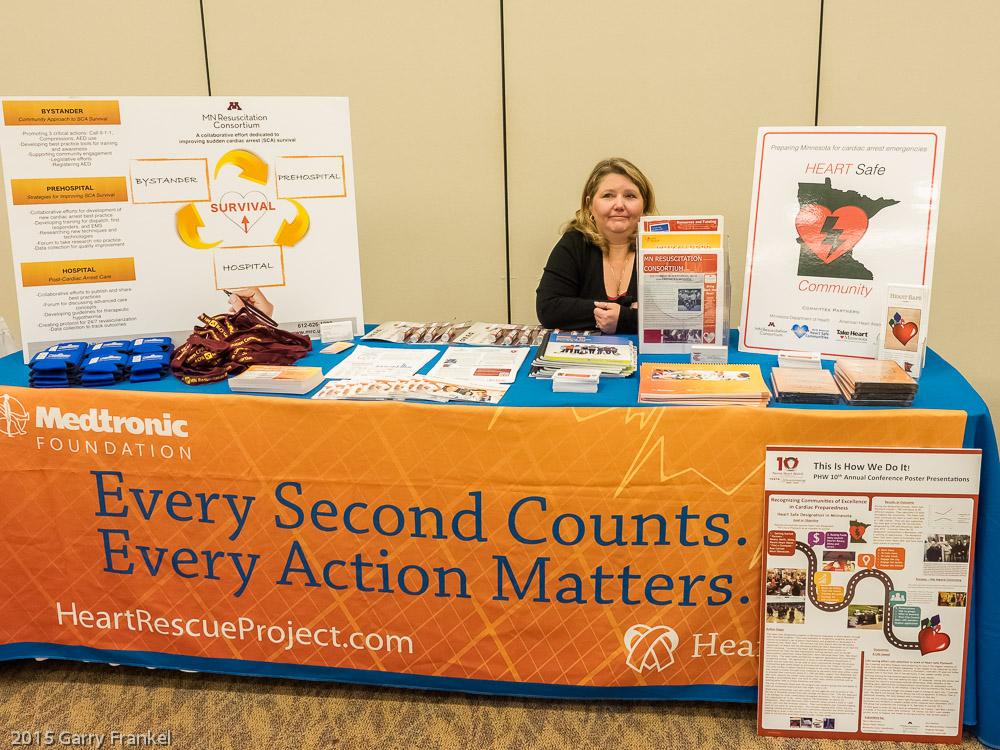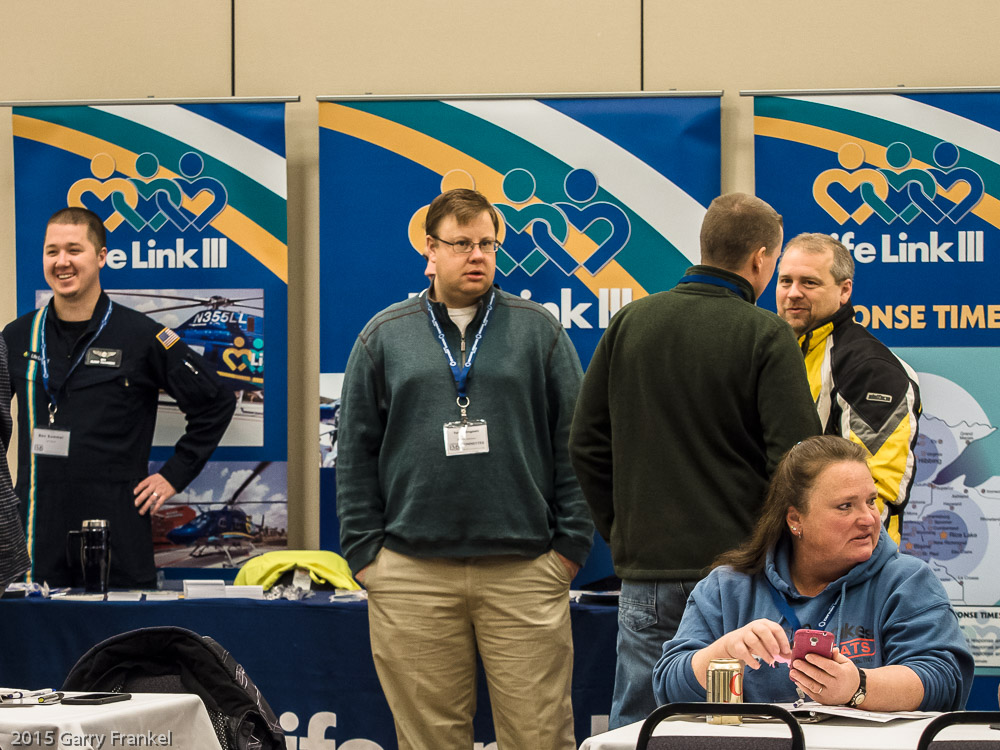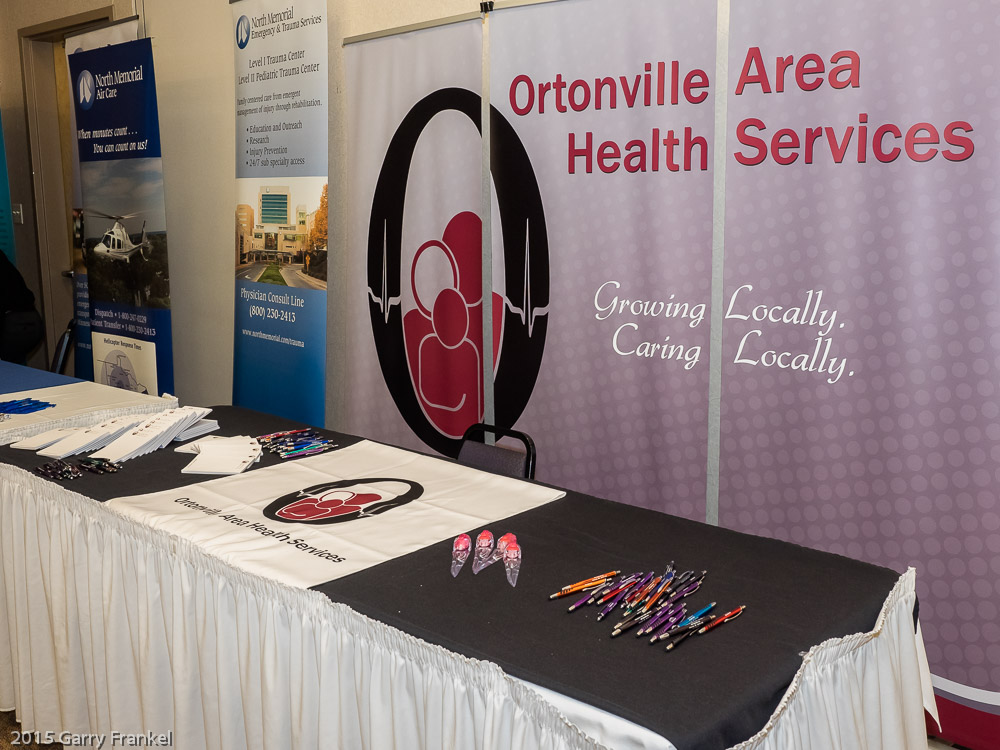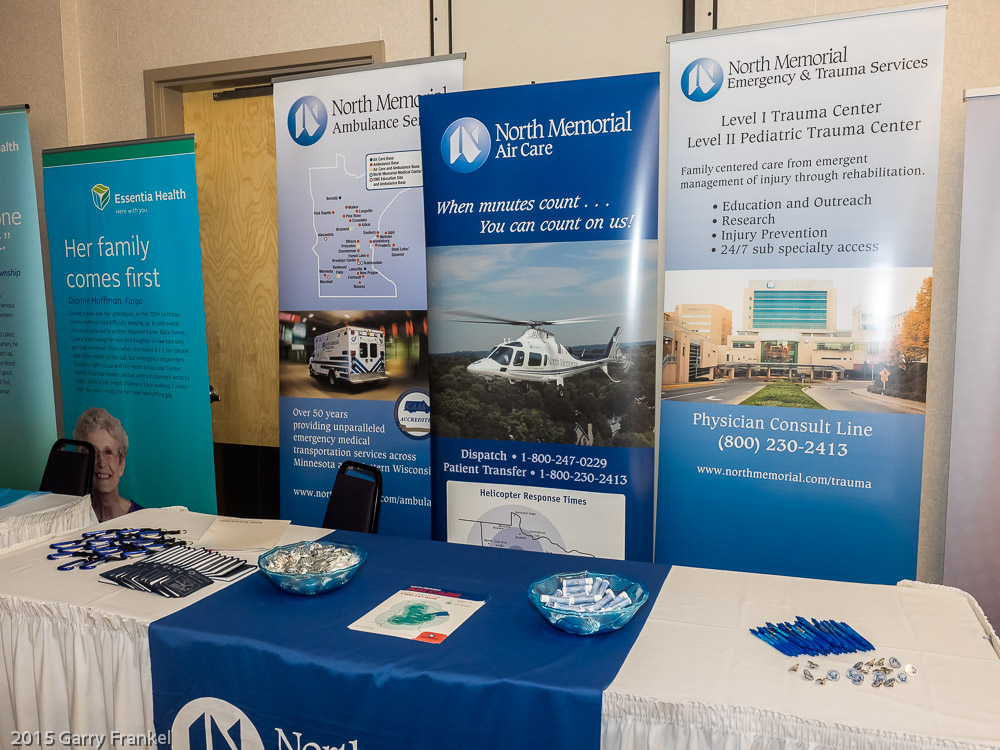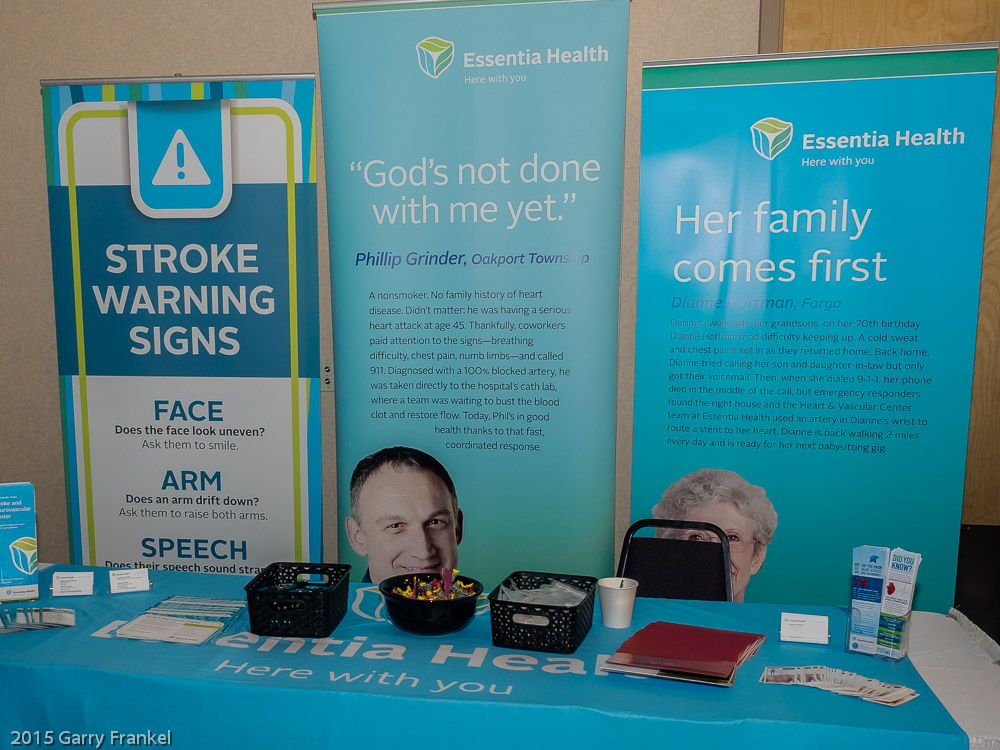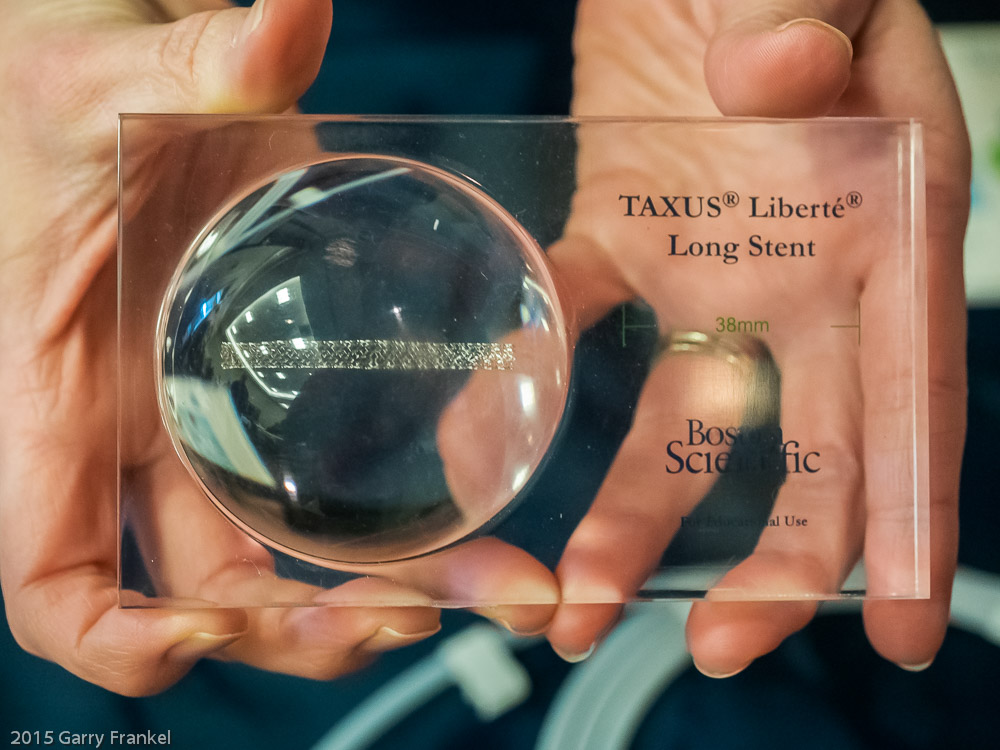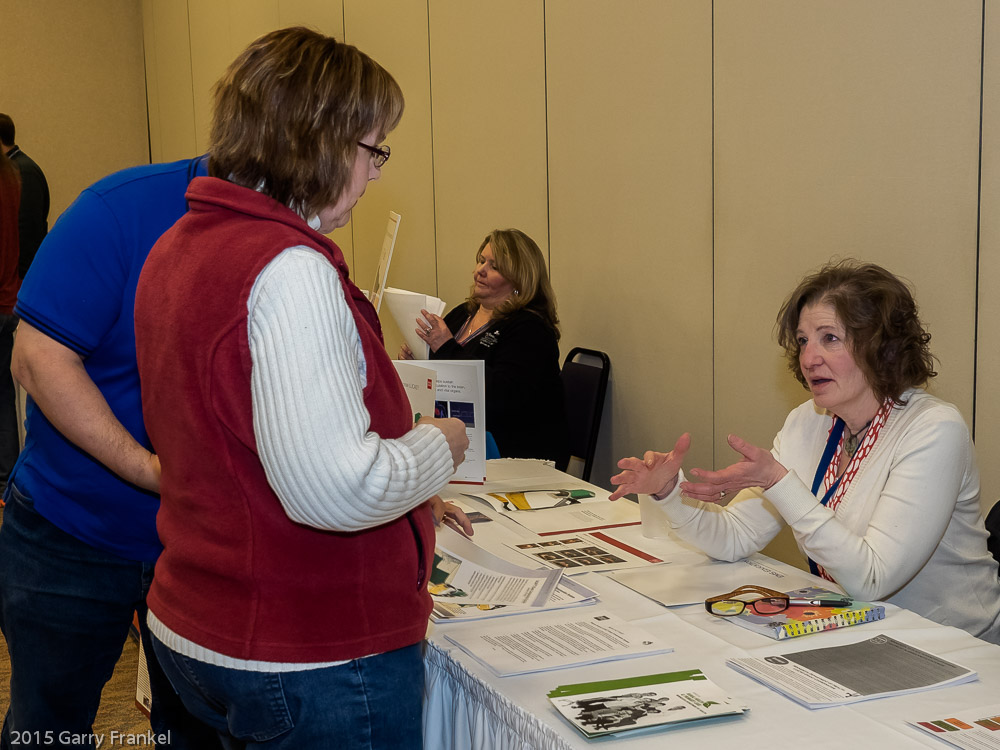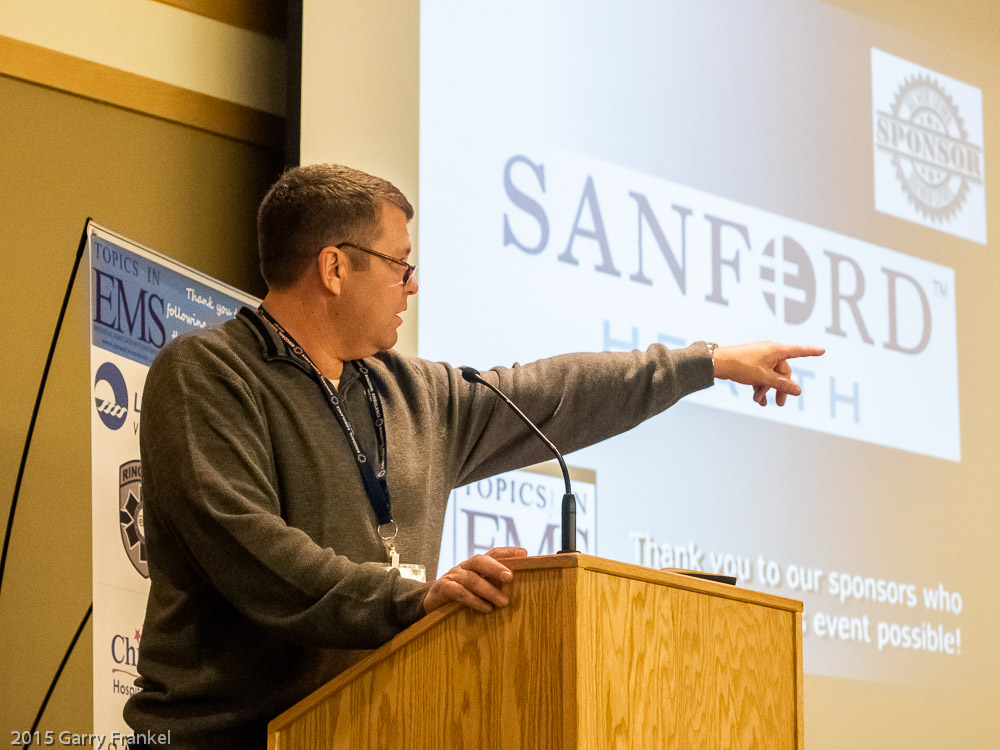 There financial contributions have helped keep the registration fee to a minimum for rural healthcare providers to attend and have access to some of the finest continuing medical education and national experts in the fields of cardiac resuscitation, stroke, trauma, and STEMI care available.
 1-855-887-2338
Sudden Cardiac Arrest Association - National
Otter Tail County (Northwestern MN) Chapter
Contact us for more information or to find out how you can get involved with our chapter as an advocate, supporter, or if you are a survivor or family member of a survivor.  
 Area Hotels: 
Best Western Fergus Falls
925 Western Avenue, 

Fergus Falls, Minnesota, 56537-4803, United States 


Phone: 218/739-2211
 
Comfort Inn
425 Western Ave, Fergus Falls, MN 56537
Phone: 218-736-5787


AmericInn Lodge and Suites
526 

Western Ave, Fergus Falls, MN 56537


Phone: 218-739-3900


Super 8
2454 College Way, Fergus Falls, MN 56537
Phone: 218-739-3261
Topics in EMS, Time Critical Calls, EMS, Ambulance, Fire, Police, Emergency 911, Communications, Dispatchers, medical, hospital, nursing, RN, MD, DO, PA, EMT, Paramedic, EMR, LPN, CNA, CRNA, MSN, ambulance, conference, CEU, NREMT, EMSRB, WCEMS, MDH, STEMI, Mission LifeLine, MNSCU, MSTATE, Minnesota, North Dakota, South Dakota, Stevens EMS, Ringdahl EMS, Stevens County Ambulance & EMS Education, EMS Education, Fergus Falls, Sanford, Essentia, Lake Region, Otter Tail, Stevens, Morris, SCMC, NDEMSA, West Central MN EMS, Northwest EMS, Regional EMS, Fargo, Moorhead, F-M, Sanford, Essentia, Allina, HCMC, Childrens Hospital, EMSC, ETA, SCEMS, EMSED, 
When & Where

Bigwood Event Center
925 Western Avenue
Fergus Falls, MN 56537


Saturday, February 13, 2016 from 6:00 PM to 9:00 PM (CST)
Add to my calendar
Organizer
EMS Education by RWF Enterprises Inc conducts basic and advanced medical education programs to many organizations, schools, corporations and private agenecies.  We also collaborate with many healthcare systems, organizations, educators, and vendors to host the annual Topics in EMS Conference in Fergus Falls, MN the second Saturday in February.  Stevens County Ambulance & EMS Education and Ringdahl Ambulance Service organize the event along with the Sudden Cardiac Arrest Association - Western Minnesota chapter who holds a meeting for rescuers, survivors, and advocates to celebrate their incredible stories of survival and life and the importance of strong community emergency response with first responders and public CPR and AED programs.  Contact us for more information at 1-855-887-2338.