Description
As always, this show has no age-restriction and we we welcome everyone to come and experiene history being made! We guarantee that you will have an amazing evening - even if every single joke is not hilarious, you're still going to have fun:)
Tickets are QR35 each if register using the button at the top of this page.
Payment is cash at the event. (If you don't register in advance, tickets cost you QR50 on the door)
*LIMITED FREE TICKETS AVAILABLE FOR QF STUDENTS - STUDENT ID REQUIRED*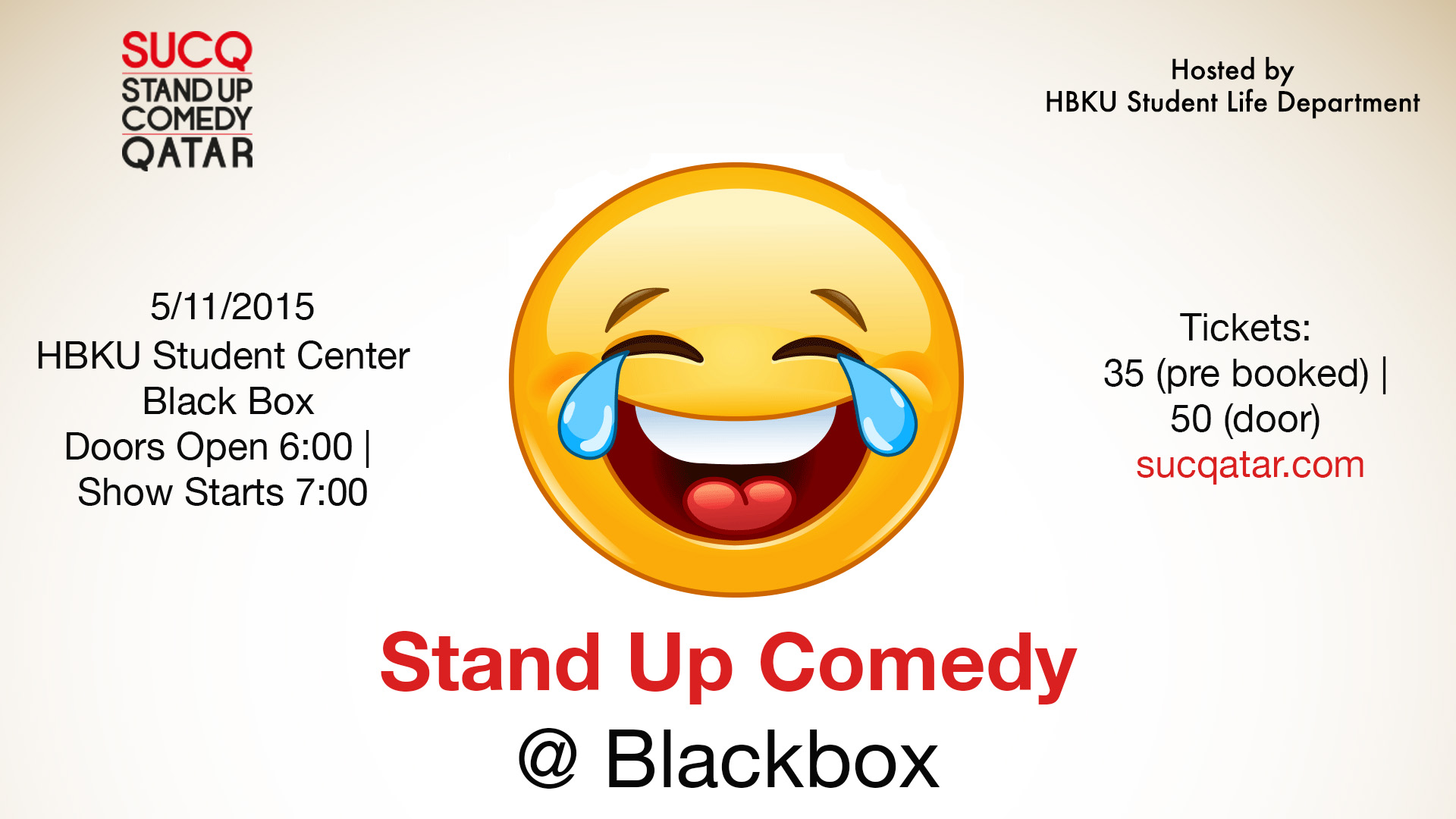 Doors Open 6:00pm
Show Starts 7:00pm
WANT TO PERFORM? Tweet Saad @saadahmedkhan and let him know.