Event Information
Location
FROM THE COMFORT OF YOUR OWN HOME
Description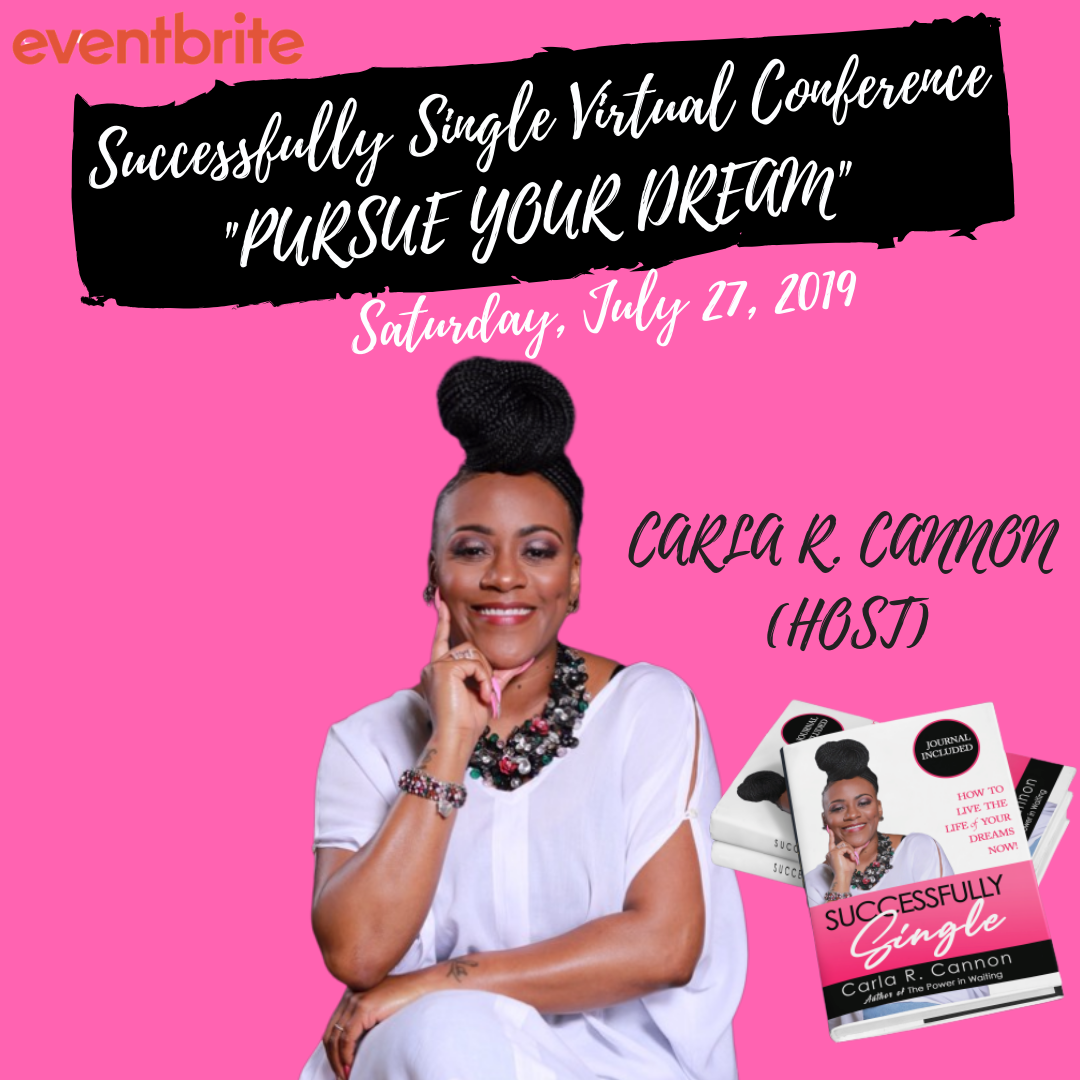 Join Carla R. Cannon, The Trailblazer (Host) alongside her girlfriends, Dr. Tonya Cunningham, Tonika Breeden and Anita J. Merchant for a 1 day Online Conference: SUCCESSFULLY SINGLE!
During this 3 hour training/conversation you will be equipped from the following topics:
- 7 Steps to Pursuing the Life of Your Dreams NOW- Carla R. Cannon (HOST)
- A Woman's Journey Home (Keys to Ascending to the Next Dimension)- Tonika Breeden
- 7 Visuals of Prayer (Learn How to Deepen Your Prayer Life)- Anita J. Merchant
- Transitioning from Loss to Life (Recovering After Divorce)- Dr. Tonya Cunningham
You will also have access to a LIVE Q&A with Carla & her special guests!
HOW TO ACCESS THE ONLINE TRAINING: The online conference will take place via video conference. You will be able to tune in via video or phone. You can use your laptop or landline/mobile phone. Once you register the link will be sent to you as well as access to a Private Facebook Community.
****PRE-ORDER CARLA R. CANNON'S NEW BOOK, SUCCESSFULLY SINGLE: HOW TO LIVE THE LIFE OF YOUR DREAMS NOW BY CLICKING HERE: http://bit.ly/successfullysinglebook & enjoy FREE SHIPPING!****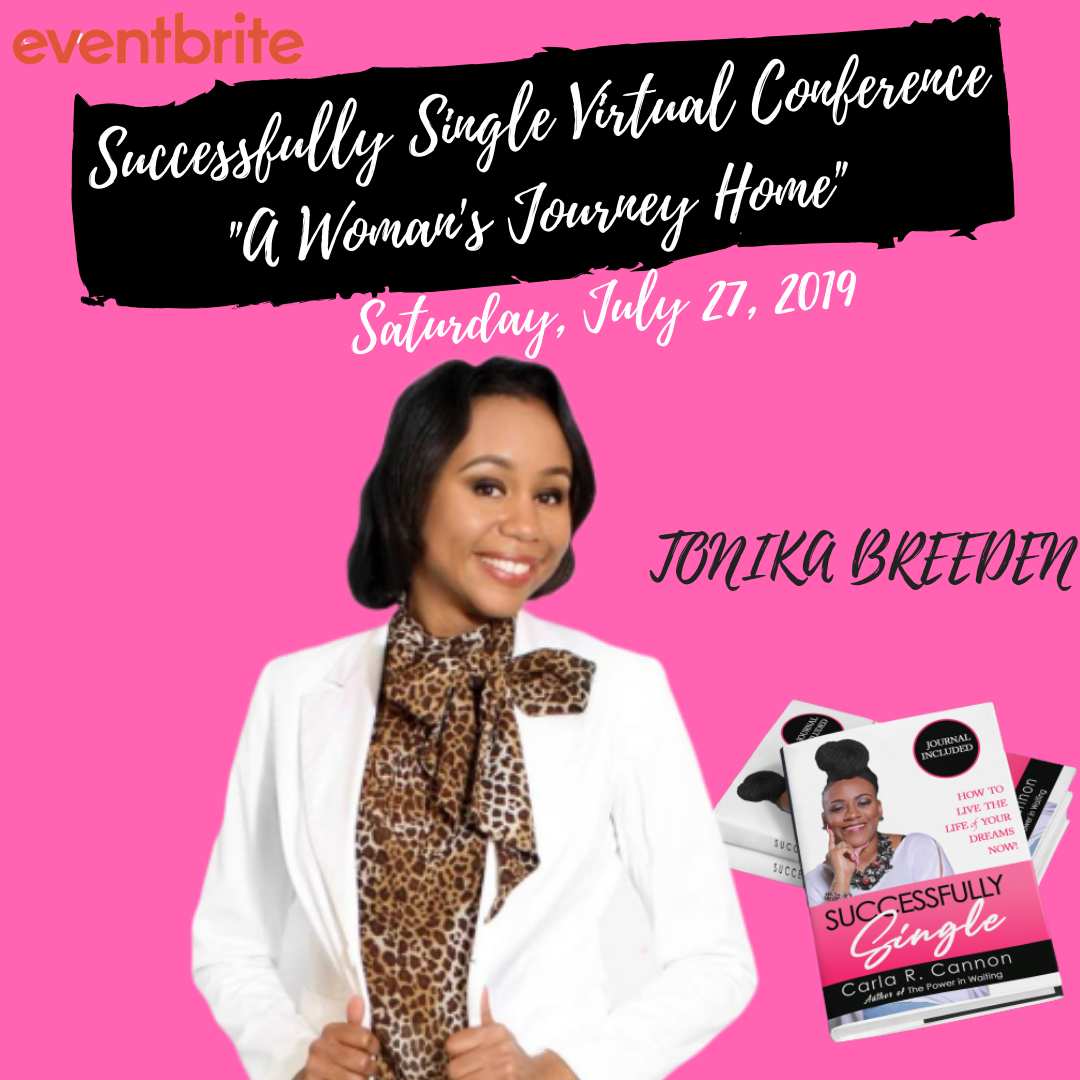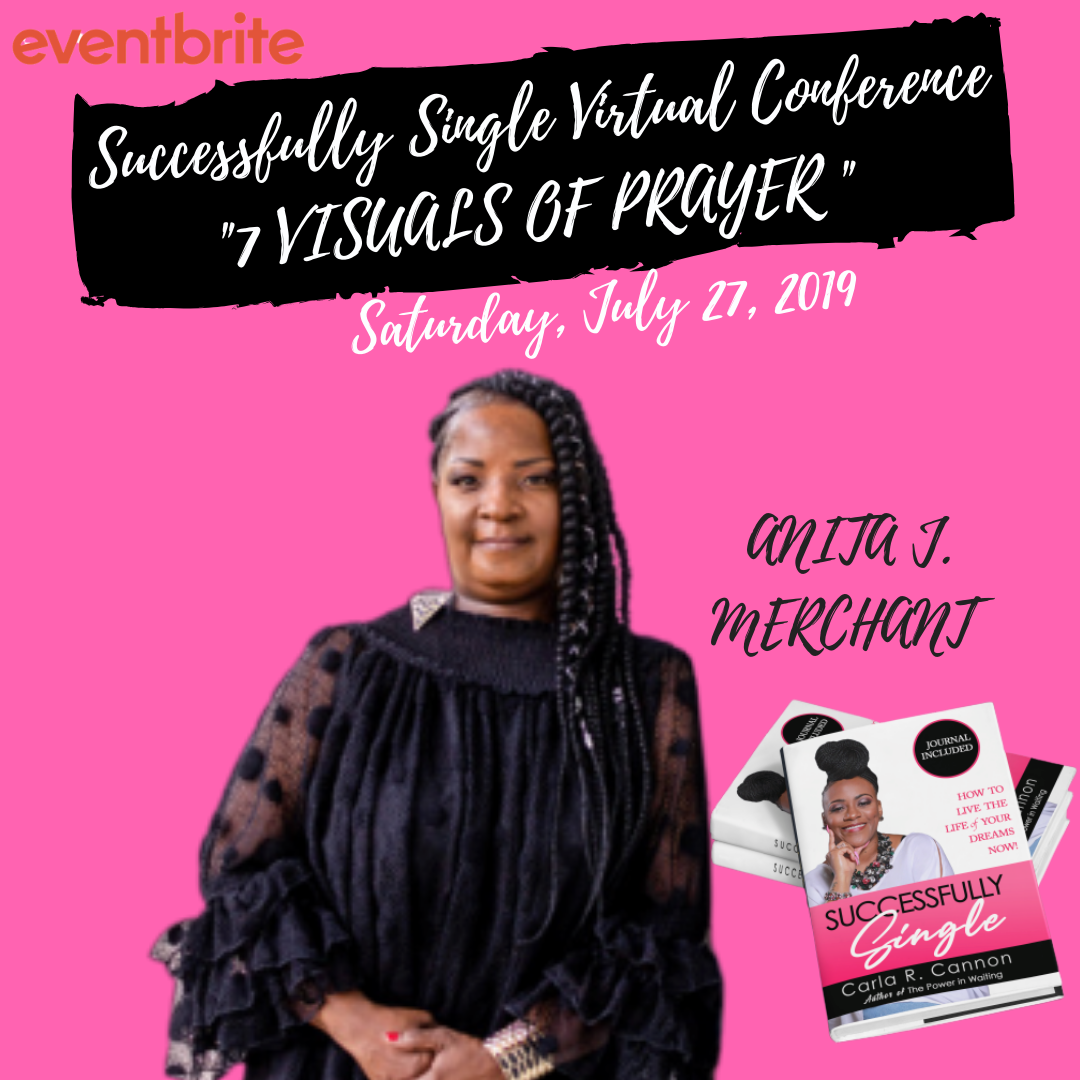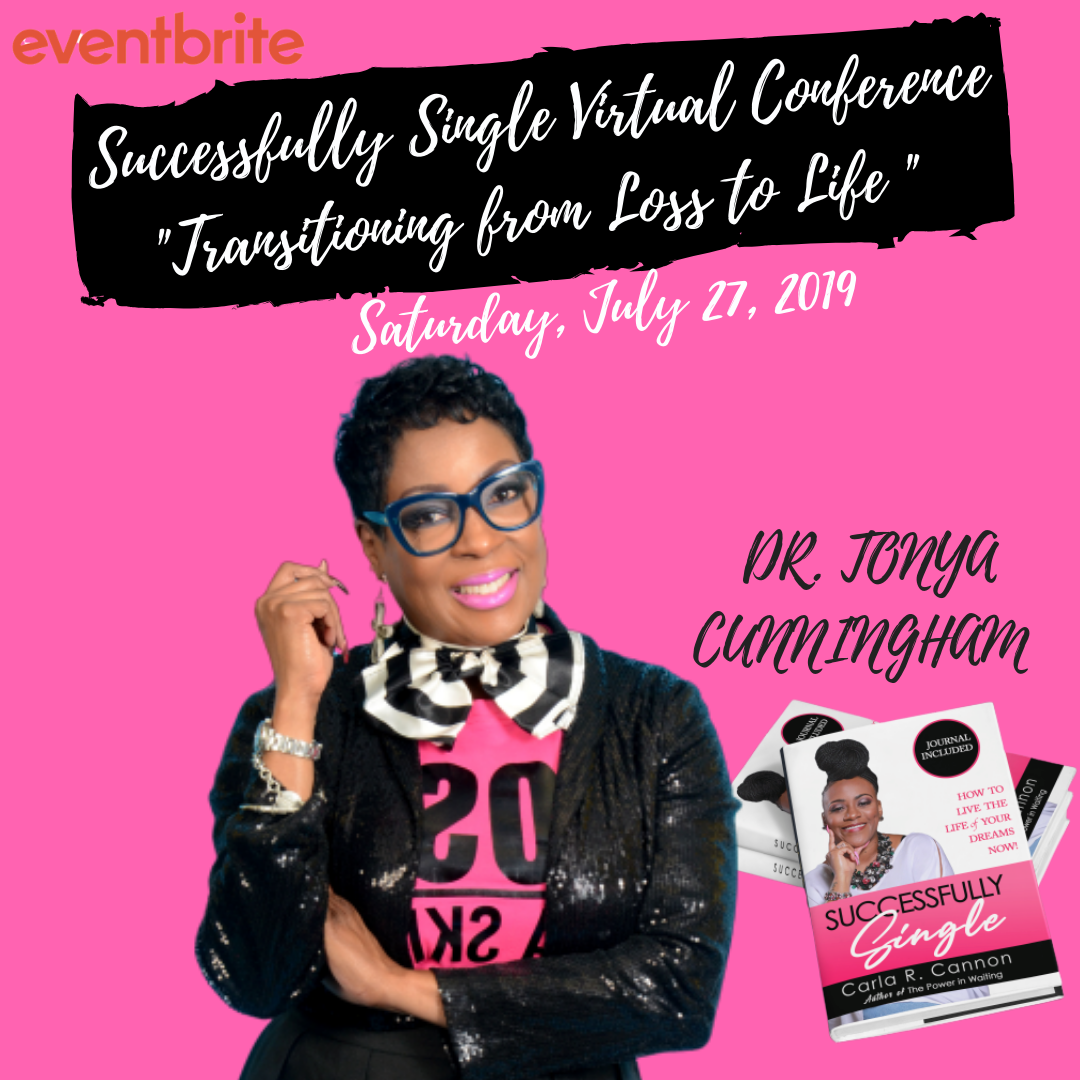 Date and Time
Location
FROM THE COMFORT OF YOUR OWN HOME