Description
It's easy to get caught up in the trappings of "success" and miss the things that make us truly successFULL - The things that make us happiest, strongest and most alive.
Let's skip all that noise.
Join us for a deep dive into cultivating real success - the kind that pulls the whole picture together to include happiness, superpowers, and financial wellness — so you can identify and embrace your personal and professional goals.
To do that, we are thrilled to have Megan McAvoy (National speaker, Huff Post blogger, coach, yoga teacher & amazin woman) join us! Megan coaches successful women across the country in her signature program: "Do What Matters Most: For Woman Professionals and Entrepreneurs ~ A Self-Development Coaching Program with Ease, Clarity, and Fulfillment."
She'll will walk us through the 3 components that make work meaningful and lead to a more fulfilling life (including money). Clarifying those is necessary for your biz to be meaningful and is intimately tied up in your psychology and happiness.
After all, who doesn't need a little more "successFULL" in their lives!?

Hope to see you there,
Mandy, Kecia & The SheSays LC
WHEN & WHERE

@Galvanize Boulder - (make sure you RSVP)
6:00-7:00 Mingling, Food & Drinks
7:00-8:00'ish Presentation and Q&A
MEET MEGAN MCAVOY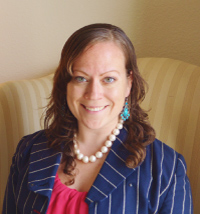 Megan McAvoy, President of Megan McAvoy Coaching, LLC, inspires and impacts successful women in business to achieve personal wellbeing, business freedom, and financial security so that they may have everlasting fulfillment. Megan coaches successful women across the country through her signature program: "Do What Matters Most: For Woman Professionals and Entrepreneurs ~ A Self-Development Coaching Program with Ease, Clarity, and Fulfillment."
Megan is a national speaker, Huffington Post blogger, and a certified Yoga Teacher. Prior to launching her coaching business, Megan spent over a decade in personal finance and built a national client base of female entrepreneurs. She is the Founder of Women's Peak Performance Partnership, LLC in Boulder, CO where she uses her leadership talents to bring a community of women together. Megan's mission is always to provide a level of value that exceeds expectations.
**AND PROPS TO OUR AMAZING SPONSORS!**
IBM - Food & Drinks
SoftLayer is proud to support SheSays Boulder, and offer the Catalyst incubator program as a perk to its members. Learn about the server credits, mentorship, and connections that are included in Catalyst.
Boulder Digital Arts - GOLD SPONSOR
For 10 years, BDA has been a community-powered resource for people who create things. Whether you work in film, photography, design, technology or business, we seek to empower your creative process with membership, education, events, community and collaboration. They're happy to support SheSays and offer members awesome discounts AND the SheSays Mini-Scholarships!
--WE <3 BDA!!
TapInfluence- Staunch Supporter
TapInfluence is the leading influencer marketing automation solution for brands and agencies. We make it easy to build, execute, and maintain successful influencer marketing programs.
Siren Vid - Video Production & Content Creation
Siren Vid is a Boutique Video Production Company that specializes in bringing artistic vision to commercially based video content in the form of Brand Story's, Interactive Videos, Product & Event Videos. From concept to completion, we work closely with our clients to ensure the final product is not only a direct reflection of their vision, but are emotionally compelling and have a cinematic flair.
Galvanize Boulder - Event Space
Galvanize is a network of modern campuses and co-working spaces where you can learn the skills, knowledge, and network you need to make an impact. Learn. Work. Grow.