Location
DoubleTree - Pikesville
1726 Reisterstown Road
Pikesville, MD 21208
Refund policy
Refunds up to 30 days before event
Description
We created the Successful Strategies Symposium to bring together content experts and provide an opportunity for them to share the strategies they've found to be most effective. The schedule for the day is as follows:
7:00 AM-8:00 AM
Breakfast and Registration
8:00 AM-8:45 AM
LinkedIn
8:45 AM-9:00 AM
Break and Networking / Extended Breakfast
9:00 AM-9:45 AM
Marketing
9:45 AM-10:00 AM
Break and Networking
10:00 AM-10:45 AM
Outsource Strategies
10:45 AM-11:00 AM
Break and Networking/ Health Snacks
11:00 AM-11:45 AM
Customer Relationship Management
11:45 AM-12:00 PM
Break and Networking
12:00 PM-12:45 PM
Business Development
12:45 PM-2:00 PM
Lunch and Networking
You can go to our website to see all Symposium details.
www.successfulstrategiessymposium.com
Here is a picture of our content categories, presenters and sponsors.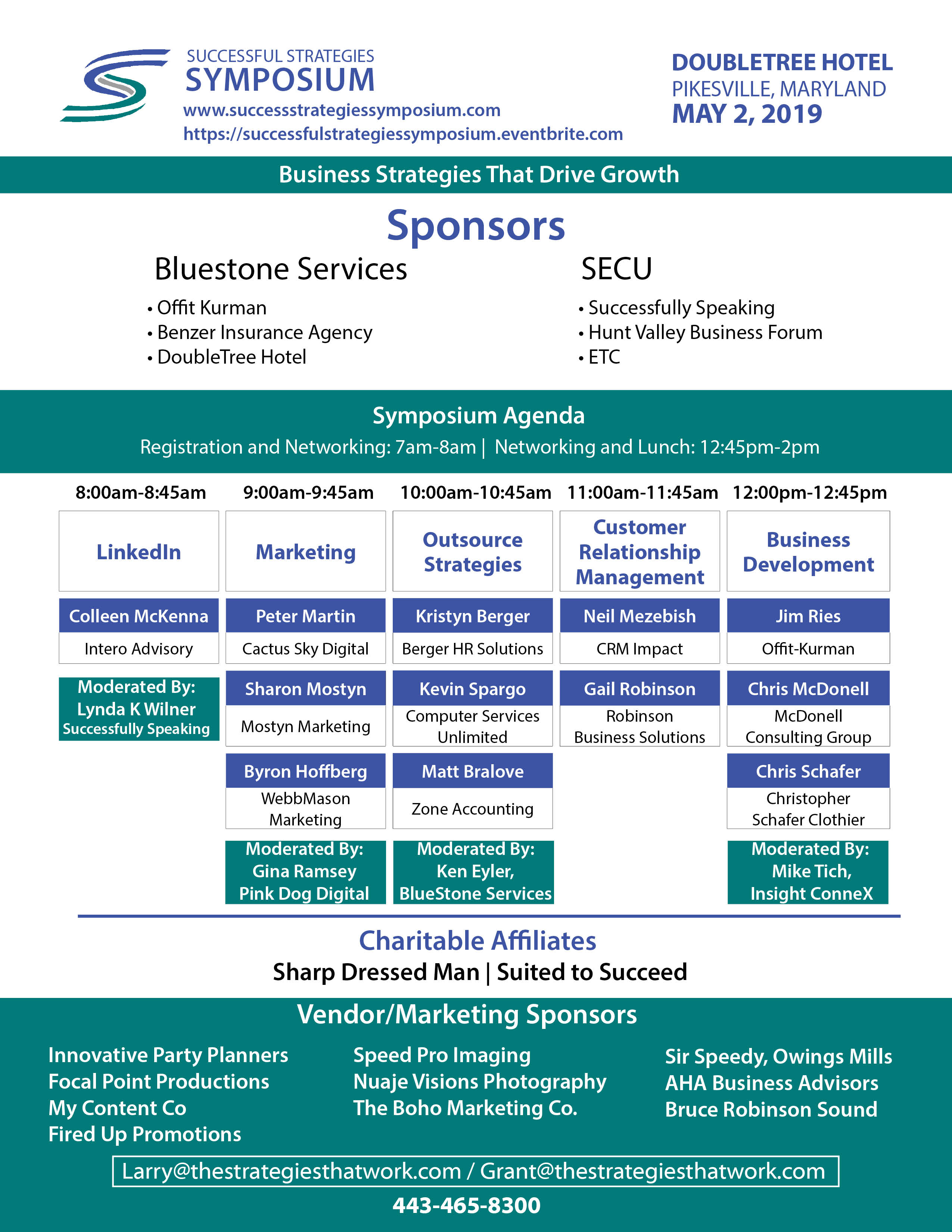 This will be a day full of great content and networking. In addition, there will be terrific sponsors on site and vendor tables to distribute valuable information. We'll make sure you are hydrated and fed. This event will be rich with valuable content and lots of extras.
If you have any questions, either email us at larry@thestrategiesthatwork.com or call us at 443-465-8300