Successful Product Management with Google, WeTransfer and eBay PMs

Tuesday, April 2, 2019 from 6:30 PM to 9:00 PM (CEST)
Event Details
We're very excited to announce the very first edition of Product School in Amsterdam. We are new in the Netherlands and our goal is to bring together bright minds to give talks that are product-focused and on a wide range of subjects.
Our speakers for the first event are:
Joost van Hoof - Product Manager at Google
Ratidzo Felicia Zvirawa - Lead Product Manager at WeTransfer
Nikolay Yaremko - Product Lead at eBay
Seats are limited so please make sure that you RSVP in advance.
Event Schedule:
18:20 — Doors open
18:45 — Words from our sponsors & Intro to Product School
19:00 — "Making the Unloved Loved: Lessons Learned from Nest Products" by Google PM 19:30 — "Solve the right problems: Working with your Designers + Developers for Product Magic" by WeTransfer Lead Product Manager
19:50 — Break 20:10 - "Driving Fundamental Product Change" by eBay Product Lead
20:30 - Q&A Panel with all speakers
21:00 — Networking & Drinks
21:30 — Venue Closes

Drink and snack will be provided during the events thanks to our sponsors. Feel free to share the event with your product lover friends and colleagues.

Looking forward to seeing you there.

----

This edition of Product School Amsterdam is sponsored by:
TQ — A curated tech hub in the heart of Amsterdam. TQ is founded by TNW with the aim of helping startups grow exponentially, by providing them with the right community, programming, and facilities. Learn more at https://tq.co.

Mobiquity — A digital engagement provider that strategizes, designs, builds and optimizes data-driven solutions for more than 200 leading brands around the world. We are a collective of unique individuals - over 600 employees spread across 3 continents and 10 offices - with a mission to humanize digital experiences.
Meet the Speaker: Joost van Hoof
Do you love your smoke alarm? Your energy bill? The dozens of useless notifications that you get on your phone? Nest makes the unloved loved and keeps the customer at the center of everything they do. In this session Joost will share the stories behind Nest's products. The lessons from these stories can inspire the design process of both hardware and software.
Meet the Speaker: Ratidzo Felicia Zvirawa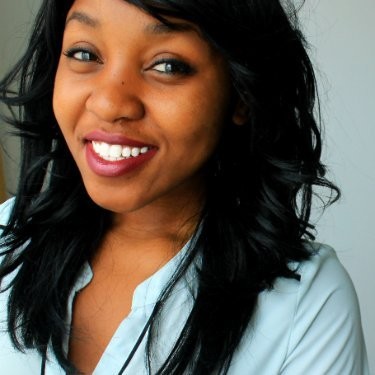 Rati has a passion for technology and the ability to provide solutions that make life better. She has a strong belief that the best products are built from an understanding of the core problems and needs of the customer. Rati is currently a product lead at WeTransfer, a digital platform that builds workflow productivity tools for creatives. Having worn multiple hats at different companies, she approaches product with a deep understanding of the push and pull a PM faces from the business, customer, and technology. In this sessions, she'll walk you through her journey of lessons learned on how PMs can structure their teams for continued success whilst focussing on solving the right problems.
Meet the Speaker: Nikolay Yaremko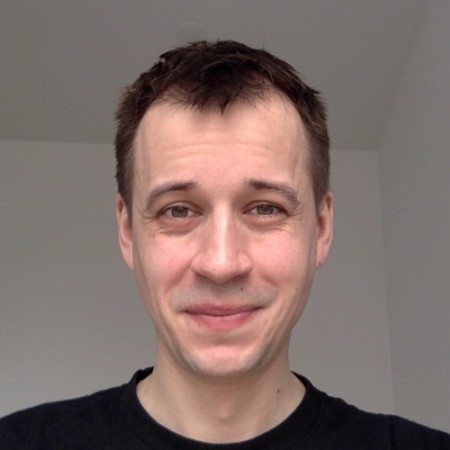 Nikolay Yaremko is the product lead for Admarkt, international advertising platform for Classifieds in eBay (you might know Marktplaats, 2dehands, Kijiji brands). During his almost 20 years in the industry, he played each and every role in developing novel mass consumer products; now he drives change in a well-established eCommerce platform.


This event will be in English.

--
Please note:
- No refunds unless we have fully canceled the event. Date changes are not included.
- For additional info or questions, send an email to events@productschool.com

Have questions about Successful Product Management with Google, WeTransfer and eBay PMs?
Contact Product School
When & Where

TQ Amsterdam
Singel 542, 1017 AZ Amsterdam
Amsterdam
Netherlands


Tuesday, April 2, 2019 from 6:30 PM to 9:00 PM (CEST)
Add to my calendar
Organizer
Founded in Silicon Valley in 2014, Product School is the first technology business school.
We provide certified courses in Product Management and other digital skills to professionals across 16 campuses worldwide. We also offer the same courses live online. All our instructors are senior-level product managers working at top technology companies such as Google, Facebook, Airbnb, PayPal, LinkedIn, and Netflix.
Unlike traditional MBA programs designed for students seeking roles within the finance and consulting fields, Product School's curriculum is highly relevant for the next generation of technology leaders, with classes offered at a fraction of the cost. The curriculum is designed to fit into work schedules with small classes held in the evenings or on weekends to ensure that both instructors and students can maintain their full-time jobs.
Students at Product School enjoy a healthy mix of hands-on projects, group activities, case studies, and panel discussions. Through this, they learn how to lead cross-functional teams, and experience building digital products from end to end. Students are also taught how to succeed in product management interviews and given access to our alumni community where they can expand their network, find mentors, and access job opportunities.
In addition to individual classes, Product School also delivers custom corporate training programs to Fortune 500 companies seeking to upskill their existing teams or onboard new talent.
Product School is committed to pushing the product community forward. With this aim in mind, we published the Amazon bestseller, The Product Book, organize meetups in over 150 cities worldwide, host the Product Awards, and run ProductCon, a multi-city conference attended by thousands of professionals every year.