Successful Leadership in Today's World: How to Be a Leader and Still Be You

Tuesday, September 22, 2015 from 6:00 PM to 9:00 PM (PDT)
Event Details
Becoming a leader in today's lightening-paced world isn't easy. Many women find it especially challenging given the differences in management styles and approaches that vary from company to company, department to department, between men and women, and even between themselves and other women. 
How do you learn to maneuver the various styles of leadership to attain successful leadership for you and your team? And – even more challenging – how do you do it in an authentic way that doesn't feel like "wearing a mask" every day? In this interactive workshop, Hilary Weber will take each participant and the group as a whole through a personalized, powerful, hands-on experience that will allow you to gain insights and skills on self-leadership, influencing and negotiating with an array of management types and styles, and leading others through inspiration, and by your own example.

Some of the key takeaways include:
The truth about self-leadership and why it matters

The real differences between management and leadership

Why "command and control" will only get you so far – and what really motivates others to act

Key insights about leadership-related behaviors and our brains

Tips for dealing with various management styles (especially those that don't align with yours)

Specific actions steps you can take to start moving your leadership to the next level – with authenticity

Leadership Role-playing game and case studies

Video samples and interviews of top-notch leaders in history

Accomplished tech leaders will be to present to share their stories!
Guest speakers: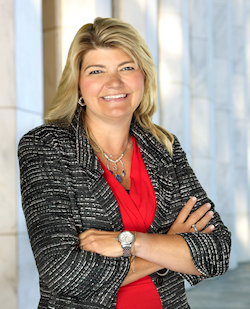 Sandy Carter, IBM General Manager, Cloud Ecosystem and Developers :: Social Business Evangelist

A recognized leader in social business, best-selling author, and one of the most influential people in Web 2.0 technology, Sandy Carter is IBM General Manager Cloud Ecosystem and Developers, and a Social Business Evangelist.  She is responsible for IBM's worldwide focus on expanding the Cloud ecosystem for ISVs, Entrepreneurs, Developers, and Academics, which influences one third of the revenue for IBM.  Previously, Sandy was Vice President, Social Business Evangelism and Sales, responsible for setting the direction for IBM's Social Business initiative, where she led the team to five years of #1 market share per IDC.
The author of 3 books, including "Get Bold," which has been translated into 9 languages, Sandy is a recognized expert, receiving numerous awards and recognition such as:  Top 10 Cloud Influencer, Forbes Global Top 40 Social Marketing Masters, Top Growth Hackers, Top 10 in Social Media, Top 50 Social Business Influencers, Direct Marketer of the Year, 10 Most Powerful Women in Tech, Women of M2M for Internet of Things (IoT), and CNN Women of the Channel.    
Sandy is on the board of WITI (Women in Technology International), Girls in Tech, and International Child Art Foundation.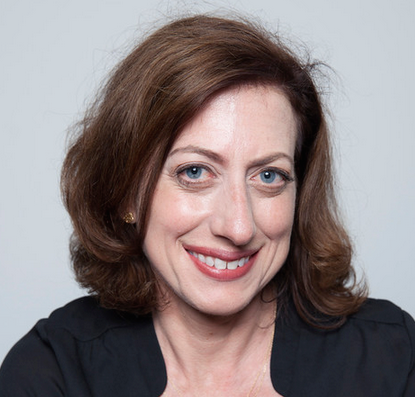 Donna Boyer, Chief Product Officer and interim Chief Marketing Officer, Blurb, Inc.

As Chief Product Officer and interim Chief Marketing Officer, Donna leads Blurb's marketing initiatives, product strategy, design and user experience.  She's a self-confessed product geek, currently obsessed with making it easy for anyone to create, publish and sell bookstore-quality books around the world.  

Prior to Blurb, Donna was COO & VP of Products at Kleiner Perkins-backed Callaway Digital Arts, where she worked with publishers to create award-winning, chart-topping children's apps.  As SVP & GM of Reach Media Group, Donna worked with brands including Starbucks, The New York Times and Yahoo! to develop digital out-of-home content and advertising networks.  Previously, she led Network Personalization globally across Yahoo

Donna started her career at the Harvard Business School, where she researched and wrote about the impact of technology on economic innovation.  She earned a B.A. with Distinction in Economics from Swarthmore College.  While not at Blurb, Donna serves as an advisor to early stage startups, plays entirely too much Scrabble, and goes to as many amusement parks as possible with her family.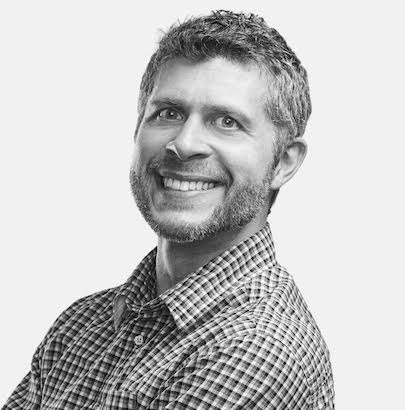 Darrell Mockus, CTO, CPP's Innovation Labs

Darrell Mockus is a technology and business strategy executive with over 20 years experience.  He was recently a CTO in Samsung's Open Innovation Center. Previously he was the CTO and co-founder of Utique where he led the development of an advanced automated retail machine and supporting backend software system from concept to mass production.  He was formerly the Director of Engineering at Live Nation and one of the original software engineers that built Match.com. He graduated from Rensselaer Polytechnic Institute where he studied Computer Science and artificial intelligence and is a published author with 8 patents. He is currently the CTO of CPP's Innovation Labs where he is using personality assessments and big data analysis in the neuroscience field to solve societal problems in education, healthcare and employment.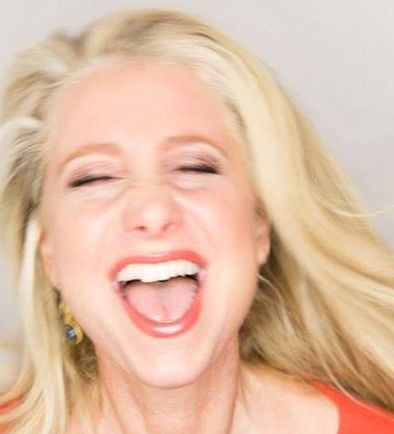 Eli Davidson, Founder and CEO, Diamius

Elizabeth "Eli" Davidson is a rapid business growth expert and has impacted women's businesses and lives around the world.  She has a consistent track record for helping
women take a quantum growth in their businesses and careers so they flourish on all levels.

She sits on the Girls in Tech Board and is committed to helping women globally achieve their potential through entrepreneurship. Eli sits on Sir Richard Branson's Advisory Board for XTC to serve entrepreneurs to "lower the friction to success" and scale to 1 billion plus. In February 2015 she co-facilitated Quantum Growth Conference with Priceline CEO, Jeff Hoffman. She also presented her Quantum Growth program to members of the House of Lords and in the British Parliament.

Davidson's deeply moving and powerful trademarked "turnaround techniques" have been featured in numerous media outlets including CNN in 134 nations, Kiplingers, Dr. Phil, SELF Magazine, New York Times, The Today Show and even…Good Morning Finland.

Her first book, Funky to Fabulous, won 3 national book awards. She is the only woman in The Meta Secret which sold over 1,000,000 copies world wide. Davidson partnered with Fortune 50 enterprise level expert to create Diamius to leverage women's ability to make bigger impact and income. Clients include HP, Dell, Microsoft, Yahoo as well as women executives and CEO's in rapid growth organizations.


About the Bootcamp Leader:
Hilary Weber, founder and CEO of Opportu Startup Leadership, is a sought-after speaker who has presented across the U.S.  She is a certified professional executive and team coach, presentation skills expert, entrepreneur, business leader, writer, Berkeley-Haas MBA and OSU Bachelor of Fine Arts undergrad who specializes in creating engaging experiential learning exercises.  She is currently writing her first book on startup leadership.
Have questions about Successful Leadership in Today's World: How to Be a Leader and Still Be You?
Contact Girls in Tech
When & Where

IBM Spark Innovation Center
425 Market Street
Floor 20
San Francisco, CA 94105


Tuesday, September 22, 2015 from 6:00 PM to 9:00 PM (PDT)
Add to my calendar
Organizer
Girls in Tech (GIT) is a global non-profit focused on the engagement, education and empowerment of girls and women who are passionate about technology. Adriana Gascoigne founded GIT in 2007 to create a support framework to help women advance their careers in STEM fields.
Today, GIT aims to accelerate the growth of innovative women entering into the high-tech industry and building startups. We achieve this through the creation of proprietary, innovative programming and strategic global partnerships.
With headquarters in San Francisco and more than 100,000 members located around the globe, GIT relies on volunteer efforts to lead each of the 60 local chapters. Programming and events vary by chapter based on local interests and needs.
GIT is not just for professional women. We exist for anyone with an interest in technology, startups and providing women with a platform for growth. But we operate with the spirit of the girl within all of us—fearless, lively and determined.