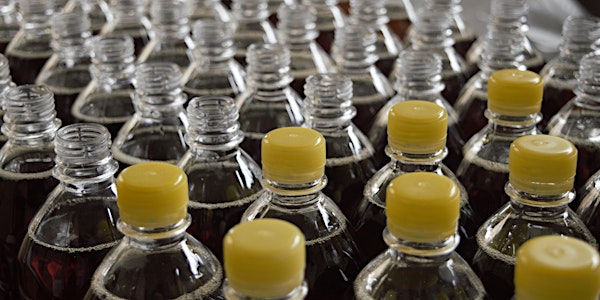 Successful Food Product Development for New Food Businesses Virtual Course
Let's learn about Successful Food Product Development for New Food Businesses: Managing Food Quality & Safety in this virtual course.
Date and time
Friday, June 9 · 6 - 10am PDT
Refund Policy
Contact the organizer to request a refund.
Eventbrite's fee is nonrefundable.
About this event
Are you an entrepreneur developing new and exciting products? Do you have questions about ensuring the safety of your product? If so, this is the program for you!
CommonWealth Kitchen is collaborating with UMass Amherst, The University of Rhode Island, Western MA Food Processing Center at the Franklin County Community Development Corporation, and Community Involved in Sustaining Agriculture to offer this virtual program designed specifically to address food product development and food safety issues faced by small processors.
This course introduces food safety and important considerations when developing a new food product. This virtual, live, and interactive course will address the key attributes of formulating a product from concept to commercialization. You will learn about the food science basics, key elements required for product labeling, and an overview of key regulatory requirements for small and emerging food businesses, such as entrepreneurs and local food processors. After completing the course, you will receive the certificate of completion.
Details:
• This course consists of 3 parts: (1) one self-paced online course with homework followed by (2) a 4-hour live Zoom session and (3) office hours that dive deeper into relevant topics.
• Live Zoom Session will be Friday, June 9th, 9am-1pm EST
• Office Hours will be held virtually the following week with the Western MA Food Processing Center or Commonwealth kitchen. The date and time will be polled during the live Zoom session.
Part 1: Self-Pace Online Course Outline through Umass Amherst:
• Chapter 1: Introduction: Course introduction and expectations
• Chapter 2: Food Safety Hazards: Understanding food safety hazards and identifying potential sources.
• Chapter 3: Product Development Life Cycle: Product development considerations from concept to commercialization.
• Chapter 4: Product Labeling: Guidance for basic nutritional labeling and claims.
• Chapter 5: Controlling Food Quality and Safety: Measurable approaches to monitoring the properties of your food product.
• Chapter 6: Food Safety Management: Introduction to regulatory bodies and the FDA Preventive Controls for Human Food Rule.
• Chapter 7: Hazard Analysis: Conducting a hazard analysis for your food product
• Chapter 8: Preventive Controls: Identification of Preventive Controls, and the requirements for implementation.
Part 2: Live Zoom Class on Friday, June 9th from 9am-1pm
• Food Safety Hazards Workshop
• Food Safety Management Workshop
• Hazard Analysis Workshop
• Preventive Controls Workshop
Part 3: Office Hours
The office hour will be in the week of June 12 but the exact date and time will be announced during the live Zoom class.
Commitment:
As a participant in the session, you are committed to:
• Log in and learn from the self-pace online program before the live online class
• Review the program slide materials ahead of time. The content will be issued to you electronically. Zoom meeting information will also be included in the registration confirmation.
• Be present, engaged, and share webcam feed for the entirety during the live class.
• Complete the program evaluations to provide critical feedback about the program.
Instructors:
• Nicole Richard, Adjunct Associate Professor, The University of Rhode Island
• Kate Minifie, Food Business Manager, Western MA Food Processing Center at the Franklin County Community kitchen
• Ploy Khunisorn, Commonwealth Kitchen
Registration Fee: This program will be offered at a reduced cost of $50 per person. We do not want finances to be a barrier to attendance and CommonWealth Kitchen offers sliding scale pricing to ensure anyone can attend. Please contact camila@commonwealthkitchen.org for more information.
Registration Deadline: Monday, June 5th, 2023
Contact's name:
Camila Achury, Senior Entrepreneurship Program Manager, CommonWealth Kitchen
Contact's email:
camila@commonwealthkitchen.org
About CommonWealth Kitchen
At CommonWealth Kitchen, we believe in the power of inclusive entrepreneurship to change the world. The business leaders that make up our network—predominantly BIPOC and women-owned enterprises—bring the passion, talent, and love for their craft. We provide some of the support they have not traditionally had access to, like our shared kitchen and manufacturing space, specialized equipment, best practices, and valuable connections. We are coaches, mentors, and advocates for those whose power has been unrecognized. Since 2009, we've helped to launch more than 150 diverse food businesses, creating over 500 new permanent jobs, and generating over $65 million annually in combined gross revenue.
About the organizer
CommonWealth Kitchen is Boston's only nonprofit food business incubator and food manufacturing social enterprise. We help aspiring entrepreneurs start and build great food companies, with a  focus on people impacted by racial, social, and economic inequality. Currently 55+ food companies call CommonWealth Kitchen home, including food trucks, caterers, bakers, packaged food and drink companies.