"Successful Career Transitions"

Tuesday, October 2, 2012 from 5:30 PM to 7:30 PM (PDT)
Event Details
Tuesday Power Talk on 10/2/2012
Expert Panel Answers Important Questions About:



"Successful Career Transitions"

Whether you are at an early, mid or later career stage you'll learn from the experiences of those who have successfully made career transitions. We will cover transitions related to the corporate career ladder or changing industries.

Moderator:
Matt Youngquist - Founder & President, Career Horizons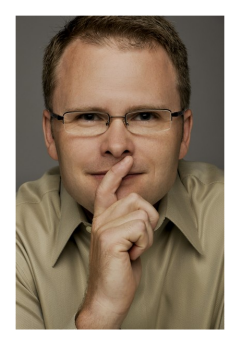 Mr. Youngquist is a Bellevue-based career coach and outplacement consultant who specializes in helping Puget Sound professionals navigate through today's uncharted employment waters.   In his current role, he consults with clients at all levels on how to strategically manage their careers, explore their occupational options,  package their qualifications in resume format, and market themselves successfully to new opportunities.  To date, he has personally assisted over 7,500 clients through the job hunting process, in addition to the audience he reaches through his columns in the Seattle Times and Puget Sound Business Journal.



Expert Panel: 
Margo Myers
After spending more than 20 years in the news industry and in front of the TV camera, primarily as an anchor at KIRO-TV and KOMO-TV in Seattle, Margo has won multiple awards for her anchoring ability. She has successfully transitioned out of the news industry and now pursues her passion of sharing her knowledge and expertise with others.
Suzanne Keel-Eckmann
Suzanne is a Firm Director for Deloitte, the international accounting and consulting firm. Prior to joining Deloitte, she held positions as a non-profit executive, law firm administrator, and owner of her own business.  In her 14+ years at Deloitte, she has "intrapreneured" her way from Northwest Region Operations leader, to National Director of Workplace Service Strategies, to her current position as National Director of Corporate Responsibility and Sustainability. She also led the Deloitte Services Women's Initiative.
Larry Judd

Larry Judd brings a uniquely valuable perspective to the college selection process. As a college and university recruiter for 10 years, he has personally visited more than 250 campuses in 30 states, gaining a comprehensive, multi-dimensional feel for each school environment and the specific types of students who thrive in it. Additionally, as an award-winning high school teacher for many years, he's accustomed to working with a large and extremely diverse mix of young adults, coaching them to reach their full potential and make the best possible choices about their future. 


When:
October, 2 2012
Location:
Springboard Academy
6100 Fourth Ave S
Seattle, 98108
(free parking)
The Agenda:
5:30 – 6:00           Networking
6:00 – 6:10           Introductions
6:10 – 7:15           Moderated Panel Discussion
7:15 – 7:30           Q&A



About The Springboard Academy PowerTalks
The Springboard Academy empowers the business community through education, training courses and workshops in the Pacific Northwest. Gain a competitive advantage by learning from accomplished experts. 
The PowerTalk speakers are specially selected to empower attendees to move forward.  We  welcome educational and inspiring topics from our speakers.  Each PowerTalk is carefully planned to give you a springboard by providing tools and knowledge.  
Each PowerTalk also gives you the opportunity to connect with the business community, get more support and power network.
You can count on each topic to focus on the essentials of creating success.  You will not hear pitches about politics, religion or commercials for business services and products.
When & Where

The Springboard Academy
6100 4th Ave S
Seattle, WA 98108


Tuesday, October 2, 2012 from 5:30 PM to 7:30 PM (PDT)
Add to my calendar
Organizer
The Springboard Academy
Springboard Academy is a unique professional development organization that teaches men and women what they need to know to advance in their careers. We'll teach you things you don't learn in school, things you otherwise have to learn the hard way.
Our proprietary curriculum focuses on personal brand and how to use it to build confidence and make people more effective contributors to their companies. 
Our expert faculty provides personalized instruction to help students define their brand and make it part of everything they do.  The outcomes are more confident, productive individuals and more effective, successful organizations
We maintain a small class environment and students learn from an expert faculty of career coaches, entrepreneurs, successful corporate executives, media professionals, image consultants, best-selling authors, community leaders and others. Students receive personalized instruction and  leave each session with insights, practical tips, and tools they can put to use right away.
For more information about The Springboard Academy and our programs, contact us directly at:
Phone
206-494-0416
Email
Mail
The Springboard Academy
P.O. Box 19860
Seattle, WA 98109


"Successful Career Transitions"