Success Workshop 1: Effective Presentation Skills 優れたプレゼンターになるために

Saturday, September 5, 2015 from 10:00 AM to 5:00 PM (JST)
Event Details

Latitude AOM SUCCESS WORKSHOP 1
EFFECTIVE PRESENTATION SKILLS - BE A GREAT PRESENTER
効果的なプレゼンテーションスキル ― 優れたプレゼンターになるために
Speaker: Dr. Bob Tobin
Learn how to be a great presenter and get the results you want when you make a presentation at work
Please note that this event will be in English only. Dress code is business casual. Limited to 80 people.
Doors open 9:30. Schedule:
9:30am - 10:00am Registration ( 登録 )

10:00am -1:00pm Morning Session (午前の部)

2:00pm - 4:20pm Afternoon Session (午後の部)

4:20pm - 5:00pm Coffee Networking (コーヒータイム・ネットワーキング)
Speaker: Dr. Bob Tobin Professor Emeritus at Keio University(慶應義塾大学名誉教授)
Dr. Bob Tobin is a consultant, speaker and author. Bob has worked with more than 100 organizations including IBM, Gap, CitiGroup, Disney, The Economist Group, European Commission, U. S. Navy, and Louis Vuitton.
His recent book "What Do You Want To Create Today" has consistently ranked as #1 in the Happiness and Career Development Sections on Amazon Japan.
Bob has taught at universities throughout the United States and Asia. Now professor emeritus, he was the first tenured American professor at Japan's Keio University Faculty of Business and Commerce. He has taught thousands in his courses on leadership, creativity, communication, and change. He was a host of Japan's most popular educational program on NHK and was a weekly commentator for the Boston ABC-TV affiliate. He was also a TEDx speaker in Tokyo (see his presentation here).
He earned his doctorate in human and organizational development at Boston University and taught in M.S. and MBA programs at Boston University and Pepperdine University. 
What You Can Expect: Spend a day developing presentation skills that will set you above the rest. In this interactive six hour workshop, you'll have an opportunity to learn, practice and improve. At the end of the day you'll be able to:
Present information clearly and persuasively

Organize information quickly

Make a great first impression [Even before you speak]

Prepare slides with impact

How to present without slides

Deliver presentations with courage and confidence

Focus on body language that enhances your presentation

Overcome nervousness and anxiety

Use storytelling to get your message across

Use and accept feedback and feedforward to improve

Get your peers and boss at work to help your presentation style

Quickly diagnose the audience and change your presentation on the spot

Think in images

Know what to put in your handouts

Handle Q&A
Materials: Each participant will receive a set of workshop materials including presentation planning sheets, and relevant articles and research materials.
Participant Profiles: Our participants are mid-career and executive  professionals with substantial career track records in a Gaishikei company or in a global team within a Japanese company. Dr. Tobin will be leading the Workshop in English. You will have the opportunity to communicate in Business English throughout the whole day session. Please note: there will not be simultaneous Japanese translation service provided on the day the Workshop.
How You Will Learn: There will be a series of mini-lectures, a lot of chances to practice, individual and group activities, and customized feedback just for you. And we promise—a lot of fun. You will have the opportunity to meet and work with many people. You will get feedback and guidance from a variety of participants, including the instructor, throughout the day. The mini-lectures will be given in a large group, and your presentations and preparation exercises will be in smaller groups. You will eliminate any fear you might have about presenting to a large group.
---
Testimonials
"Through his years in academia and business, Bob has become a trusted advisor to countless professionals who have blossomed into successful leaders. He will inspire you."
Roy Tomizawa, Head of Global Talent Management, Nikko Asset  Management
"Bob Tobin is a great presenter and teacher. He will inspire you and help you think in new and innovative ways."
Yasuhiko Shoji, Human Resources General Manager, Suntory Beverages
"Bob Tobin had an amazing record of inspiring so many young people every year to be creative, courageous and an excellent communicator. You will be glad you decided to take this course."
Shigeo Kashiwagi, Professor, Graduate School of Business and Commerce, Keio University
---
Latitude AOM SUCCESS WORKSHOP 1
 効果的なプレゼンテーションスキル ― 優れたプレゼンターになるために
 EFFECTIVE PRESENTATION SKILLS - BE A GREAT PRESENTER
どうすれば優れたプレゼンターになれるか、仕事でプレゼンテーションを行う際に、どうすれば望む結果が得られるかを学びます。
期待できる成果:一日かけて、他人の上を行くプレゼンテーションスキルを開発します。 6時間にわたるこのインタラクティブなワークショップは、学び、練習し、スキルを改善する機会となります。受講者参加型のイベントです。終了する頃には、次のことができるようになります:
情報を明確に、説得力のある形で提示する

情報を素早く整理、構成する

良い第一印象を与える(話し始める前から)

インパクトのあるスライドを準備する スライドなしでプレゼンテーションする

勇気と自信をもってプレゼンテーションを行う

プレゼンの効果を挙げるボディーランゲージを意識する

緊張と不安を克服する

趣意を伝えるために、ストーリーテリングの手法を活用する

フィードバックを受け入れて活用し、改善につなげる

職場の同僚や上司の助力を得て、プレゼンテーションスタイルを改善する

聴き手の状態を素早く判断し、その場でプレゼンテーションを変更する

イメージで考える

配布資料に何を含めるべきかを知る

質疑応答をこなす
資料:各参加者には、プレゼンテーション計画シート、関連記事、研究資料などを含むワークショップ資料セットが渡されます。
参加者プロフィール:ワークショップの参加者は、外資系企業や日本企業の国際部門でかなりのキャリアを積んだ中堅ないし幹部級のプロフェッショナルです。トービン博士は、ワークショップを英語で主導します。丸一日のセッションは、ビジネス英語でコミュニケーションする機会となります。 ワークショップ当日は日本語の同時通訳サービスはありませんので、ご注意ください。
学習のしかた:一連のミニレクチャーの他、豊富な練習機会があり、個人活動、グループ活動、各人への個人フィードバックが行われます。楽しさ一杯の体験となること請け合いです。 ワークショップは多くの人と出会い共に学ぶ機会です。一日を通して、インストラクターをはじめ様々な参加者からフィードバックと指導を受けます。ミニレクチャーは大グループで受け、プレゼンテーションと準備演習は小グループで行います。大勢の前でプレゼンテーションを行うことに対する恐怖は、すっかり消え失せるでしょう。
When & Where

JP TOWER Hall & Conference
JPタワー・KITTE
2-Chome-7-2 Marunouc
Chiyoda, Tokyo
Japan

Saturday, September 5, 2015 from 10:00 AM to 5:00 PM (JST)
Add to my calendar
Organizer
Latitude AOMの使命は、グローバルビジネスとコミュニケーションをテーマに英語で開催されるワークショップ、フォーラム、セミナーを通じ、プロフェッショナルのスキルアップを図ることです。世界一流の学者や講演者、エグゼクティブを招いて、プロフェッショナルにインスピレーションを与え、各人が日本でポテンシャルをフルに発揮できるようサポートします。
Latitude AOMで自分を磨く: 
知識習得とスキル開発

リーダーシップ能力をアップ

自分の変化

変貌を実感

目的意識の強化とやる気増進

キャリアアップの模索と促進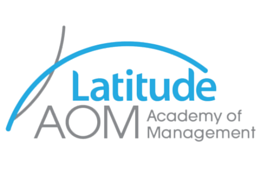 Latitude AOM's mission is to skill up professionals with global business & communication workshops, forums and seminars in English. We invite world-class scholars, speakers, and executives to inspire and support professionals achieve their fullest potential in Japan.