Description
TICKETS ARE SELLING OUT QUICK!


The legalization of cannabis is creating opportunity for existing and new cannabis entrepreneurs. With the recent news of Los Angeles allowing for volatile manufacturing, we will definitely see a surge of more manufacturers coming to the Los Angeles market. The challenge is getting yourself established and preparing your roadmap to success.


Whether your a infused product, volatile or non-volatile manufacturer, there are a lot of questions and concerns that must be addressed prior to going all in. Everything from selecting the proper real estate to which equipment you really need to produce your final products.
We will go over these topics and other operational and investment topics that can make a difference in how well your company does moving forward. We all have our multi-million dollar exit strategies but do we all have the roadmap on how we are going to achieve them.
---


Topics to be Covered:

Licensing

Compliance for Manufacturers

Infused Product Market

Extraction Methods

Sourcing Raw Material

Path to Success
The event format will be as follows:

7-7:30 pm ( Networking)


7:30-8:40 pm (Panel Discussion)


8:40-9:00 pm (Q & A with panel)


9:00-9:30 pm (Network)
This is a non-consumption event.


---
Speakers: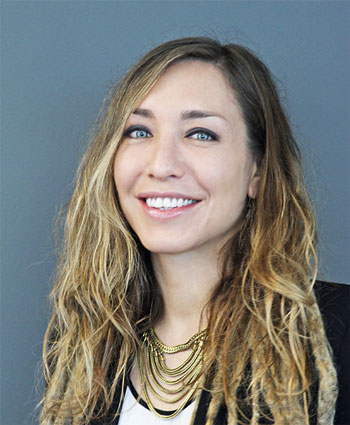 Ariel Clark is one of California's longest-serving and best-respected cannabis business attorneys. In 2008, when the idea of a cannabis business law was often considered an oxymoron, she dedicated her practice to this emerging industry—foresight that was recognized in 2017 by Rolling Stone which named her one of 18 "Women Shaping The Culture of Tomorrow."
Whether protecting her clients' rights or offering key policy advice to elected leaders, Ariel's intelligence, charisma, and tenacity has earned her a national reputation as one of cannabis' fiercest advocates for clients in California, Oregon, Washington, Arizona, Nevada, Colorado, Illinois, and Michigan.
Ariel's extensive work in California, her home state, demonstrates her talents navigating complex, changing laws. Her work helping clients execute complex political strategies, obtain licenses, set up proper business structures, and interface with local and state officials across hundreds of jurisdictions has given Ariel a deep understanding of state and local priorities.

This experience has been particularly visible in Los Angeles. By all accounts both the biggest urban cannabis market in the world, Ariel founded and serves as Chair of the Los Angeles Cannabis Task Force. Against considerable odds, the Task Force passed Measure M, authorizing the creation of a legal, for-profit industry in LA. As documented by the Los Angeles Times, the Associated Press, and LA Weekly the Task Force works directly with the City of LA in the ongoing effort to develop effective rules for permitting, zoning, and other regulatory issues.

Ariel earned her Juris Doctor degree from the University of California, Berkeley School of Law (Boalt Hall), and was awarded a Bachelor of Arts degree with honors from the University of Michigan, Ann Arbor. She is an active member of the National Cannabis Bar Association, California State Bar, and the Beverly Hills Bar Association.
She serves on the board of California NORML, the policy committee of the California Grower's Association, and is a member of the National Cannabis Industry Association and the California Cannabis Industry Association. Prior to founding Clark Neubert LLP, Ariel captained her own solo firm, which she started after practicing Indian law with California Indian Legal Services in Oakland, Santa Rosa, and Eureka.

Cannabis subject matter expertise:

o CA state and U.S. cannabis law
o CA city, county and tribal regulations
o Emerging business models
o Local permitting and compliance
Jeffrey Raber Ph.D, CEO of The Werc Shop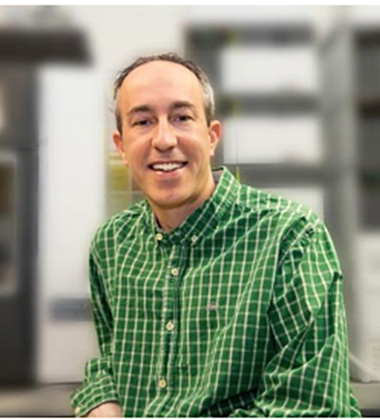 Dr. Raber currently serves as the Executive Director of the Association of Commercial Cannabis Labs (ACCL). He received his B.S. in biochemistry from Lebanon Valley College, PA and subsequently a Ph.D. in organic chemistry from the University of Southern California with an emphasis on developing new synthetic methodologies useful in pharmaceutical drug discovery and manufacturing efforts.
Dr. Raber studied botanical phylogenetic relationships based on the RuBisCO enzyme's evolution while in college and was named to the USA Today 1997 All-USA College Academic Team for his research accomplishments in this area. While at USC he was awarded the Harold and Lillian Moulton Fellowship for his efforts on the construction of novel heterocycles and peptidomimetics utilizing a proprietary boron-based multicomponent condensation reaction.
Driven by a desire to find his own medicine and make a positive contribution to society while creating American jobs, Dr. Raber founded The Werc Shop in 2010 with a focus on botanical analysis, new product developments and sustainability. The Werc Shop's first goal was addressing unmet public health and safety needs within the medical cannabis community.
Dr. Raber's detailed investigations into the chemistry of cannabis, including 5 peer reviewed publications to date, provide him with a unique perspective and knowledge base useful in assisting state and local regulators in the construction and implementation of effective regulatory solutions for the safe and sustainable delivery of medical cannabis to qualified patients and adult consumers. His technical insights and understanding of the complex regulatory scope continue to prove very helpful in assisting many entrepreneurs in their efforts within the cannabis arena.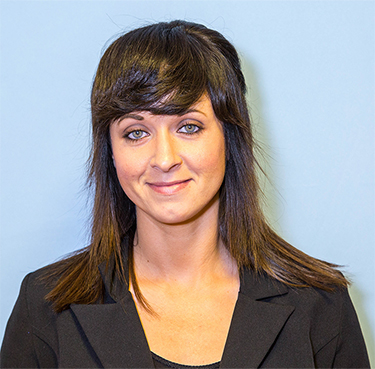 In the past 12 years, Kristen Yoder has managed and/or set up successful cannabis businesses in EVERY SECTOR of the industry (from the soil to the oil). She started out managing the first dispensary in the City of LA, she then moved into leading the product development/R&D for one of the largest edible manufacturers in CA, followed by a year doing project management and terpene training with an analytical cannabis lab and processor.
Her knowledge base covers every facet of the supply chain from cannabis cultivation, extraction processes, edible formulation, quality control, packaging and labeling, manufacturing operations/administrative procedures, cannabis chemistry, patient education, to terpene education.

She currently serves as the Social Chair for The Cannabis LAB Los Angeles Chapter, an organization focused on providing higher education and up to date compliance workshops to Lawyers, Accountants and Business professionals in the cannabis industry. Kristen is CEO of the Cannabis Industry Advisory Group, and is the California cannabis industry advisor for the National Association of Cannabis Businesses.
---
Thanks to our Partners: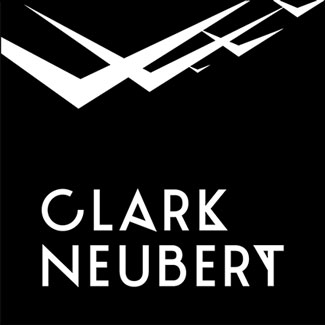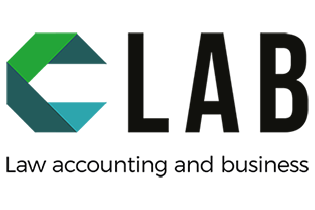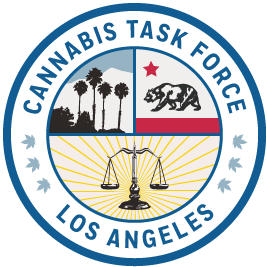 ---
FAQs
Are there ID or minimum age requirements to enter the event?
Yes you must be 21 or older to attend the event. It is a non-consumption event but out of respect for local and state authority it is better if all our attendees are over 21.
What are my transportation/parking options for getting to and from the event?
Metro We're a short walk from a Metro subway station! Instructions
● Take Metro Expo, Blue, Red, or Purple Line to 7th St / Metro Center Station​.
● Use the Flower Street Exit, cross Flower Street, and take a right.
● Our building will be on the left. Look for the FedEx sign.

Ride sharing Uber or Lyft are often most convenient for guests attending an event at Cross Campus Downtown LA, as parking in the area can be expensive.

Metered parking

Wilshire Blvd (Between Flower & Hope) 2 hour parking 8AM-4PM - $5/hr 4PM-8PM - $6/hr
Hope Street (Between 6th & Wilshire) 2 hour parking 8AM-4PM - $5/hr 4PM-8PM - $6/hr

Other parking options
Note: The below entities are not owned by Cross Campus; they are suggested options. Hours, prices, and availability are subject to change.

800 Wilshire Blvd (entrance is on Flower Street) Valet Parking - $10/hr Day Max - $30

742 S Figueroa Street *Cash only* After 4PM - $7

557 S Hope Street 15 Minutes - $3 Day Max - $20

617 S Spring Street Flat Rate - $8
What can I bring into the event?
Your enthusiasm and expertise. We are all here to grow and cultivate relationships. So make sure to bring your notebook and excitement to meet new people.
How can I contact the organizer with any questions?
Feel free to reach out to get@grassposts.com for all your questions or comments
Do I have to bring my printed ticket to the event?
No you do not.