Success Through Diversity Business Development Conference

Friday, April 24, 2015 from 8:00 AM to 3:00 PM (PDT)
Who's Going

Loading your connections...
3 of your friends are going.
Share it to get more people on board!
Share

Sara Haughty
San Francisco, California

Luke Picard
London, United Kingdom

Rick Vespucio
Florence, Italy
Event Details
The Success Through Diversity Business Development Conference brings together Entrepreneurs, Small Business Owners, Contractors, Designers, and Construction Professionals in a dynamic setting where they will learn directly from industry experts and some of the largest Public and Private agencies about increasing contracting opportunities.
Some of our top agencies include: Southern California Edison, Los Angeles World Airports, The Metropolitan Water District of Southern California, Port of Long Beach, City of Long Beach, Department of General Services, The County of Los Angeles, METRO, and IBM.
At the Conference, experts will discuss how executives can apply industry best practices to strategically grow their business. These discussions include: touch channel marketing, value of supplier diversity, creating new markets, and how to position your business as a market leader.
You will hear the latest information about Certifications, such as the U.S. Small Business Administration (SBA) 8(a) Business Development Program and the Department of General Services' California Small or Disabled Veteran Business Enterprise Certification. Most importantly, you will get the chance to begin your certification registration with the various agencies!
The "Success Through Diversity Business Development Conference" is an event you won't want to miss!

 OPENING REMARKS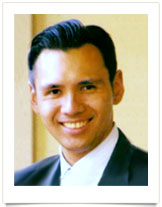 Dr. Noel Hacegaba
Managing Director of Commercial Operations and Chief Commercial Officer
Port of Long Beach, California
                                                                  Lena Gonzalez
                                             City of Long Beach Councilwoman District 1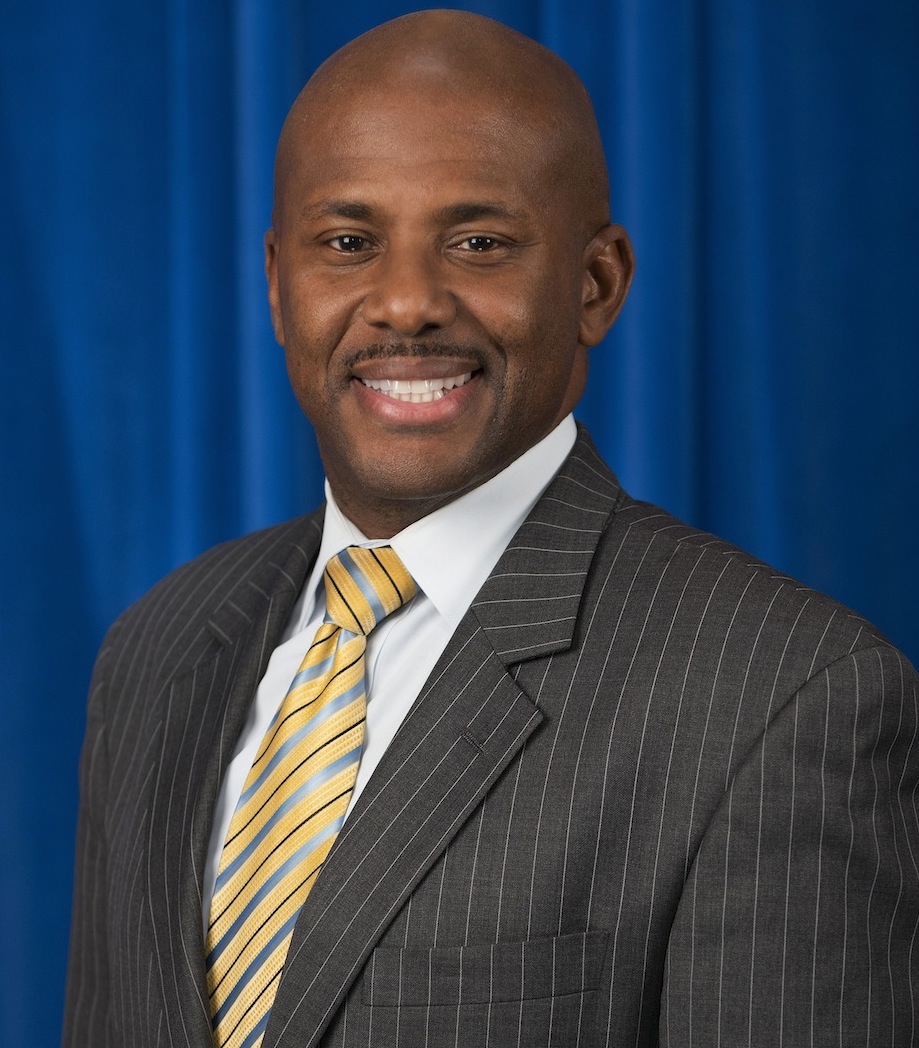 Mike A. Gipson
                                                          Assemblymember, 64th District  
8:00 am to 9:00 am

 

Registration



9:00 am to 10:00 am

 

Opening Remarks:
Assemblymember Mike A. Gipson, District 64 

City of Long Beach Council District 1, Councilwoman Lena Gonzalez

Supplier Diversity and Certifications Panel

Moderator:


Sashi Muralidharan 
Port of Long Beach 

Panelists:

Alma McMaster
Southern California Edison  

Ken Ashford
Southern California Metropolitan Water District  

Danetta Jackson
Department of General Services

Olga Mireya Lopez
LACMTA-Metro

Sandra Vásquez 

Business Opportunity Specialist

SBA Los Angeles District Office

Jason MacDonald
City of Long Beach

Terrence Payne
TMM Enterprises Group Inc. 

  

 

 

 

10:30 am to 11:20 am

 

Speed Matchmaking 

Moderated By Richard Coronado 

11:30 am to 1:30 pm

 

Super Star Business Panel Luncheon

2015 Business Super Stars

Moderators:
Roy Jasso and Victor Parker

Super Star Panelists:

Barbara Ramirez
GLR Construction

Alex Rojano
 Founder and Chief Executive Officer of AR Electric, Inc

Ralph Holguin
CEO
RMD Group

Xotchil Arango




 

 

FASHION SHOW

 

 

Moderator 
Cynthia Ruiz  
We are committed to Developing Businesses in Southern California by showcasing the Strength and Vitality of our Business Community. The purpose of the  Success Trhough Diversity Business Development Conference is to elevate discussion and participation amongst business owners, corporate business leaders, community leaders, and government officials to address issues of relevance to the business community. 
Certifications & Procurement Panel
Sashi Muralidharan
Port of Long Beach
Sashi Muralidharan has been the Small Business Enterprises (SBE) Administrator for the Port of Long Beach's Small Business Enterprises/Very Small Business Enterprises (VSBE) Program since November 2005, the beginning of the program's second year. The Port is the Harbor Department of the City of Long Beach.
The SBE/VSBE Program's mission is to promote the participation of SBEs and VSBEs on Port construction contracts, professional services contracts, and materials/ supplies/ equipment purchases managed by the Port. Under his administration, SBEs/VSBEs have received nearly $300 million (30%) in payments from the approximately $1 billion the Port has spent on purchases eligible for SBE participation.
Prior to his tenure at the Port, Sashi had accumulated 15 years of service in various municipal Administrative (Risk Management, Personnel) and Community Development programs (Redevelopment, Housing Rehabilitation, Section 8 Rental Assistance and Code Enforcement) for several municipalities including seven years for the City of Long Beach's Community Development Department.
Currently, Sashi is an executive board member of the California Construction Expo, the pre-eminent Construction Exposition in Southern California. In addition to being a member of the Committee that plans, organizes and conducts the event, he also serves as its Treasurer. Sashi is a graduate of the University of California at Irvine (UCI) with a bachelor's degree in Social Ecology.
PANELISTS
Terrence Payne
Chief Executive Officer
TMM Enterprises Group, Inc.
Payne Chief Executive Officer of TMM Enterprises Group, Inc. and Founder of the Former Taylor's Marketing & Management, has extensive experience in marketing, management, technical assistance and business development strategies for small and minority-owned businesses.
At TMM, Terence was responsible for the design and development of an internet-based contract and data management system that seamlessly manages contracts, suppliers, and processes from strategy to execution and features specific tracking and reporting capabilities of all data input to the system.
He also spearheaded the development of training, workshops, and seminars designed to maximize business investment and drive organizational change through specific solutions to business challenges utilizing comprehensive, efficient and effective marketing and business resources. One of the specialized training curriculum, "Bridges to Contract Opportunities" focuses on preparing business in contract regulations, legalities, business certifications, accounting, bonding, financing, safety, marketing and capacity building.
Previously, Mr. Payne initiated the marketing advisor position for the Los Angeles urban league business development center.  He held marketing and advertising positions for Pitney Bowes, All-Pro Broadcasting, KACE-FM, a Retail Brand Manager for Interstate Brands Corporation, and General Partner for Taylor's Grocery Store. Terrence has received numerous awards including Living History Maker's Science and Technology Achievement Award from the Turning Point Foundation and the Minority Service Firm of the Year from The University of Southern California's Minority Business Enterprise Center (MBEC) and US Department of Commerce (MBDA).
In addition, Terrence was featured in the Los Angeles Times Business Section Feature for the Development of The innovative online contract data management, tracking and reporting System that is a comprehensive tool for sourcing procurements and contracts, and providing vital statistical analysis and data for reporting of management functions and diversity goals.
Terrence understands the importance of communicating and developing stakeholder groups when trying to accomplish a goal, and brings a thorough knowledge and expertise of marketing, business procurement, contracting and business management to all levels of the business community. Mr. Payne has spent the majority of his career establishing mechanisms, strategies and business structures that support and improve business opportunities for small minority, women, veteran, and disadvantaged businesses. Terrence is an active business and community leader and advocate with a vision for the highest quality of services to businesspersons and communities. He serves on several non-profit boards including President of the board of directors for Friends Housing Incorporated of the South Central Los Angeles Regional Centers and board member of the West Angeles Community Development Corporation. Terrence has served as the Southern California District Director of the SBA Service Corp of retired Executives, and as the executive board secretary for the South Los Angeles Regional Center, at Saint Andrews Recreational Center and the Accelerated School. Terrence is a Native Angelino, and he and his wife have three children panelists. 
Alma McMaster
Southern California Edison
Alma McMaster is a Supplier Diversity & Development Program Manager for Southern California Edison and is responsible for Latino Business outreach programs. Before coming to Edison in 2009, Alma spent 18 years in the automotive industry, serving 15 of those years as a Purchasing Manager for two of the largest Asian-owned automotive companies in the U.S. Throughout her tenure as a Purchasing Manager, a portion of Alma's responsibility was developing and sustaining Supplier Diversity Programs.
It was through this experience Alma realized that supplier diversity was her calling as it was a way to utilize her business background while fulfilling her desire to help the diverse business community succeed. Alma has been able to leverage her extensive knowledge of corporate procurement to develop, advocate and promote the advancement of diverse business enterprises throughout SCE and beyond. Alma, a true advocate for Latino Businesses, works with and serves as a corporate advisor to many Latino Business organizations including the U.S. and California Hispanic Chambers of Commerce, many of their local chambers, as well as the National Latina Business Women Association-LA and has been recognized by many of these organizations for her efforts. Alma is especially proud that in the last 3 years SCE achieved spend of over $1.1 Billion dollars with Latino businesses. In 2013 alone, SCE reported spend with Latino Businesses of over $511 Million dollars, which represented 14.6% of SCE's spend, the largest percentage of spend with any ethnic business group.


Danetta Jackson
Department of General Services
Certification and Outreach Branch
Small Business (SB) and Disabled Veteran Business Enterprise
Outreach Program Manager
As the Outreach Program Manager of the State of California Department of General Services, Danetta serves as the Department's SB/DVBE Advocate.  Danetta and her staff participate in over 150 SB/DVBE outreach events statewide annually providing outreach and education to SBs/DVBES to make certain they understand how to be successful in the State's contracting process. Through this program, she has created tools and resources to make the certification and contracting process much easier. In addition, Danetta is in charge of forging strategic collaborations with private and government agencies at the local, state and federal levels.
Danetta and her staff have received numerous awards from constituent groups statewide for her outstanding leadership, support and commitment to the SB/DVBE community.
Danetta has over 26 years of experience working in State government in the areas of customer service, outreach and advocacy. She earned her Bachelor of Arts degree from California State University of Sacramento (CSUS). She additionally completed a Leadership for the Government Manager Certification Program at CSUS.
Olga Mireya Lopez

LACMTA-METRO
Mrs. López has dedicated her professional career to public service.  Over the last 22 years, she hasworked in local government and the nation's leading nonprofit organization that facilitates the full participation of Latinos in the American political process, from citizenship to public service.  After working for Mark Ridley Thomas as an Executive Administrator for 6 years, Olga Mireya served as Manager of Special Events for NALEO, where she was responsible for the logistical planning of all special events for the organization, including those researching venue sights and responsible for negotiating and managing contract and budget for the conferences throughout the United States. Her career reflects her dedication to inclusion, with emphasis on underserved communities of color.
Most recently, Mrs. López has served the Los Angeles County Metropolitan Transportation Authority for 12 years.  Today, she serves as Senior Representative in the Strategic Business and Construction Career Services unit within the Diversity & Economic Opportunity Department (DEOD).  As a spokesperson for DEOD, she is responsible for hosting and participating in numerous outreach events where she aims to increase awareness of contract opportunities available through Metro.  At these events, small business owners learn about vendor requirements, the certification process, contract opportunities, engage in networking with other small business owners and large contractors, and develop relationships with Metro.
Mrs. López, however, began her career at Metro in Construction Relations.  As the Construction Relations Manager leading the public outreach, stakeholder communication and construction impact mitigation programs on three major capital projects.  She was the face of the project and maintained the quality control of public information related to construction activities. In this role, Olga Mireya worked closely with elected officials, community activists and Metro technical/engineering staff to assure that all parties were informed of project progress.  Additionally, the role required problem solving, creativity and most importantly the ability to manage multiple priorities at one time.
When Mrs. López is not busy with work, she is a wife of 26 years, a mother of 3 and includes in her top priority, cheering on her 10 year old son in Little League baseball.  He's already promised to dedicate his first Dodgers game winning to his Mom, so who can blame her for such dedication…
Mrs. López holds a Bachelor of Science in Business Administration.
Kenneth Ashford
Metropolitan Water District
Kenneth L. Ashford is an Associate Resource Specialist for the Metropolitan Water District of Southern California. He joined Metropolitan in December of 1994 and is currently working in Metropolitan's legislative branch. He is responsible for coordinating legislative issues and public outreach for the Water Resources Management Group.
Sandra Vasquez 
Business Opportunity Specialist
United States Small Business Administration
Sandra Vasquez joined the United States Small Business Administration (SBA) in February, 1994 under the Office of Disaster Assistance. In 1996, Ms. Vasquez transferred to the SBA Los Angeles District Office (LADO) where she continued to serve in various capacities including Loan Servicing Assistant and Business Development Specialist. She currently serves as a Business Opportunity Specialist in the 8(a) Business Development Program where she assists socially and economically disadvantaged small business owners with an opportunity to sell their products and services to the federal government. She also provides business development, federal contract support, as well as technical assistance and training. She received a Bachelor's of Science degree in Accounting from California State University, Long Beach and is certified as Federal Acquisition Certification in Contracting (FAC-C) Level 1.
Opening Welcoming Remarks
Mike A. Gipson 
Assemblymember
64th District  
Mike A. Gipson, first elected to the California State Assembly in November 2014, represents the 64th Assembly District that includes the communities of Carson, Compton, Gardena, Harbor Gateway, Lynwood, North Long Beach, Rancho Dominguez, South Los Angeles, Torrance, Watts/Willowbrook and Wilmington.
Assemblymember Mike Gipson has been tasked by Assembly Speaker Toni Atkins to Chair the Joint Legislative Audit Committee, responsible for overseeing the operations and finances of government and publicly created entities.  Assemblymember Gipson also serves on the Committees on Aging and Long Term Care, Governmental Organization, Jobs, Economic Development and the Economy, and Revenue and Taxation.  In addition, Mr. Gipson Chairs the Select Committee on Infectious Diseases in High Disadvantaged Communities.
Born and raised in Watts, Gipson's passion for public service was instilled at a young age. The son of a labor activist, Gipson learned the value of hard work, solidarity and leadership. As a youth pastor at the One Lord, One Faith, One Baptism Christian church, Gipson helped teach the importance of community and giving back to others. These lessons have continued to lead him throughout his life.
As a resident of Carson, Gipson served on the Public Safety and the Human Relations Commissions, and as a board member of Carson's Workforce Investment Network. He was also appointed as the youngest to chair the County of Los Angeles Community Action Board, which distributes $10 million annually in Community Service Block Grant funds.
Serving on the Carson City Council from 2005 to 2014, Assemblymember Gipson was selected by his peers to serve as the Mayor Pro Tem. While on the City Council, Gipson was at the helm of several successful endeavours targeting at-risk youth. He established the Midnight Basketball program, which was a highly successful at removing children from the streets during summer nights. Gipson also started two program conferences to mentor at risk youth: S.O.S (Saving our Sons) and R.O.S.E. (Reaching Out to our Sisters Everywhere). These organizations have provided mentorship and job training for hundreds of children over the years.
Gipson is a devoted husband, and still lives in Carson with his wife, LeCresha. They have two sons, Devon and Jordan.
Lena Gonzalez
Councilwoman  
City of Long Beach, District 1

Lena Gonzalez was born in the South Bay region of Los Angeles, but spent her early years in North Long Beach until about the age of seven years old. Her parents are high school sweethearts from San Pedro High School and much of her family lives between Long Beach and San Pedro, so her roots run deep here. She comes from a strong working class household, where her father has been a union member with the Teamsters (local 166) for over 30 years. Currently, Lena lives in the West Gateway neighborhood, near Chavez Park.
Lena Gonzalez currently serves as the District Deputy to Vice Mayor Robert Garcia in the First Council District in Long Beach, CA. This district includes much of downtown and the central part of the city, with a portion of the Westside. In this role, she oversees all community improvement projects and is the lead office liaison to all First District constituents. She works with local neighborhood associations, businesses (large and small) and city staff to improve the living and working conditions of residents in the First District. Lena is also the main contact for any Public Safety related concerns and attends regular community meetings to listen to resident concerns. She also fully administers the Public Works and Parks budgets in the office, related to improved infrastructure and park programming in the First District. In addition, Lena supports the Vice Mayor's new role as CA Coastal Commissioner, handling all of his communications, agendas and coordination with Sacramento staff.
Lena has formerly worked in a variety of private sector positions, including sales and marketing for Bank of America (formerly MBNA) and both international and domestic sales/customer service for Uline, Inc. and Norsat International, where she traveled frequently to Vancouver, B.C.
Lena is the proud mother of a son named Z who will often accompany her at community events. They both enjoy going to Downtown art and music events and opportunities where they can volunteer together. She has been active in committees for both the American Cancer Society and a non-profit called Corazon.org, an organization for impoverished families in Mexico. She has also mentored youth in the Orange County Juvenile Hall system. Lena is also very involved politically and had recently been elected as a State Delegate for California's 70th Assembly District while also having served last year as President for the Long Beach Young Democrats. Last September, Lena graduated from the HOPE Leadership Institute, a 9 month fellowship program dedicated to advancing women's issues in the state of CA. She traveled to Sacramento and Washington DC to advocate and lobby state Legislators and Congress for equal access to healthcare for low-income communities.
Lena currently holds a Bachelor's degree in Political Science from California State University, Long Beach. She was also a winner of the Long Beach Post's 40 under 40 award last year, after being nominated for her public service by First District community leaders.
Dr. Noel Hacegaba 
Managing Director of Commercial Operations and Chief Commercial Officer
Port of Long Beach, California 
Dr. Noel Hacegaba serves as the Managing Director of Commercial Operations at the Port of Long Beach, California. He was appointed to the post in October 2014 by the Long Beach Board of Harbor Commissioners.

Reporting directly to Port Chief Executive Jon Slangerup, Dr. Hacegaba functions as the Chief Commercial Officer and leads the Port's Business Development, Customer Service, Terminal Operations and Security functions.

Before his appointment, Dr. Hacegaba served as Acting Deputy Executive Director and Chief Operating Officer for the Port since June 2013.  As Acting Deputy Executive Director, Dr. Hacegaba oversaw the daily business activities of the Port's four main bureaus:  Engineering, Environmental Affairs and Planning, Finance and Administration and Trade Development and Port Operations.       

Dr. Hacegaba came to the Port in 2010 as Executive Officer to the Board of Harbor Commissioners and managed the day-to-day activities of the Commission, including all administrative, communications and policy functions. He also made recommendations on public policy issues and served as the Board's liaison with customers, elected officials and all other Port stakeholders. Among his other duties, Dr. Hacegaba also coordinated international trade missions.  

He has more than 17 years of public and private sector experience spanning a variety of industries and capacities. Prior to joining the Port of Long Beach, he worked at Republic Services, the nation's second-largest environmental services company. As Manager of Municipal Services, Dr. Hacegaba was the principal contract administrator and negotiator for several municipal contracts totaling $200 million. He also directed business development, marketing and government affairs activities across Los Angeles and Orange Counties.

Earlier, he served as Assistant Chief of Staff for the Long Beach City Prosecutor's Office, where he assisted the elected City Prosecutor with matters involving public policy, administration and the department budget. He also directed all communications and community and media relations functions and was responsible for implementing and managing various successful programs.

With other companies, Dr. Hacegaba has served as a marketing manager, research analyst and corporate and public affairs consultant.

Dr. Hacegaba is a graduate of the University of Southern California, where he earned degrees in economics (BA and MA), business administration (BS) and urban planning (MPL). He earned his doctorate in public administration at the University of La Verne, where he continues to serve on the faculty of the school's College of Business and Public Management.

Dr. Hacegaba is also a graduate of the Coro Fellows Program in Public Affairs, one of the nation's premier post-graduate fellowship programs, and earned his designation as a Certified Port Executive (CPE).  In addition, he is a candidate for the Port Professional Manager (PPM) professional designation offered through the American Association of Port Authorities (AAPA).  As part of his work in the PPM program, Dr. Hacegaba authored a white paper, titled "Big Ships, Big Challenges: The Impact of Mega Container Vessels on U.S. Port Authorities," which was recently published by AAPA and distributed as a reference resource for the industry. He also represents the Port of Long Beach on the AAPA Maritime Economic Development Committee.

An active member of the community, Dr. Hacegaba is a member of the Marine Exchange of Southern California Board of Directors, Harbor Association of Industry and Commerce Board of Directors, St. Mary Medical Center Board of Trustees, the Long Beach City College Foundation Board of Governors and the Los Angeles/Long Beach Propeller Club.  
 
The Port of Long Beach is the premier U.S. gateway for trans-Pacific trade and a trailblazer in innovative goods movement, safety and environmental stewardship. As the second-busiest container seaport in the United States, the Port handles trade valued at $180 billion annually and supports hundreds of thousands of jobs.

Founded in 1911, the Port serves more than 140 shipping lines with connections to 217 seaports around the world. Goods moving through the Port reach every U.S. congressional district and help support nearly 1.5 million trade-related jobs across the nation, including 300,000 in Southern California.

The Port is continuing with a decade-long capital improvement program topping $4 billion, the largest in the nation, building some of the most modern, efficient, productive and sustainable marine facilities in the world.
Roy Jasso
Community Development Officer,
Wells Fargo
Roy Jasso is Wells Fargo's Community Development Officer for the Community Development Group in the Los Angeles Metro Region. Prior to joining Wells Fargo, Jasso served as the Western Regional Community Relations Manager for Anheuser-Busch companies, which covered 23 states. He served in the same capacity for Coors Brewing Company, covering California and the Pacific Northwest. Jasso has worked in the non-profit sector as the executive director of a Hispanic Chamber of Commerce. He later became the president of that board and then State President of the California Hispanic Chambers of Commerce. He has served on numerous boards at the local, state, and national level. He currently sits on a number of boards as President of the Bilingual Foundation of the Arts; Immediate Past President of Chinatown Service Center; Past President of Cabrillo Economic Development Corporation; Treasurer Mexican American Opportunity Foundation; and serves the Los Angeles Mission, Kids for Progress, Inc., Los Angeles Housing Authority, Pacific Coast Regional, and Asian Americans Advancing Justice/Asian Pacific American Legal Center. Jasso is proud of his humble beginnings as a migrant farm worker and appreciates the opportunities in his career to do so much good for those in need. Jasso attended the University of Redlands (Upward Bound Program), University of the Pacific - (BA InterAmerican Studies and Spanish); University of Santa Clara - Organizational Management; University of Denver (MBA - full scholarship); University of Boston (Community Development Program) and Pepperdine University (International Business Program).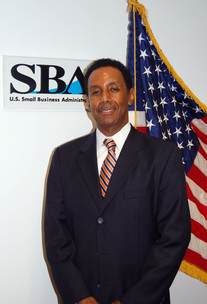 Victor Parker
U.S. Small Business Administration
Los Angeles District Director
Victor Parker, a California native and long-time member of the Los Angeles community, was appointed the District Director of the SBA's Los Angeles District Office in October, 2011. The Los Angeles District Office serves Los Angeles, Ventura, and Santa Barbara counties. As District Director, he is responsible for the delivery of SBA programs and services to aspiring and existing small business owners, SBA lenders and partners, which include business advisory services, capital access programs, entrepreneurial development, international trade development and contract procurement assistance .The Los Angeles District Office territory includes eight Small Business Development Centers, four Service Corps of Retired Executives chapters and four Women's Business Centers.
Prior to joining the SBA, Victor worked in various capacities as a small business manager and corporate executive for nearly 20 years. His responsibilities included managing regulatory affairs, intellectual property licensing agreements, and contract negotiations. As his career advanced, he also gained expertise in small business joint venture manufacturing with in-depth consulting agreements, and supplier diversity development and expansion. He has experience with SBA programs from the small business side, government contracting and the 8(a) certification process in particular.
In addition to Victor's broad management and leadership experience in the private sector, he is actively engaged in serving several civic, nonprofit and community-based organizations in the Southern California area, including serving on the Civil Service Commission, Sustainable City Committee and on the Board of Directors of the Community Development Centers, Inc.
Victor earned his Bachelor's Degree from the University of California at Berkeley and Juris Doctor from Pepperdine University School of Law.
<p style="clear: none; float: none; margin: 0px 0px 8px; padding: 0px; color: #000000; font-stretch: normal; font-size: 14px; font-family: Arial,