Description
A special invitation to attend our next SUCCESS SOLUTIONS ACADEMY January 18th and 19th!
Check out the packed full agenda!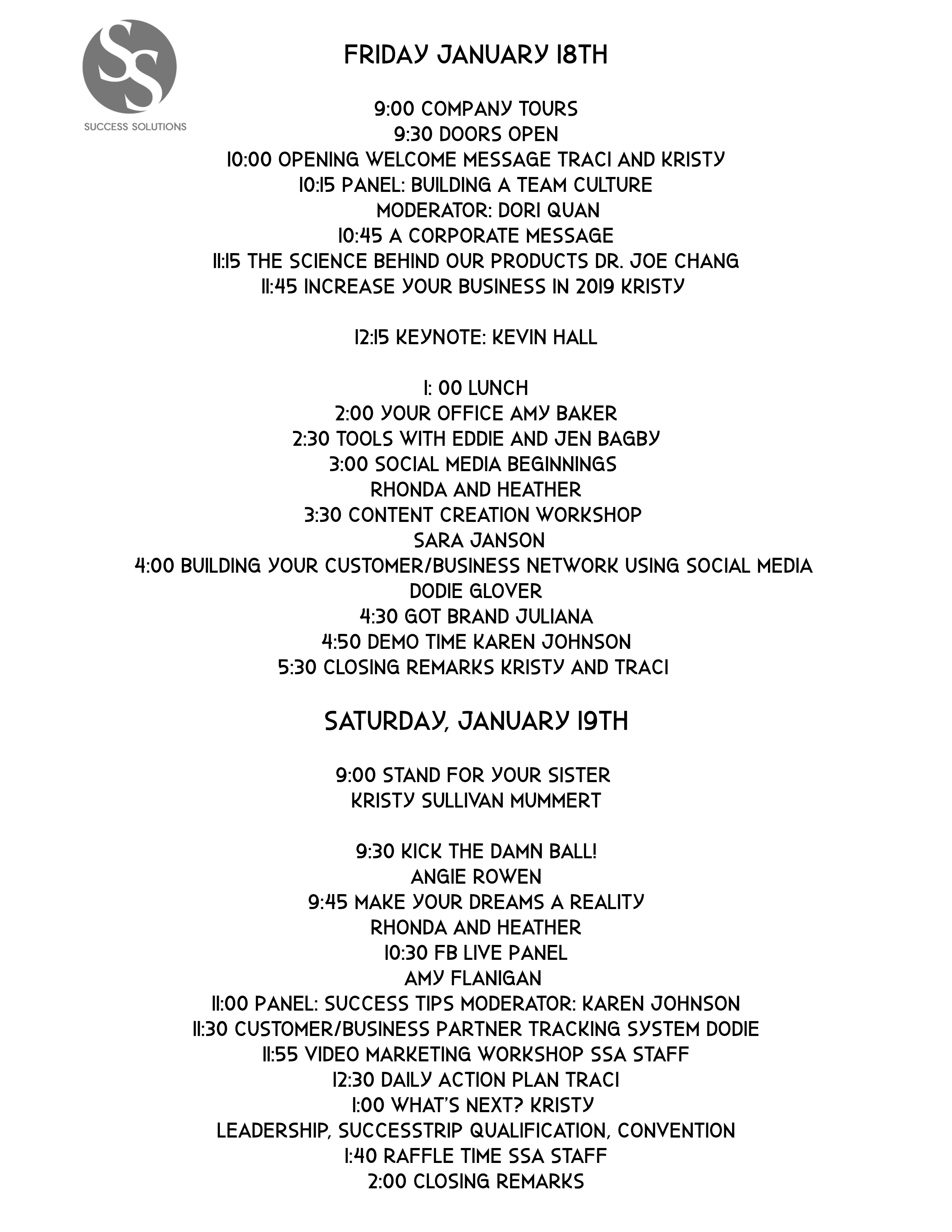 Where to stay:
Hyatt Place: walking distance to the Innovation Center $120 per night
www.Hyattplaceprovo.com
Marriott Hotel and Conference Center: accross the street from the Innovation Center $145 for Thurs. night and $118 for Friday night
marriott.com/provo
---
ALL PROCEEDS WILL GO TO FORCE FOR GOOD.
Sincerely,
Success Solution Team