Description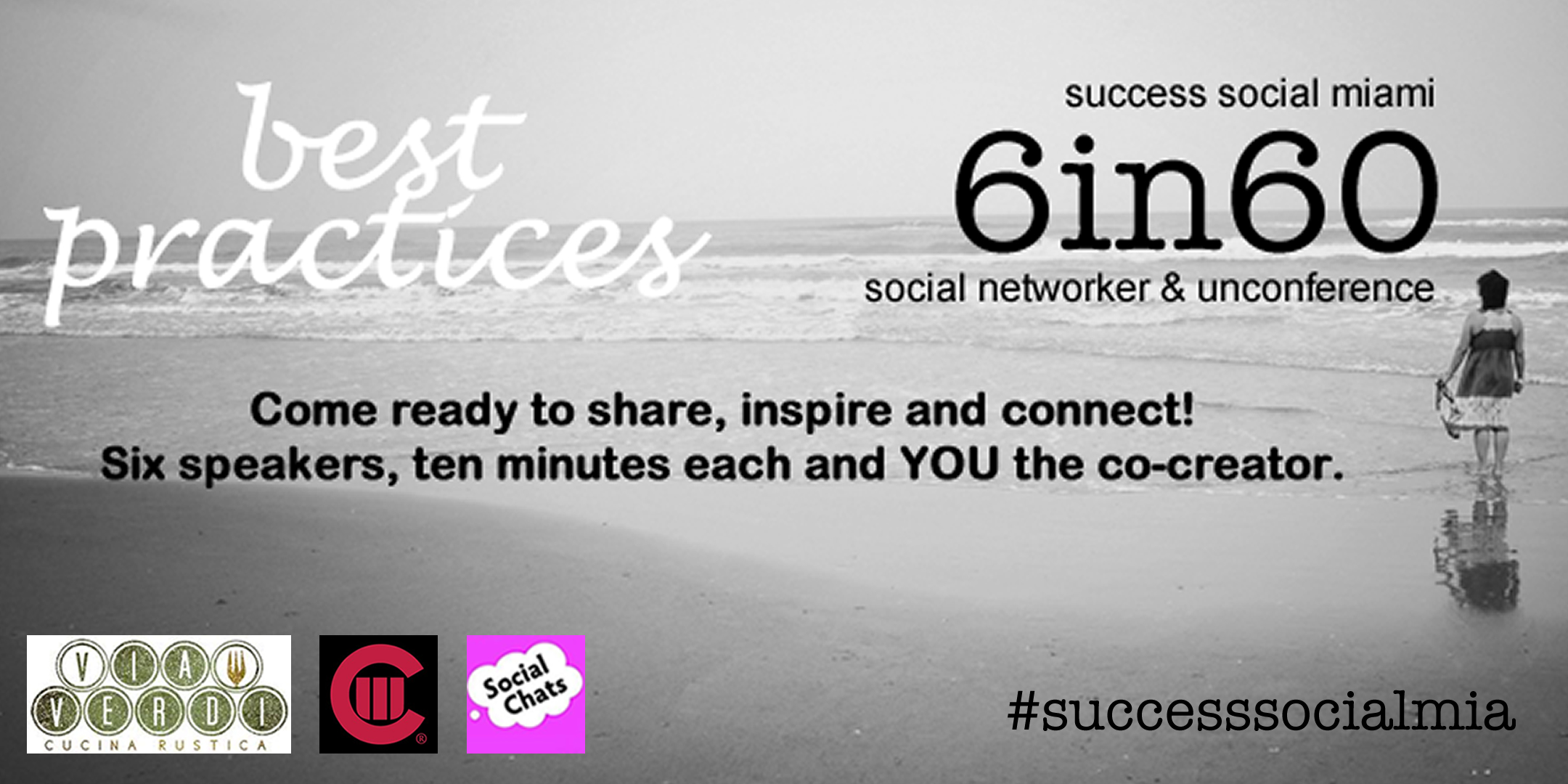 Refuse to ever use the term "failure" again about yourself or anyone else. Remind yourself that when things didn't go as planned you didn't fail, you only produced a result. Then ask yourself this powerfully life-enhancing question, "What am I going to do with the results I've produced?
– Dr. Wayne Dyer
Failure isn't in my vocabulary, either. Can we interpret failure as a jumping board to a best practice? I think so! Let that be the theme for the beginning of a new year.
Join me, Maria de los Angeles (a.k.a.
@vicequeenmaria
) at
Via Verdi
in Miami's MiMo District for the first-ever Success Social Miami -- an evening of social networking and sharing of best practices. My intention is to build a mindful community of folks from diverse backgrounds. Inspired by BarCamp's "unconference" style and Ignite Miami's presentation format, each speaker has 10 minutes to share a story. Yes, you can pitch your business, but make sure it's about your best practices!
What did you do with the results you produced?
Six speakers will share their stories between
7 and 8 PM, but I encourage YOU to talk about the same topic b
efore and after, while we mingle, network and enjoy refreshing cocktails as well as mouth-watering bites from Via Verdi.
WHY SUCCESS AND WHY SOCIAL?
I believe that no effort in life is ever wasted and that as a community, we can help each other succeed. If you've just started a business, that alone is a major step – tell us what tipping point got you to the start line. Just looking for work? You deserve your six minutes of fame, too. Show us what you've got. Retired? Then you've got wisdom to spare!
Share your passions with everyone – we all have a best practice story.
Come ready to inspire, engage and connect!
SUCCESS SOCIAL MIAMI ISN'T JUST FOR SOCIAL MEDIA JUNKIES
Success Social Miami is primarily for anyone interested in fields related to communications -- social media, marketing, public relations, personal branding, digital storytelling, journalism, technology, entrepreneurship…
BUT!
Success Social Miami is about YOU. I love bringing people together from diverse backgrounds. Everyone is welcome. If you've got a story to share
in ten minutes
or less about a best practice that can help others, then join us! We're all co-creators in this journey called life.
WHO ARE THE SPEAKERS?
In the spirit of BarCamp, we just don't know yet. It could be YOU. Check our
Facebook event page
for updates.
UPDATE: We've got 5 out of 6 speakers lined up! Please visit the link above. Topics range from health and wellness to relationships and personal branding.
SIGN UP FOR SPEAKING SLOTS
Interested in speaking? Slots are available on a first-come, first serve basis and are curated. Please sign up as a speaker on Eventbrite.
PRIZES
BUSINESS CARD DRAWING
Win a brunch for two! Leave your business card to win
Sunday
brunch for two at Via Verdi. Voucher value up to $50. Winner must be present and will be announced at
8 PM
.
INSTAGRAM CONTEST
Take a bottle of Prosecco home! To participate, follow @viaverdimiami on Instagram and tag your photos #viaverdiamiami and #successsocialmia. We'll pick a favorite photo and announce a winner at
8 PM
.
DETAILS
What: Success Social Miami #successsocialmia
When:

Thursday, January 28, 2016, 5 PM – 9 PM &

Speaker Session

7 PM – 8 PM

Where: Via Verdi, 6900 Biscayne Boulevard, Miami, FL 33137
Parking: FREE in rear of restaurant and Chase Bank across the street. Street meters run until midnight
RSVP: Event is free but RSVP is REQUIRED on Eventbrite. Upon arrival, please sign-in, fill out a nametag and request a wristband.
GOODIES
Happy Hour Drinks 5 PM to 9 PM: $6 select wines and cocktails, $5.50 beers.
Appetizers: Assagi plates (tapas style) $5 each or $23 for a selection of 5 – perfect for sharing.
Dinner: Receive 10% off your entire check after 9 PM (separate from happy hour bar tab).
UPDATES and CONTACT
---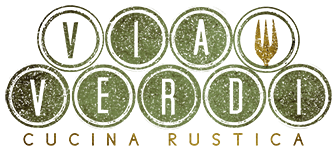 Via Verdi Cucina Rustica
Via Verdi is one of #vicequeenkitchen's favorite restaurants in the 305.
Here's why
. Owners and chefs Fabrizio and Nicola Carro, who boast an impressive history as restaurateurs, serve authentic, rustic Italian food made from the heart with love. Come eat with love and feel right at home.
Image credit: amboo who? on
Flickr
, Creative Commons license
Organizer of Success Social Miami "Best Practices" 6in60
Maria de los Angeles is an award-winning multimedia storyteller, independent journalist and teacher. She is best known for her blog Sex and the Beach as well as her contributions to The New Tropic, among other publications. Maria is also a Registered Yoga Teacher with the Yoga Alliance and a passionate devotee of heart-centered living, which was bolstered in recent years when she took on the role of caregiver to her elderly parents. She is the founder of HeartCamp, Miami's original heart-centered health and wellness conference and co-founder of Blossom Camp, a holistic summer camp for young women. An avid home cook, Maria shares her passion for plant-based good eats as #vicequeenkitchen in social media.