Description
SUCCESS SKILLS COURSE
Strive for Competence and Effectiveness.
Never stop learning. Never stop growing.
The Success Skills course includes the following 6 workshops.
Each workshop is 6.30pm - 8.30pm on the specific date listed for each.
1 - SUCCEED AS A ZENTREPRENEUR
Build A Business. Buid A life.
Thirsday February 8th, 2018
2 - FIRST LEAD YOURSELF
Master self-leadership to inspire others.
Thursday March 8th, 2018
3 - THE TRUTH ABOUT ACHIEVING GOALS
3 Keys to getting things done.
Thursday May 10th, 2018
4 - FULFILLMENT IS NOT THE ENEMY OF PROFIT
Secrets to productivity, performance, profit.
Thursday June 14th, 2018
5 - LISTEN BEFORE YOU SELL
The power of active listening in prospecting.
Thursday August 9th, 2018
6 - HOW TO BUILD YOUR NETWORK OF INFLUENCE
Maximize your impact through meaningful relationships.
Thursday September 13th, 2018
Success stories
"Working with Bernadette McBurnie has been a journey of continuous improvement and growth.
As a Coach and Mentor, she has helped me set my goals, showed me how to stay focused and guided me to find greater clarity. More than anything, she keeps me honest and I really appreciate that honesty.
I know that with her in my corner, I will continue to grow personally and professionally.
Thank you Bernadette."
Maria Barreda, Insurance agent and single mom
The personal and professional coaching I've received from Bernadette McBurnie has brought out a new me I didn't know existed. Within a few months working with Bernadette, I have since realized my full potential. I was living the status quo lifestyle and felt like another brick in the wall. I knew there was more to life but wasn't sure how to go about living for more.
Bernadette has shown me that anything is possible with the right coaching and willingness to learn. Not only am I learning new techniques to help grow my business, but my personal development and day-to-day living has flourished as well. I've since been able to live more in the moment, make time for myself to do whatever fuels my fire, and develop an overall positive outlook that's been contagious among others. Living in this vibration takes practice, and I couldn't imagine a better coach to help keep me aligned than Bernadette.
The first time I met Bernadette I remember asking myself "how is this woman so happy?" I couldn't help but want to no more. Fast forward to the present and I can honestly say I'm a better man because of Bernadette. I am grateful I listened to that little voice that told me to wake up and get engaged. I'd recommend Bernadette to anyone looking to live that life they always wanted.
Andrew Boost - Regional Sales Manager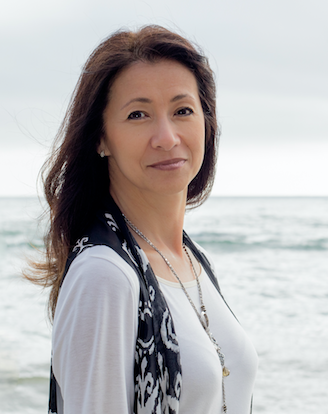 with Bernadette McBurnie
Success Coach, Health Entrepreneur & Speaker
With her Success Coaching, Bernadette's clients acquire a deep understanding of how to focus on the essential, how to identify, manage and overcome challenges, and how to create victories, big and small, while enjoying the journey of personal and professional growth.
Visit www.BernadetteMcBurnie.com

and learn more about Bernadette's Success Coaching, and Programs and Courses.


Bernadette's background and experience:
15 years in Corporate Management with large multinational corporations in the Cosmetic and Banking sector, and an international career in Europe, Asia and North America
Stay-at-home mom
19 years as a Entrepreneur running an International Health Network from home