Success or Balance - LEGO® Serious Play® - English Homeplay
About this event
Welcome
Many of my clients ask themselves and me whether and how it is possible to be professionally successful and still achieve and maintain a healthy balance across the various areas of life.
There is no one-size-fits-all answer to this question. The answer to this can only be found individually.
The first step is to define for yourself what "success" means and what your individual ideal balance looks like.
You may already know these answers ...
Or/And you may want to explore them in an exciting and fun way, using the creative and innovative method of LEGO® Serious Play®.
I offer two remote sessions for a limited number of participants (max. 8), one in English, one in German.
Costs: Pay what it's worth afterwards (min. CHF 20.- for the LEGO® Exploration bag including postage).
Dates:
German: Tuesday June 22th 2021 - 19:00-21:00
English: Tuesday July 6th 2021 - 19:00-21:00
How it works:
1. You sign up for one or both events.
2. You receive a Zoom invitation.
3. You receive the LEGO® Serious Play® Exploration bag with 52 bricks via Mail.
4. You join the event and have an insightful and fun time!
Program:
1. Method input
2. Skills Building incl. Storytelling Training
3. Question to the topic: Success or Balance
4. Storytelling to the built models
5. Reflection & potential steps to take
6. Round Up
Don't hesitate to contact me for questions, via email, private message or in comments.
mail@sandra-roth.com
Hope to see you there!
Sandra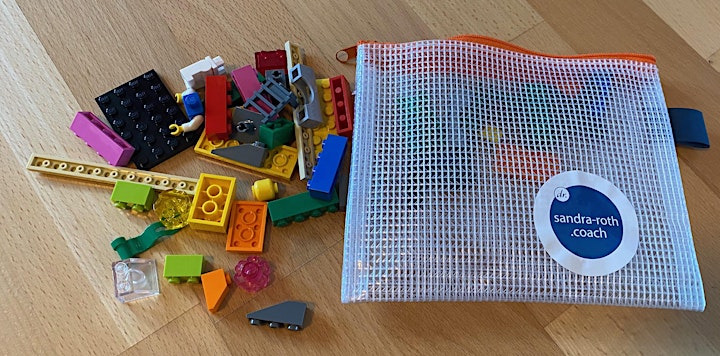 Organizer of Success or Balance - LEGO® Serious Play® - English