Success: It's Not Always Black and White! A Goal-setting Brunch For a #Succ...
Description
We are nearing the start of a new year and it's the time many set new goals and make plans to succeed in the upcoming calendar year. It may also be a time of reflection on where you stand in life, questioning if you have really been successful so far. To that we pose the question, how do you define success? Here's the thing, it is not always black and white!
Come vibe with a group of visionaries, entrepreneurs and creatives for a goal-setting workshop to jumpstart a #successfulseventeen! This event will give you an opportunity to complete the planning you've put off year after year due to the chaos of everyday life. You have a vision, now write it down, make it plain and take the necessary steps to see it come to fruition. Learn from other like-minded individuals the different tools and techniques for staying on course to pursue your passion!
Takeaways:
S.M.A.R.T. goals and the keys to achieving them

Tips for maintaining motivation and drive

Skills for managing your everyday life while building your side business

Powerful actions that yield extraordinary results

Find a mentor and/or accountability partner
Ticket includes:
Mimosa Brunch

Signed copy of guest speaker's world-renowned book (First 25 Tickets)
Highlights:

Meet The Hosts:
SHANELLE WILLIAMS, of True Splendor Events, is an event professional based out of North Hollywood, California. Having worked on a multitude of events including: weddings, launch parties, fashion shows and conferences to name a few it's safe to say that creating unique experiences where people gather and visions bloom is Shanelle's passion. She is excited to partner with Krysta McGowan of Critique Consulting to present this unique series of events. Cheers to a #SuccessfulSeventeen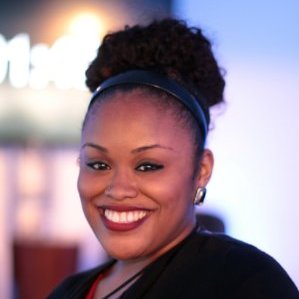 KRYSTA MCGOWAN is the founder and visionary behind Critique Consulting, an image consulting firm focusing on professional development and the enhancement of personal image. Her passion for these areas grew most after spending several years in Corporate America and seeing the impact, whether positive or negative, a strong personal brand can have on one's career. Krysta's educational background includes earning a Bachelor of Arts degree in Fashion Merchandising as well as an MBA in Supply Chain Management from Clark Atlanta University in Atlanta, GA. During her undergraduate career she also studied Fashion Styling and Trend Forecasting in the fashion capital of the world Paris, France. Krysta is based out of Orange County, CA and is most excited about expanding her network while connecting with like-minded individuals to pursue purpose and fulfill destiny's call!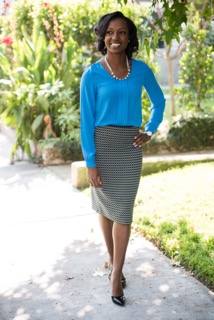 Meet The Speaker:
KAREEM TAYLOR is a Los Angeles-based writer, voiceover actor and creative entrepreneur. He writes about ambition, marketing and how to get things done. He voices TV campaigns for clients including CNN, Taco Bell, UFC, Comedy Central, Sony Pictures Television and Comcast, among others. Kareem's personal mission is to inspire others to unlock their potential through creativity. He speaks often to crowds across the world on various topics including leadership development, storytelling and creativity From New York to London to Johannesburg, Kareem's message resonates with diverse audiences across the globe.