SUCCESS Expos - Learn and Network for FREE, It's On Us! Join Us -- Change Your Life.

Saturday, August 24, 2013 at 9:00 AM

-

Sunday, August 25, 2013 at 3:00 PM (PDT)
Event Details
Our SUCCESS Expo Series
is coming to SAN JOSE!!
Our Mission to Help

YOU

Be Successful
Learn every facet of Wealth Building in this Expo:
Real Estate, Stocks, Business Strategies,
Agent/Broker Tips, Online Marketing, PLUS...
Learn How to Communicate POWERFULLY to Skyrocket
Your Wealth, Influence, Success and Connections!!!
Join Us on Saturday AND Sunday at:
DoubleTree by Hilton Hotel
2050 Gateway Place
San Jose, CA 95110
Hours for BOTH DAYS:
Saturday - 9 am to 5 pm
Sunday - 9 am to 3 pm

Discounted parking of only $7 per day for this event!

---
Celebrate our NEWEST Publication!
Register Early for Complimentary Tickets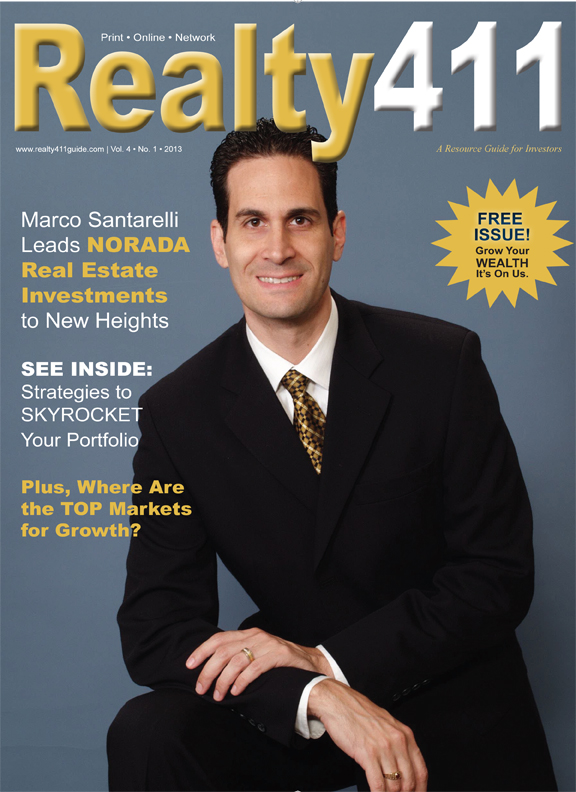 WARNING:
Tickets to be $20 at the door for non-registered guests!
PLEASE REGISTER TODAY TO RESERVE YOUR SEAT, OTHERWISE YOU MAY NOT HAVE A PLACE TO SIT DOWN PLUS YOU WILL BE CHARGED A $20 FEE.

---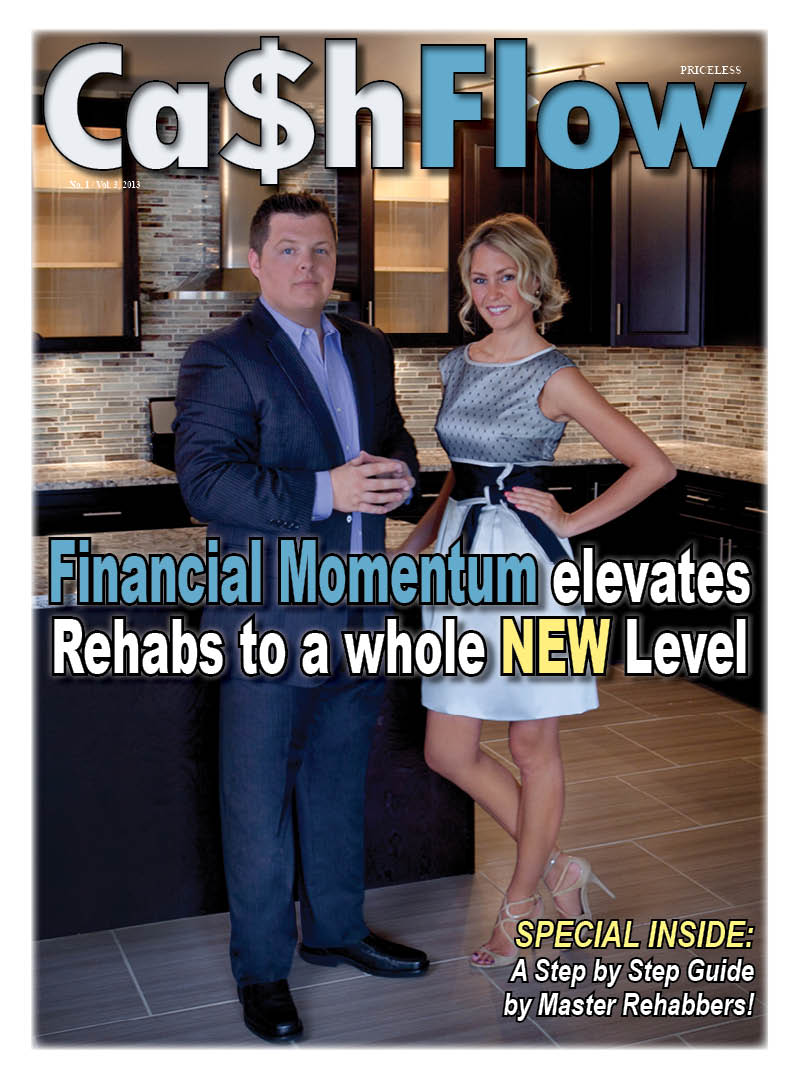 RECEIVE OUR FINANCIAL PAPER:

CashFlow Express
Our brand-new financial newspaper is filled with great information about real estate, plus business advice, personal finance tips and MORE!
Diversify your portfolio the right way and protect yourself from having to many assets in just one sector. Investment Cashflow tips and information!

JOIN US and Mingle With Many Vendors and Other Successful Local and Out of State Investors
---
Andrew Cordle with Financial Momentum!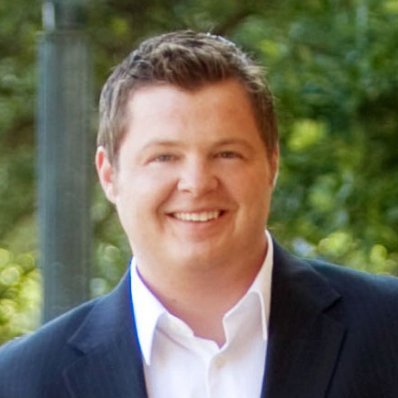 Andrew teaches all over the United States at real estate clubs, conferences, and events. His company, Financial Momentum, educates students in creating change, capital, and cash flow. His teaching helps people create profitable, sustainable income generating properties with residential real estate investments.
Financial Momentum is a real estate education company that specializes in the teaching of principles to establish cash flow and create a lifestyle of personal fulfillment.
Andrew speaks at real estate conferences and events all over the United States. His teachings and programs educate and empower both beginners and seasoned real estate investors in running successful, sustainable lives and businesses.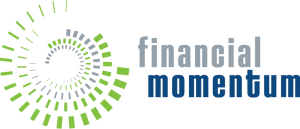 ---
 SPECIAL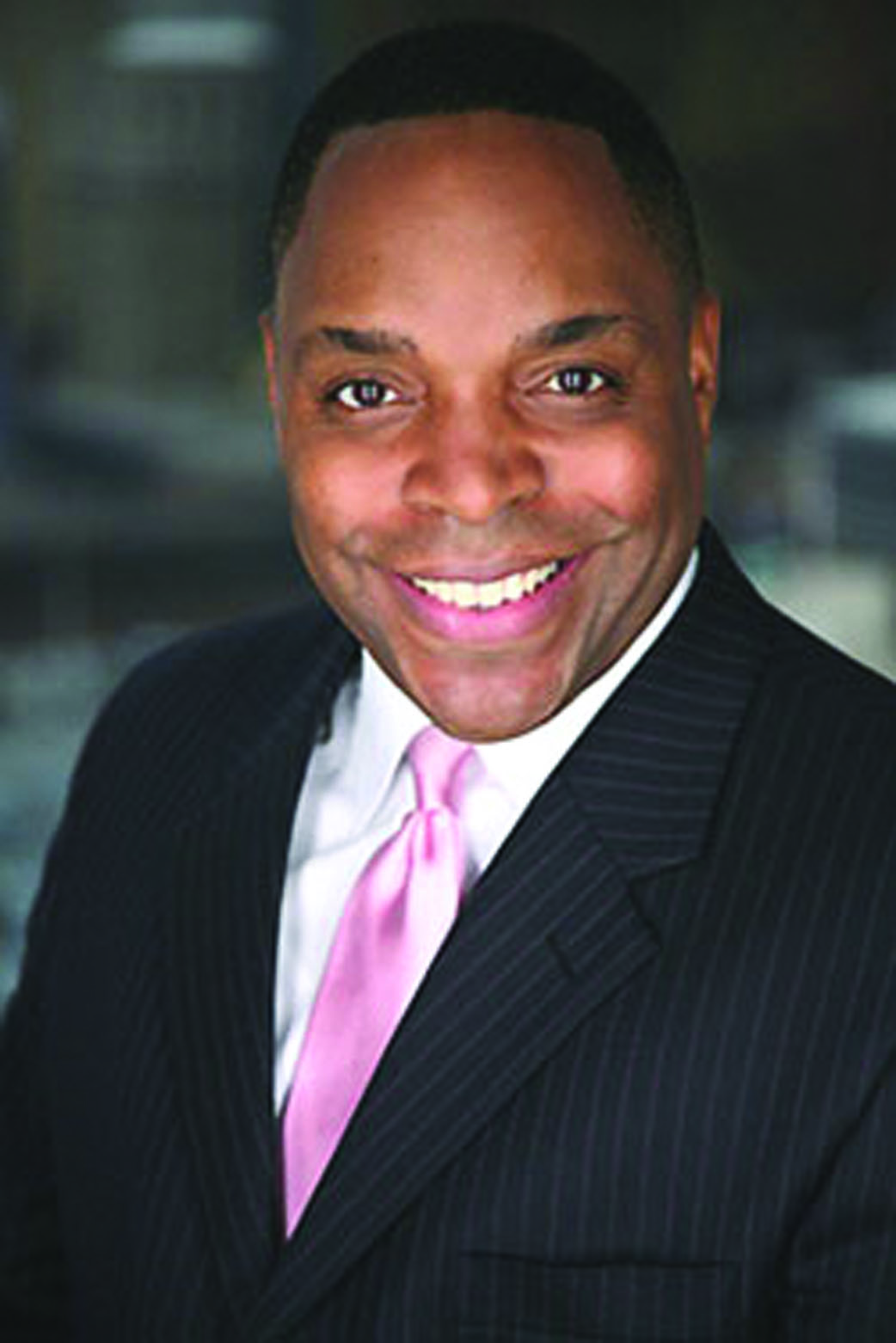 Stock Expert from NYC
Receive a FREE Financial Education in Stocks!

Learn how the Rich Think and How they Make Monthly Residual Income.
Learn How to Diversify Your Portfolio by Trading!!
Tyrone Jackson is the founder and creator of the Wealthy Investor program. Each month, Mr. Jackson teaches beginners and seasoned stock market investors how to produce monthly income.

In today's world of economic uncertainty, in order to create wealth and control your destiny you need a financial education. With the Wealthy  Investor, expert trader and wealth coach Tyrone Jackson shares his  proven methods of Stock Market Trading Success. The average investor  eagerly embraces mutual funds.  However, mutual funds don't create monthly residual income for 98% of those who invest in them.  Becoming a self-directed investor, learning how to trade on your own, can create monthly residual income if you have the right knowledge and mindset.

Mr. Jackson teaches his students to focus on three things: covered call selling for monthly income, collecting dividends for quarterly income, and volatility trading for fast weekly profits. These three principals form the cornerstone of the Wealthy Investor approach to stock market trading.
Mingle with Vendors, Speakers and Investors from 5 STATES!!!
EXPLORE AND LEARN ABOUT LOCAL & OUT OF STATE MARKETS
---

Mark McKeller shares how HomeVestors® has purchased over 55,000 houses to become the #1 Home Buyer in America!!
HomeVestors is the "We Buy Ugly Houses" company.  We have bought over 55,000 houses, making us America's #1 Homebuyer.  Mark McKeller has been buying houses with HomeVestors for the past 12 years.  He and HomeVestors are experts on how to get calls and buy houses from motivated sellers that other investors can't find.
We buy properties that are not listed and aren't REO or foreclosures, so there's much less competition.  In addition to buying houses, Mark spends time coaching those new to HomeVestors on how to get the most deals out of their calls.  Mark can tell you how to work with America's #1 Homebuyer to buy more houses, and maybe get some of your own calls from the "hidden city of sellers" only HomeVestors knows how to find.
---

PLUS LEARN THE SECRETS TO HOTEL INVESTING
with Jason Schubert with RICH in Five!!
Our special guest is joining us from Texas.
Come hear Jason Schubert, National Speaker and President of RICH in Five, speak about "The Best Kept Secret in Commercial Real Estate"
It's time to play Monopoly, RICH in Five Style!
Here are the HOW TO'S you don't want to miss:
How to purchase your first hotel using the same strategies you are already using for houses.
Learn how to go through the whole deal process from finding the property to funding the deal.
How to find the best hotel deals that generate not hundreds but thousands of dollars in positive cash flow, month after month, year after year.
How to evaluate your hotel and make sure you have not just a good deal, but a great deal!
How to increase the value and cash flow of your potential cash cow.
How to buy hotels with none of your own money! Yes, it can be done. I do it every day and so will you!!
Exit strategies, management, and retirement planning for long term financial security.
Jason Schubert in a few short years has accomplished what many perceived to be unrealistic. In 2004, Jason was sitting in a cube working 50 hours a week for the computer giant Dell Inc. until one day he got a call that changed his mindset forever. Since then, Jason has taken creative financing and marketing to another level. In his first year while still working a full time job, Jason purchased 18 houses with none of his own money using creative strategies such as subject to's, lease options, and owner financing. Shortly after, Jason left Dell and became a full time real estate investor. He quickly created purchasing and selling systems that have created large amounts of cash flow for both he and his students. In a few short years the results have been astounding! Jason has done it all from purchasing multiple houses a year using subject to's and lease options, to rehabbing 2-4 houses a month. He is a builder, a national real estate speaker, an entrepreneur, a commercial real estate mentor and coach, hotelier, and a master of buying properties with none of your own money and deal structuring. Jason is self-made! He created RICH in Five, a real estate education company focusing on coaching and mentoring students all over the country with an emphasis on acquisition and management of hotels and motels. The RICH in Five coaching program has helped countless students across the country achieve and exceed their financial goals. In the last couple of years, Jason has been dedicating himself to mentoring students from coast to coast with his creative and proven systems. With all of this, Jason still makes it a priority to spend time and enjoy life with his wife of 13 years and their three beautiful children in Austin, Texas.
Come Learn from Charles Tralka
Vice President, Investor Relations for
GCA Equity Partners, LLC
Mr. Tralka is a former high-technology executive, having served in a variety of engineering and marketing management roles during his 23-year career in that industry. While working in high-tech, he began investing in various real estate projects and over the last nineteen years has bought, held and sold multiple investment properties.
During the last few years he began investigating and investing heavily in real estate investment funds focused on the financial aspects of the business in order to continue to grow his own retirement portfolio. He has a passion for helping investors achieve their financial goals through careful selection of the right investments and in particular for helping people optimize returns for their own retirement accounts.
Mr. Tralka is a graduate of the University of California, Davis and holds a degree in electrical engineering from that institution. During his high-tech career he served in various roles at Altera Corporation, Aptix, Inc., QuickLogic Corporation and Xilinx, Inc.

 KATHY FETTKE, CEO & CO-FOUNDER
HOST OF THE REAL WEALTH SHOW
Kathy is an active real estate investor, licensed Realtor, certified coach, and former mortgage broker. She specializes in helping people build multi-million dollar real estate portfolios through through creative finance and planning. With a passion for researching and sharing the most important facts on real estate and economics, Kathy is frequently featured on such media as CNN, CNBC, NPR, CBS MarketWatch and the Wall Street Journal. She also hosts The Real Wealth Show which is a featured podcast on iTunes with listeners in 27 different countries!
---
Sensei Gilliland with Black Belt Investors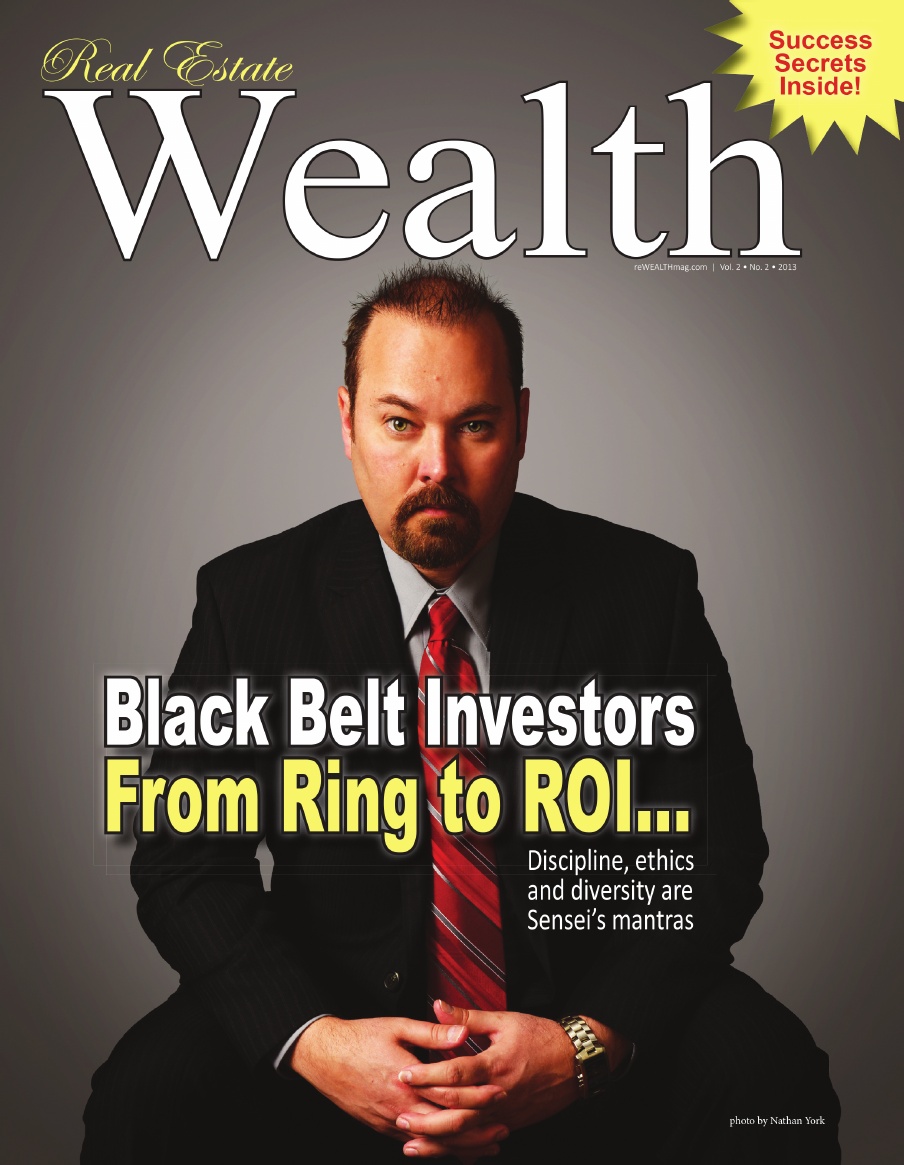 "Sensei" of Black Belt Investors
The founder and CEO of Black Belt Investors began his investing endeavors in 1995.
Since that time, Sensei has created cash through wholesale real estate, obtained wealth through rental properties and continues to teach his methods through workshops, seminars and club meetings helping people to achieve their financial dreams.
Through martial arts Sensei has learned the discipline it takes to channel his energy toward achieving personal goals.
Learn How SENSEI builds WEALTH through wholesaling without using any money or credit and without even taking ownership of the property!
SUNDAY WILL BE DEVOTED
ENTIRELY TO TECHNOLOGY!
Come Learn How the Internet can SKYROCKET Your Business & Success in Real Estate as an Investor and Broker/Agent

Plus, Chris Bowser CEO of Insider Online Secrets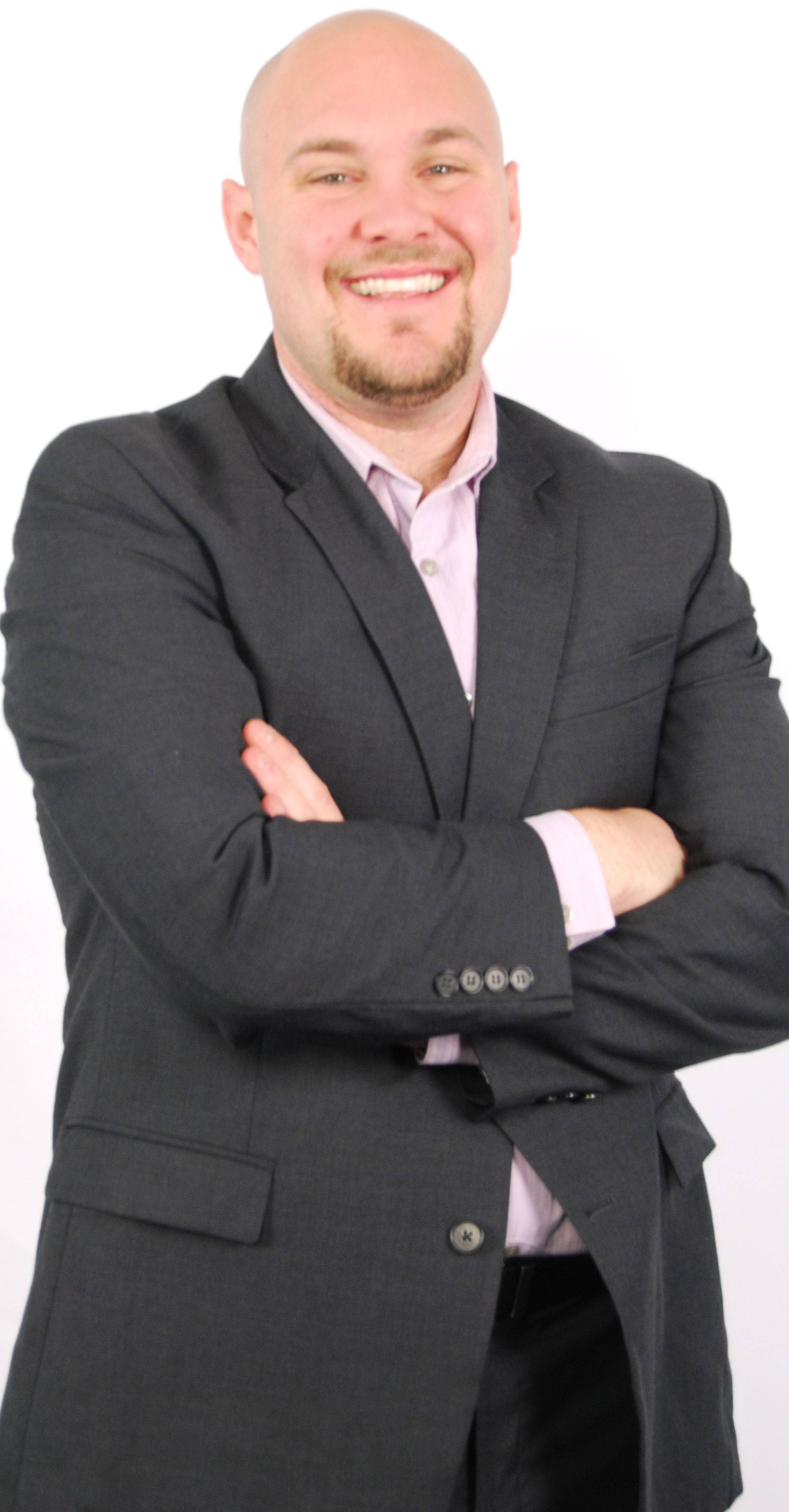 Over the past 10 years Chris Bowser has been making money online. He has bought and sold tens of thousands of products over the internet. Starting 10 years ago selling products on eBay as a hobby, Chris has teamed up with his brother Adam, together they have developed a hand's off system for making money on the Internet. Just 10 years ago, Chris and Adam had no eBay or Internet experience whatsoever. They were introduced to the internet business and started buying and reselling products all over the world.

Before you knew it Chris was selling 30 to 40 products a week bringing in $2,500 per week working part time. From there by utilizing his internet expertise, he expanded to buying and selling products all across the country for resale on eBay. In just 3 ½ years he created a monthly positive cash flow that he had never dreamed possible. Over the last 10 years Chris and his company has sold millions of dollars of products over the internet.

Chris built up listings that would receive over 50,000 unique prospects. Quickly he learned that if he could capture those potential buyers, he could market to them over and over again for similar products. That's when he started taking eBay into his Real Estate business. Chris can show you a hand's off system for flipping properties right on eBay and also how to explode your buyer's list using eBay.
 
Chris has been fortunate to speak and teach his internet wealth systems all over the world. In the past year and half he has spoken in the UK, Ireland, The Netherlands, Singapore, Indonesia, Australia, New Zealand, Hong Kong, Malaysia, Canada & all across the US. He has been featured on stage with the likes of Brian Tracy, Armand Morin, Jack Canfield & Marc Victor Hansen.

Chris has created a system on how to teach new and experienced eBay sellers how to create an internet business by working minimal hours. He has helped countless students create an internet business and exploded their wealth. Weather you have any eBay experience or not; and weather you want to create an eBay business, or just sell all of that stuff that is lying around your house. Chris will show you how there is an endless supply of profit right under your nose. You just need to follow a few easy steps to make them come into your life!

His easy to follow, step by step systems will teach you:

How To Create an additional $4,000 - $5,000 per month working part time on the side and on your own schedule!
How to List eBay auctions that drive tons of motivated buyers to your auctions, to your eBay store and to your website!
What products you can sell on eBay that will generate your biggest profits over and over again!
24 ways to Killer Products to Sell On eBay!
What products sell best on eBay.
How to build an endless buyers list to sell all of your properties to!
How to flip real estate on eBay with ease!
How to capitalize on the biggest cash flow opportunity in the world!
---
PLUS... Learn the SECRETS to LinkedIN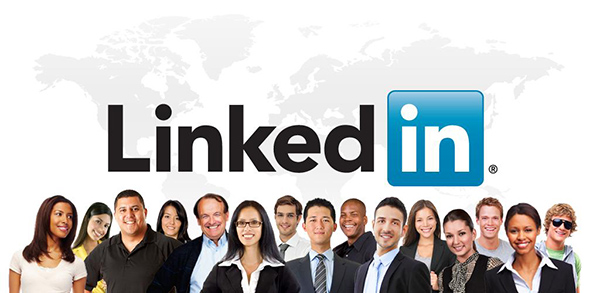 Want to SKYROCKET your Business Connections? Have you heard about LinkedIN but are just not quite sure how to harness it's power?
Come learn how SOCIAL MEDIA can make You Money, Improve Your Business, Find NEW Buyers, Sellers, Investors and MORE....
We will have an Educational Presentation to learn how this San Francisco-based company can help you GROW just like it has helped us grow our magazine, expos, business contacts and Sphere of Influence!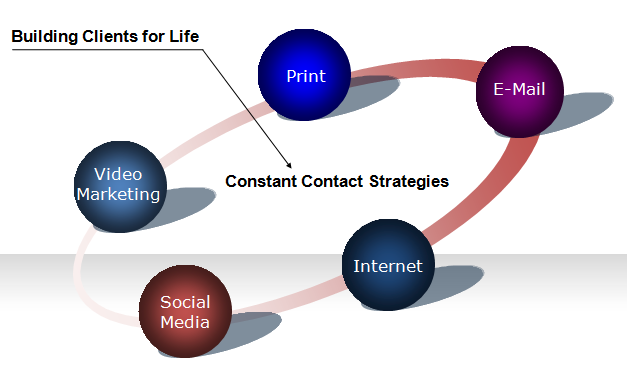 Build Your Brand ~ Build Your Business
Increase Your Presence ♦ Capture More Leads ♦ Cultivate Prospects
♦ Develop Relationships & Close More Business ♦

Let's Face It
Mobile & Social Technologies are Changing the Way
We Communicate & The Way We Do Business…
How we Connect ♦ How We Research ♦ How we Shop & Buy Things....
And, basically how we run our daily lives…

In This Presentation – We will Dive into These Strategies:

The Power of Marketing & Social Technologies
Building Your Brand ~ Creating Your Success Formula
Building Your Contacts ~ Contact Management is a Must
5 Pillars of Marketing ~ M.A.P. – Creating Your Marketing Action Plan
~ Secret to Long Term Profitable Growth

 





This INCREDIBLE FREE CLASS is being taught by Rob T. Bates who started his career in Computer Technology back in the Mid 1980's. Since then, he has been working with computers & Internet Marketing Technologies creating systems to take your business to the next level…
---
 Learn About Our NEW MONTHLY online-only magazine
A Joint Venture with Net Media, LLC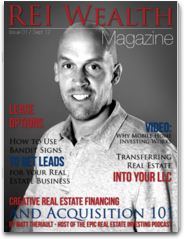 LEARN ABOUT OUR ONLINE-ONLY REI WEALTH MAGAZINE! The newest addiition to our Realty411 media company is here EVERY MONTH giving you the latest news and information in a NEW AGE ERA, learn about this new issue here.
Get a FREE PASS to Read One Edition as a SPECIAL GUEST!

ATTENTION AGENTS/BROKERS: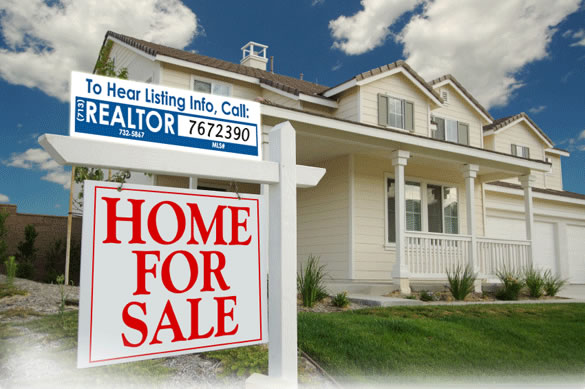 It's time for you to add Creative Real Estate Techniques into your life. We know the average agent does only 4 deals per year.That is just NOT going to cut it, folks!
Don't be an "AVERAGE 4 Deals a Year Agent", it's time to Learn the Skills you NEED in order to set yourself apart and skyrocket your agency business.
Our media company is founded and owned by a Licensed Real Estate Agent of over 10 Years, she is responsible for millions of dollars worth of real estate transactions around the nation ~ Come mingle with Top Producers and learn how to be a Super Star Agent or Broker - It's time to Set Yourself APART.

Don't be AVERAGE OR MEDIOCRE -- Come Learn how to be a LEADER!!!

---
Meet the Publisher of REALTY411 and co-owner of REI WEALTH

Linda Pliagas, Licensed California Agent and National Investor

I love real estate!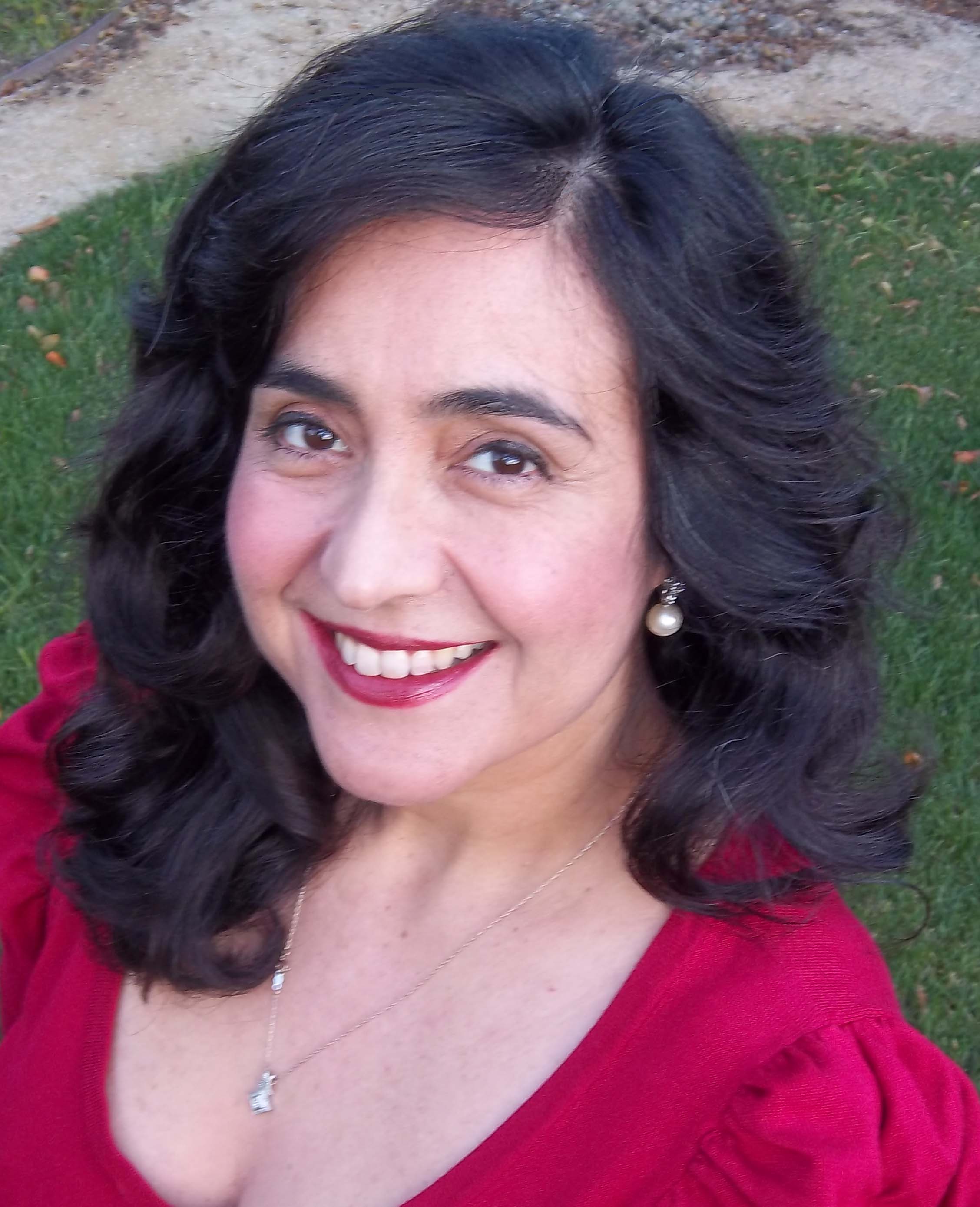 In addition to my career as a real estate investor and publisher, I am also a licensed real estate agent in California and produce free real estate expos around the state and throughout the nation.

Come discover techniques that can help YOU understand real estate and skyrocket your portfolio.

This event will offer information on a variety of niches, plus fantastic networking. Our events are responsible for bringing together the TOP leaders of real estate. Many people often end up doing business with the people they meet at our events around the country.
TRUE STORY: I met my own personal private lender at one of my events in California, he lent me $150K to close my last deal for half a million dollars.
In fact, I have purchased three single family rehab properties in California in the past 18 months totaling $1.5 million, pretty good for someone who put themselves through college by waiting tables - I come from humble beginnings, trust me!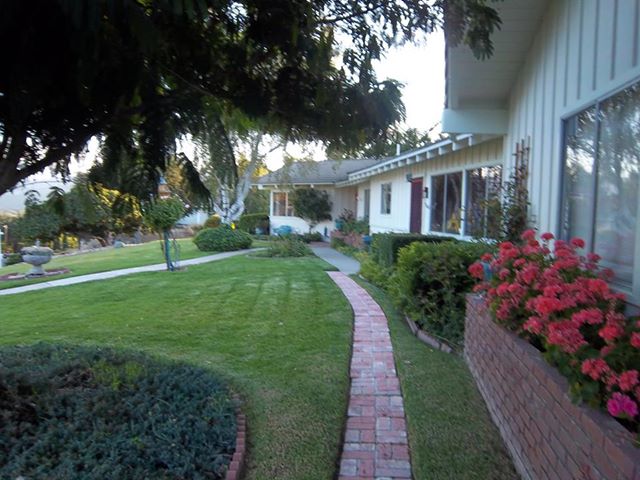 MY LATEST DEAL: Purchased 3/2 property in Santa Ynez Valley for $435K; Trustee sale, we beat 3 other offers, including one priced higher! My husband and I invested $18,000 into the rehab and we just got a BPO (Broker Price Opinion) only 7 months later for $650,000. That's $197K Gross Profit!!**
My favorite part of the deal? I used the same tile man that Oprah Winfrey hires... WOW!!
Our national events have reached thousands of investors around the country and in California. We work with the top REIA and independent real estate clubs around the world. I personally attend many clubs including my local Santa Barbara REIA. I've been landlording for 20 years and I have a wealth of knowledge, so my mission is to help others gain the confidence, information and resources they need to succeed in real estate. I hope you can join us, please come say hello to me!
---
Produced by Realty411-reWEALTH magazine

* Serving Investors Worldwide Since 2007 *

GUESTS RECEIVE OUR NEWEST REALTY411 AND BACK ISSUES TOO
Plus Learn about Your Local REIAs
Mingle with Vendors/Brokers/Wholesalers
& Property Managers From TOP MARKETS!
Also featuring great DEALS in CA
Come Mingle with Local REIAs
Network with Local and Out-of-Town Investors, Area Business Owners & Real Estate Industry Leaders.

Realty411/reWealth magazine are available online on 16 websites & reaches investors, brokers & high-net worth individuals around the U.S. and abroad. Our print magazines can be found in Whole Foods Markets & REIA clubs

Why Attend Our Real Estate Event?
Click Below for the 411 from Kathy Fettke!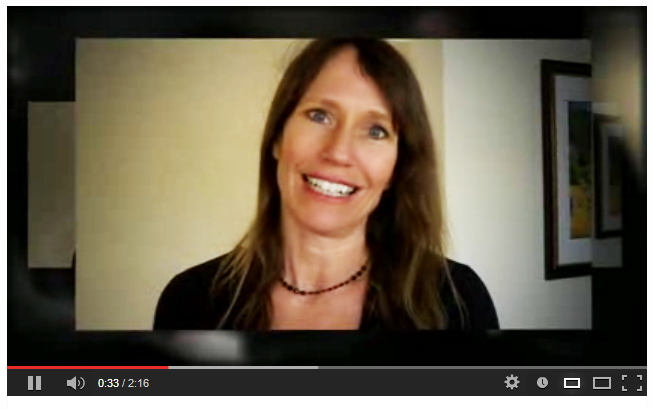 Here is a video from our last event, here's why you should attend.
---
SEE OUR WEBSITE: http://www.Realty411Guide.com
Make your own slideshow at Animoto.
---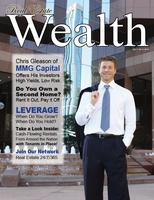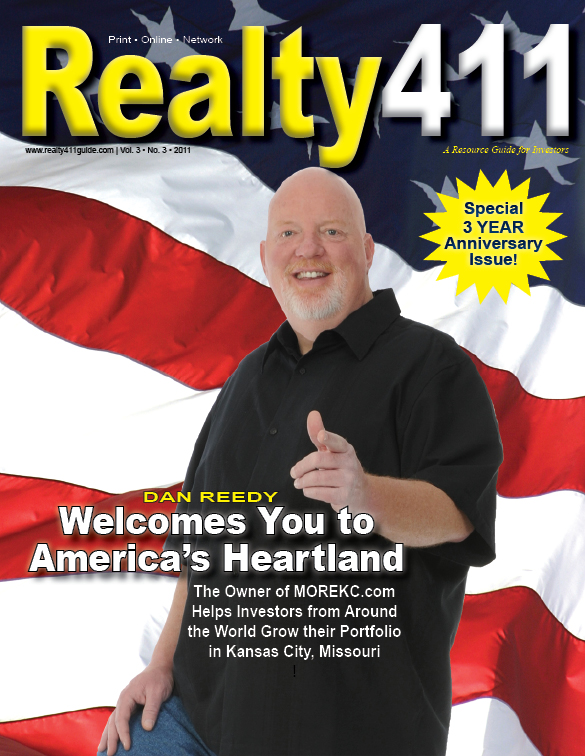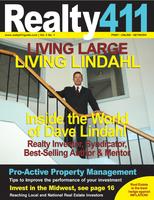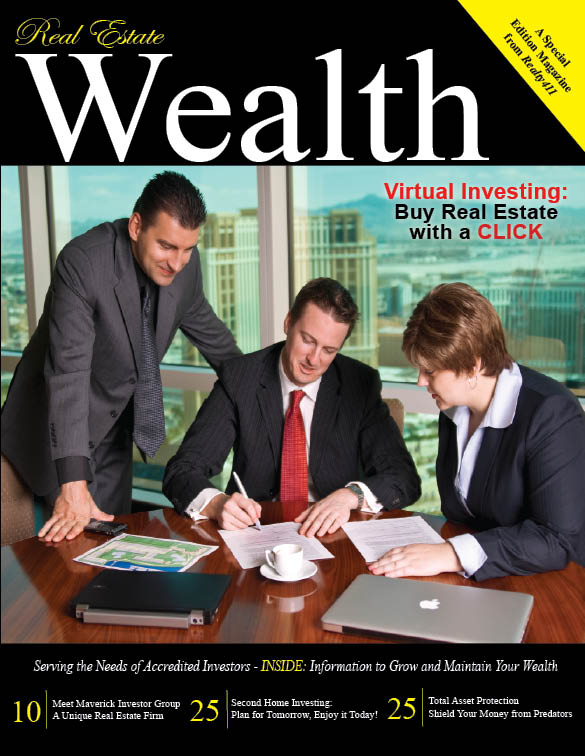 Our free publications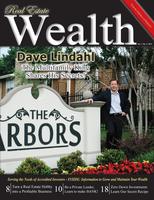 are distributed through real estate clubs, cash flow groups, on newsstands, high-end grocers (such as Whole Foods Markets), libraries, private country clubs and real estate events and expos.
Plus, it is available online for FREE on approximately 16 websites. Currently, the publishers own a real estate portfolio and have owned rentals in five states thus far.
* LIMITED SEATING AVAILABLE! *

*** RSVP NOW ****
Please Get Ticket Above or Call: 310.499.9545
---
Look at our video below to see how great our events are! See you there!
VIEW SCENES FROM OUR LAST EVENT BELOW OR CLICK HERE:

http://animoto.com/play/mabKISzVEEQKn8rbuKEe5Q
Create your own video slideshow at animoto.com.
---
Disclosure and Information - Attention All Attendees:
The events, expos and mixers promoted by Realty411guide.com, reWEALTHmag.com and/or their owners, employees agents and affiliates (collectively "411") are for informational and entertainment purposes ONLY. The information and presentations provided therein do not constitute an offer or solicitation to buy or sell securities or real estate. Please be aware that real estate investing is VERY RISKY. 411 is not responsible for any of the information provided and/or statistical data presented, and 411 does not represent that any information or opinions expressed and data provided reflect the opinions, advice and research of the vendors, speakers, sponsors guests who are in attendance at the events, and do not reflect the opinions, advice or research of 411. By attending 411 events you acknowledge that the investment strategies mentioned may not be suitable for you, that any real estate investment is inherently risky, that all investments are subject to risks which could result in the entire loss of your investment, and that 411 is not responsible for any losses or outcome of any investment made by you from or after 411 events, or as a result of contacts made at these events. You personally are 100% responsible for your due diligence, for all investment information and for all decisions with respect to any potential investment or transaction. 411 does not endorse, and has not performed due diligence on, any of the vendors, speakers, sponsors, companies and guests who appear at our events. The information presented at any 411 event related to any potential real estate investment is general in nature and does not constitute legal, tax or investment advice. 411 strongly recommends that you seek the advice of your trusted attorney, broker, CPA and/or financial adviser before taking action as an investor. To contact us, please call (310) 499-9545.
**These results are not typical and should not be attempted by novice investors.

//
Have questions about SUCCESS Expos - Learn and Network for FREE, It's On Us! Join Us -- Change Your Life.?
Contact Realty411 Magazine
When & Where

DoubleTree by Hilton Hotel
2050 Gateway Place
San Jose, CA 95110


Saturday, August 24, 2013 at 9:00 AM - Sunday, August 25, 2013 at 3:00 PM (PDT)
Add to my calendar
Organizer
* Event Organized by Realty411 Magazine*
Based in Santa Barbara County, Calif., Realty411.com publishes online and print magazines, e-newsletters, produces expos, and mixers around the United States. Their mission to educate and empower everyone from all walks of life to invest in real estate.
The media/marketing company is owned by a real estate investor and licensed California real estate sales agent. Realty411 currently reaches more personal investors around the nation with their in-house expos and events than any other realty investor publication in the world. Many expos are also charity events where awareness and donations are raised for numerous worthwhile organizations, which focus on children, assisting the homeless, victims of domestic violence, and animal welfare.
For information, call: 805.693.1497 or visit http://Realty411.com or
Our new expo website: http://Realty411expo.com
To contact us directly, call: 805.693.1497 or info@realty411.com
Save