Description
NEW ENGLAND HEALTHCARE EXECUTIVE MEETING
APRIL 4, 2016, 7:30AM TO 10:00AM
Communication, Collaboration, Engagement:
Succeeding in the New Healthcare Era
LOCATION: Constant Contact, 1601 Trapelo Rd, Waltham, MA
Directions and parking information located at: https://goo.gl/maps/WLRSf
Program Description:
This interactive panel discussion will clarify the mystique and the misconceptions about the much hyped Patient Engagement phenomenon. It will address the issue of how we involve all stakeholders in redefining and understanding the new vision of a patient-driven, evidence based collaborative approach to care, where patients, clinicians, payers, technologists, business leaders, caretakers and others align to achieve lower costs and better outcomes.
Program Moderator:
Nancy B. Finn, M.Ed., Healthcare Journalist
Panelists:
Kathleen Aller, Director HealthShare Business Development, InterSystems Corporation
Melinda Karp, Senior Director, Member Experience Innovations, Blue Cross Blue Shield of Massachusetts
Barbra Rabson, President and CEO at Massachusetts Health Quality Partners
Chris Storer, Chief Marketing Officer, Twine Health, Inc.
Learning Objectives:
At the conclusion of this program, you will understand
How engagement is redefining health care

The evidence of patient engagement clinical effectiveness

How your organization should adapt to this new era in health care

What is happening nationally and in Massachusetts and how it affects you
Who should attend:
CEOs, CMOs, CTOs, clinicians, payers, entrepreneurs, technologists and business experts seeking understanding and opportunities for new business and entrepreneurial ventures, as well as how existing businesses can flourish in this new era of opportunity.
Biographies
Kathleen Aller, Director, HealthShare Business Development, InterSystems Corporation
Kathleen directs the business development, product positioning, and global product marketing for the InterSystems HealthShare informatics platform. She has over 30 years' experience in healthcare and technology, with expertise in patient engagement, enterprise intelligence, electronic health records, information sharing, and quality and performance measurement. Previously she worked more than 20 years with McKesson Provider Technologies. She holds a B.A. in English from Dartmouth and an MBA from University of Massachusetts at Amherst, Isenberg School of Management.
Melinda Karp, Senior Director, Member Experience Innovations, Blue Cross Blue Shield of Massachusetts
Melinda is senior director of member experience innovation at Blue Cross Blue Shield of Massachusetts where she is responsible for market-facing strategy development and implementation of BCBSMA performance measurement programs. Ms. Karp and her team are working to develop and implement a comprehensive, strategic and market-leading approach to member engagement that leverages data and information technology to meet BCBSMA members' needs, inform their health care decision and improve their health care experience. Ms. Karp has over 20 years of experience in directing health care quality improvement and performance measurement activities in both applied and research settings. She has been engaged in numerous national activities and has served on several national advisory boards focused on measuring and reporting patient care experiences and improving the patient-centered delivery of care. Ms. Karp earned a Master of Business Administration degree in Health Care Management from Boston University and a Bachelor of Arts degree in Psychology from Duke University.
Barbra Rabson, President and CEO at Massachusetts Health Quality Partners
Barbra is president and CEO of the Massachusetts Health Quality Partners, a nationally recognized collaborative of health care providers, plans, consumers, government agencies, academics and purchasers working together to promote measureable improvement in the quality of health care services in Massachusetts. Under Ms. Rabson's leadership since 1998, MHQP has become one of the most trusted names in performance measurement and public reporting of health care information in Massachusetts and in the nation. She has led MHQP to issue three first-in-the- nation statewide public releases of hospital and physician performance information, including the first in the nation collaboration with Consumer Reports to jointly release performance results on MA primary care physicians on a statewide patient experience survey. Barbra is a founding member and past board chair of the Network for Regional Healthcare Improvement, a national network of regional health improvement collaboratives. She served on the advisory committee reviewing the impact of Chapter 224, Massachusetts' cost containment legislation. Barbra received a Masters in Public Health from Yale University and her undergraduate degree from Brandeis University.
Chris Storer, Chief Marketing Officer, Twine Health, Inc.
Chris Storer is Chief Marketing Officer of Twine Health, leading the company's launch and go-to-market efforts. He is a seasoned healthcare IT marketing executive, having spent seven years at Boston-based telehealth leader, American Well, responsible for helping to build, define and legitimize the telehealth industry from its earliest days, to its explosive growth in recent years. Prior to American Well, Chris was an advertising and public relations executive, working with healthcare and medical device companies, including UnitedHealthcare, HealthNet, Pfizer and GlaxoSmithKline. Chris received his BA from the University of Connecticut in Communications Sciences.
Nancy B. Finn, M.Ed.
Nancy B. Finn, M.Ed, is a health care journalist, thought leader and patient advocate focusing on patient empowerment and engagement with the deployment of digital communication technology. Nancy is the author of e-Patients Live Longer, the Complete Guide to Managing Health Care Using Technology, published by iUniverse, and Digital Communications in Medical Practice published by Springer. She blogs for e-patients.net published by the Society for Participatory Medicine; and writes the blog HealthCare Basics. Nancy speaks internationally on behalf of the United Nations Global Alliance for Women's Health. Nancy is a member of the Mount Auburn Hospital Board of Overseers and the patient advocate on its Safety and Quality Committee. Nancy is also the consumer advocate and board member of the Beth Israel Deaconess Medical Center Board and a member of the boards of both the Society for Participatory Medicine and Massachusetts Health Quality Partners.
Sponsorship kindly provided by:
Platinum Sponsor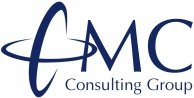 Silver Sponsors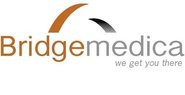 Venue Host

Promotion