Subversive and Revolutionary: Women, Museums, and Social Change
Event Information
Location
Battelle-Tomkins Atrium
American University
Washington, DC 20016
Description
Director of the National Museum of Women in the Arts (NMWA) in Washington, D.C., Susan Fisher Sterling has built her career and the stature of the museum around the message of equity for women through the example of excellence in the arts. When she signed on as associate curator of the new museum in 1988, she had just graduated from Princeton University with an M.A./Ph.D. in art history, specializing in modern and contemporary art.
As the museum's associate curator, curator of modern and contemporary art, and then chief curator/deputy director, she organized and oversaw exhibitions and publications on a wide range of contemporary women artists and topics for the museum for over 20 years. Her last project as deputy director/chief curator was the creation of the New York Avenue Sculpture Project (2010),
a public-private partnership featuring changing installations of monumental public art by contemporary women in the heart of Washington, D.C.
Sterling assumed the directorship of the museum in 2008, and during her nine-year tenure the museum has flourished. In 2012-13, NMWA marked its 25th anniversary with major celebrations and the completion of its $50 million Legacy of Women in the Arts Endowment. Under Sterling's leadership, the museum has received the highest Charity Navigator rating of 4 stars for sound fiscal and programmatic management. Currently, Sterling is focused on a new programmatic initiative, Women, Arts, and Social Change, and planning for the museum's 30thanniversary in 2017-18.
Among Sterling's honors are National Orders of Merit from Brazil and Norway, the President's Award of the Women's Caucus for Art, and in 2011, she was recognized as one of ArtTable's 30 most influential professional women in the visual arts. She is a member of the Association of Art Museum Directors and the International Women's Forum, and was recently a presenter at the World Economic Forum's New Champions meeting in China on The Art of Change.
Photo Credit: Michele Mattei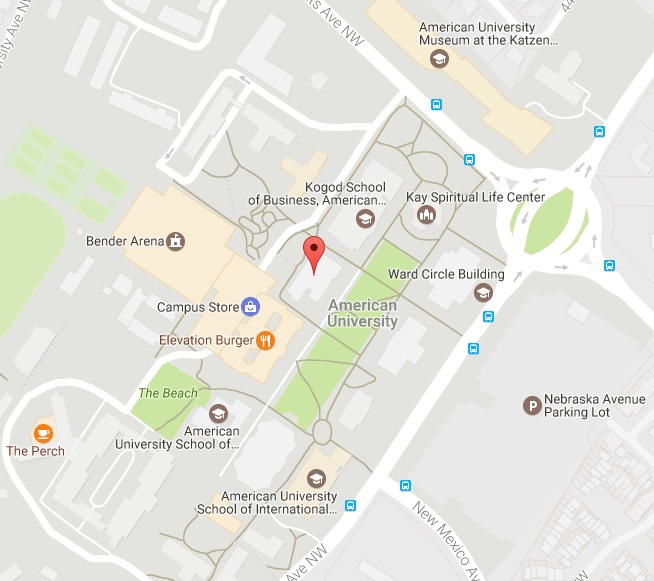 Date and Time
Location
Battelle-Tomkins Atrium
American University
Washington, DC 20016