Description
Black Oak Casino Resort welcomes Sublime with Rome and special guest Common Kings to the 2019 Black Oak Concert Series on Thursday, June 20th at the Westside Pavilion in Tuolumne, CA. Tickets go on sale starting Friday, February 8, 2019 at 10 AM PST.
Ticket prices start at $38.50 for general admission lawn or standing room and up to $228.50 for VIP seating. The VIP experience will include a private guest entrance with reserved parking, premium reserved seat, an exclusive cash bar with select pours, lounge seating and shade and executive restrooms.
This event is an all-ages show. However, children age three or older will require a ticket. Tickets of all types are available for persons with disabilities. Please reach out for any special needs or request for assistance. You may email the box office directly at tickets@luckyshoeproductions.com.
This event is rain or shine. Please check your tickets; all sales are final. Seat upgrades are subject to availability.
Beverages including beer and wine as well as casual food options will be available at the Westside Pavilion to purchase with cash. ATM's are located within the venue. Please, no outside food or drinks.
All purchasers and attendees agree to comply with the rules as posted at venue entrances.
Parking is free of charge at the Westside Pavilion or at the Black Oak Casino Resort with free shuttle service.
Once you complete your purchase, you will receive an order confirmation email from Eventbrite on behalf of Black Oak Casino Resort. If you do not see your order confirmation in your inbox, make sure to check your junk/spam folder. If you still do not see your order confirmation, click here to access the Eventbrite help center.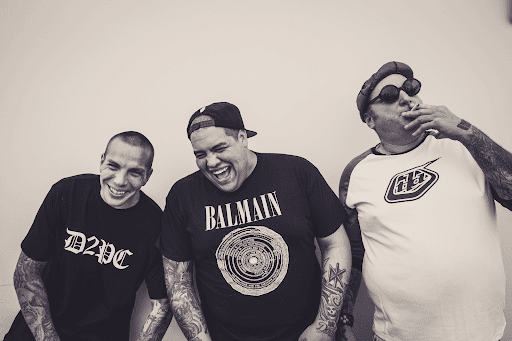 The wait is over! Sublime With Rome returns with new music in 2019 to complement their first two album releases, Sirens, the 2015 effervescent follow up to the band's 2011 debut release Yours Truly. "Spiderweb" and "Wicked Heart" are the latest singles off their yet untitled upcoming album to come out around June 2019.
"We had more time, we know each other better now, and we're even better musicians," said Rome Ramirez, who was just 20-years-old when he embarked on this journey.
With Sublime bassist and co-founder Eric Wilson anchoring the group, Sublime With Rome are armed with a new album that makes a real statement... their statement. Produced by Rob Cavallo, who has worked with Green Day, My Chemical Romance, Linkin Park and many more, the latest release is an expression of three musicians who truly get each other and who communicate seamlessly through their instruments.
The luxury of time had a huge impact on their approach to this all-important release, especially since the band went into the studio without any demos or songs ready to go! That might sound terrifying to some musicians, but Sublime With Rome were invigorated by the situation.
And while Ramirez pays the utmost respect to the original Sublime entity, since, as he admitted in the past, they were the first band that made him want to make, as opposed to just listen to, music, he knows Sublime With Rome are worthy of fan's undivided attention. "This summer, I want fans to say, 'I went to see Sublime With Rome and the new music is sick as ****. We can do that by continuing to make better and better records," he said.
Ramirez even stated that he isn't so much interested in the endgame or results as much as he is interested in writing music that is honest. And it's Wilson who summed up how their new music is such an important record for the band. "I'm able to play music for the love of music, just like I did back then. I am so fortunate to still be able to do it," he said.