Description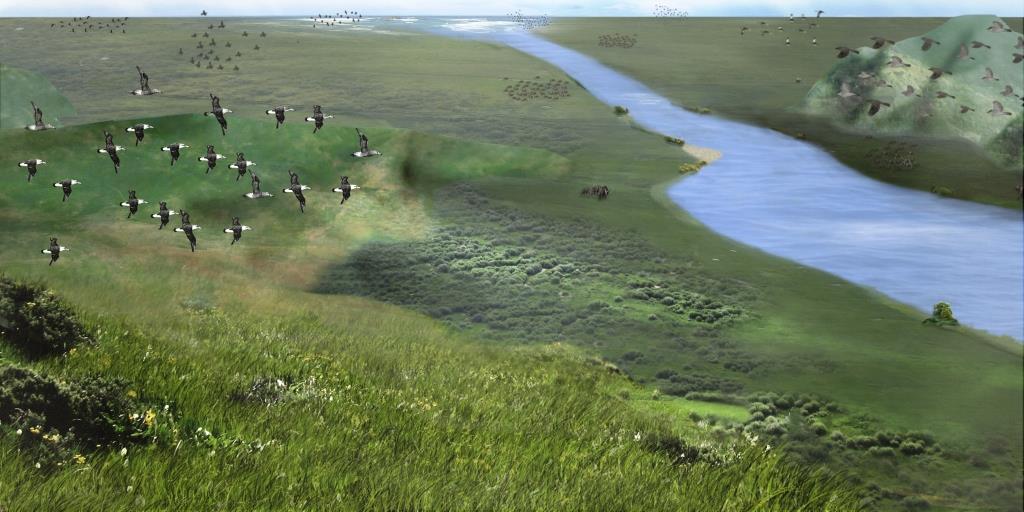 To close our Pan Pacific International Expositon (PPIE) programming, we present an interactive program at the Palace of Fine Arts. Come meet the staff of Subframe, an audio storytelling project, and listen to their audio stories connected to the history of the PPIE, specifically their final episode titled, "The Past is Prologue." This program is at your own pace and not a sit down event.
For the final episode of the season, Subframe collaborated with Shiftworks to create "The Past is Prologue," an investigation of the PPIE site through the lens of long-term change. The episode explores how the site we currently call the Marina has changed over the millennia. Combining images, historical timelines and artistic renderings of times past, Shiftworks investigates how the site has physically changed and tracks the forces that enacted those changes. Understanding how the area went from hillside to wetland to the site of the PPIE, from thriving urban area to disaster zone following the Loma Prieta earthquake, helps us appreciate that no matter how much the ground beneath our feet feels solid, the world we live in is always shifting into something new.
More about Subframe: This year, Subframe partnered with the California Historical Society to produce an audio series exploring the Panama-Pacific International Exposition. The outcome is series of episodes taking listeners back in time 100 years to investigate the cultural contexts that gave birth to the 1915 World's Fair. To do so, Subframe re-creates The Jewel City in the minds of listeners, utilizing the research of historians, artists and scientists. The exploration looks at gender roles, American imperialism, racial strife and the landscape itself through the lens of movies and literature.
They will be located inside our exhibition, City Rising, at a listening station by the video, Dream City.
Image: PPIE site as it looked from an aerial perspective during the end of the last ice age, around 13000 BCE.
Organizer of Subframe Listening Event: Past is Prologue
Our mission is to inspire and empower Californians to make the past a meaningful part of their contemporary lives.
The California Historical Society holds one of the richest collections of primary and secondary materials in the state on the social, cultural, economic, and political development of California.
The Gallery provides public access to the collection through changing exhibitions, Tuesday through Sunday, 11:00 to 5:00 p.m.
The North Baker Research Library provides public access to the collection, Wednesday through Friday, 1:00 to 5:00 p.m.