About this Event
Join Mike Pesca host of the Slate podcast "The Gist" as he invites experts from the fields of sports, science, music, movies, economics and politics on stage for a discussion-and a challenge. Select audience members will have a chance to face off in a battle of trivia. Cash and prizes* will be on offer to anyone who can out-duel the esteemed guests in their areas of expertise. This game show is in the spirit of the old series show "Beat the Geek" ; only our guests are learned gurus, not geeks. Except for the ones who are geeks.
Lineup
David Gura - MSNBC
Adam Davidson - New Yorker
Dana Stevens - Slate movie critic
Brooke Gladstone - On the Media
Jody Avirgan - Five Thirty Eight
Chris Molanphy - Hit Parade podcast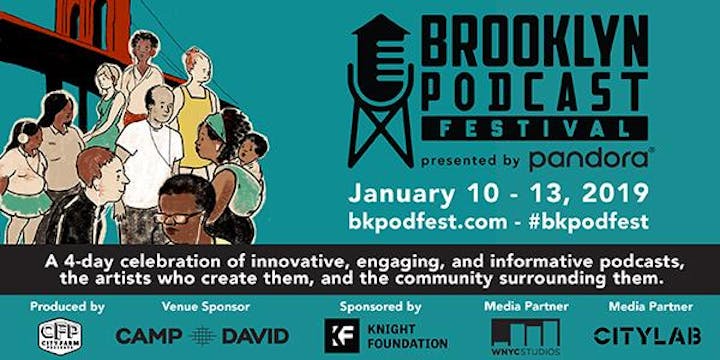 About the Brooklyn Podcast Festival
The Brooklyn Podcast Festival is presented by Pandora. WNYC Studios is a media partner of the Brooklyn Podcast Festival.
Launched in 2017, the Brooklyn Podcast Festival is a celebration of innovative, engaging, and informative podcasts of all genres, the artists who create them, and the community surrounding them. The Festival gives audiences the opportunity to see their favorite podcasts live and a chance to discover new and up and coming shows.