Subculture Presents: VCTRE, Deez, My2dadz & Electrya at UFF in Portland
Subculture presents: VCTRE, Deez, My2dadz and Electrya w/VJ: Veggie Tempura! Full Hennessey system for this event! Tiers: 15/20/25 @doors.
About this event
Sub•cul•ture is proud to bring you the first in a series of events featuring national talent at UFF in Portland Maine!!
The lineup:
Vctre
Deez
My2Dadz (Michael Savant b2b Daze Inn)
Electrya
This one will feature a full Hennessey Sound Design sysem and stunning visuals courtesy of:
Veggie Tempura
Doors: 8 Age: 21+
Ticketing Tiers will be: 15/20 and 25 at the door so act fast!!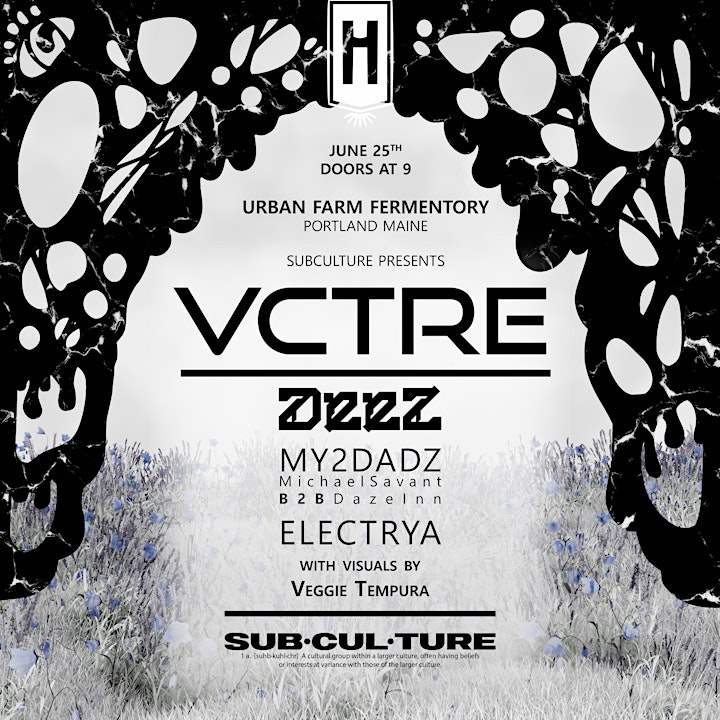 Organizer of Subculture Presents: VCTRE, Deez, My2dadz & Electrya at UFF in Portland