SU2C Flashmob 2014

Saturday, November 8, 2014 from 5:00 PM to 6:00 PM (EST)
Event Details
Have you always wanted to be in a Flash Mob? Well, now is your chance to support
Stand Up To Cancer and join the MOB!
Watch the video from last year's flashmob. We had over 100 people participate in this amazing event and raised over $2,000 for SU2C: http://www.youtube.com/watch?v=Cjgvf-Gz1tY
NY DanceSport in New City, NY and the Fieldstone Middle School Dancing With The Teachers team are organizing the 2nd Annual SU2C FLASH MOB in Rockland County, NY on
Saturday, November 8th @ 5:00 PM
**Check-In for participants will be @ 3:00 PM
1) In order to find out the location, you will need to complete the online registration through Eventbrite.
Enter your information below. No prior dance experience is necessary-ALL LEVELS ARE WELCOME!
2) A $12.00 participation fee is required (plus site fees) 100% of the participation fee will be donated directly to Stand Up To Cancer. **Kids under 12 years old will be allowed to participate with pre-approval from the event organizers. Parents/ guardians must accompany children uder 12 to all rehearsals and participate in the flashmob alongside them and sign permission slip **Students 12 years or older may particpate on their own, but will be required to have parents/guardians sign a permission slip.
3) After you complete your registration, you will receive a confirmation e-mail immediately. A link to the choregraphed dance tutorial will be e-mailed to you AFTER you register for you practice with at home.
In addition to practicing with the video, there will be three rehearsals
@NY DanceSport in New City:
Sunday, October 12th @3:00 PM
Sunday, October 26th @ 3:00 PM
Sunday, November 2nd @3:00 PM
Stand Up To Cancer is a non-profit organization that uses 100% of donations to fund and develop cutting edge cancer research and treatments for patients.
THIS IS GOING TO BE A DAY TO REMEMBER, SO JOIN US IN OUR DANCE AS WE STAND UP TO CANCER!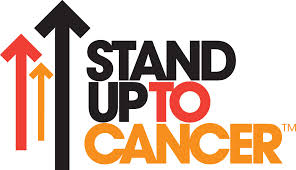 When & Where

TBA- Secret Location in Rockland County, NY
Rehearsals will take place @ NY DanceSport
61 South Main Street
New City, NY 10956


Saturday, November 8, 2014 from 5:00 PM to 6:00 PM (EST)
Add to my calendar
Organizer
Dancing With The Teachers: Dancing With The Teachers is a community organization made up of teachers, school faculty, students, and community members whose goal is to raise funds for Stand Up To Cancer and make a difference in the world. Dancing With The Teachers was originally a fundraising event at Fieldstone Middle School and was  modeled after ABC's Dancing with the Stars. Fieldstone Teachers and Faculty members were paired with professional dancers from NY DanceSport in New City and competed in an annual competitionin front of a live audience.  Dancing With The Teachers is committed to organizing other fundraising events, like this flashmob to donate to cancer research.  Feel free to contact us by e-mail at dwttsu2c@gmail.com. Follow us on Instagram/Twitter @DWTTSU2C and on Facebook- Dancing With The Teachers. We are on a crusade to fight cancer and find a cure. Will you stand up with us?