Description
[STYLE WARS]
Long, long ago in a photo shoot far, far away STYLE:Wars gives talented stylists from across the Chicagoland area an opportunity to show up and show out their fiercest skills on a battle stage unlike any other!
Join in and witness the First Annual STYLE:Wars Runway competition. Your tickets will also contribute to an amazing cause called My Favorite Outfit.***
Watch as some of the mid-west's best fashion stylists battle it out to be crowned the first ever STYLE:Wars Fashion Champion. The show will feature local wardrobe warlocks who each think that their styles are tops in terms of ALLURE, ACCESORIZATION, and COHESION. Each look will be scouted out with an imperial eye while being sent to march down the runway as mighty industry professionals decide who shall be the one look to rule them all! Arrive at 7pm to enjoy drinks, networking and a little shopping from special vendors before the show!
$29 Pre-Sale Ticket Includes:
Entry to STYLE:Wars 2017
-2 Free Drink Tickets!
$32.50 Ticket Includes:
-Entry to STYLE:Wars 2017
-1 Free Drink Ticket!
$40 VIP Ticket Includes:
-Entry to STYLE:Wars 2017
-3 Free Drink Tickets!
-VIP Seating/Light Bites
***SEATING IS LIMITED AND FIRST COME FIRST SERVE! COME EARLY TO CLAIM YOURS!
---
The Fashion Champion who wins STYLE:Wars 2017 will be awarded with multiple prizes including:
Spending Cash at an Online Luxury consignment
Closet Edit Consultation
Free Business Fashion Consultation from professional consultant
Photoshoot with Rapidly Emerging Professional Fashion Photographer
and much more!
STYLE:Wars 2017 shall ceremoniously commence at the historic Instituto Cervantes at 7:00pm. Drinks will be served 15-30 minutes prior to the start of show.
May the STYLE be with you! This is a fashion show so come prepared to slay!
---
We are excited to announce that singer/songwriter ISAIAH GRASS will be performing live to kick off the show!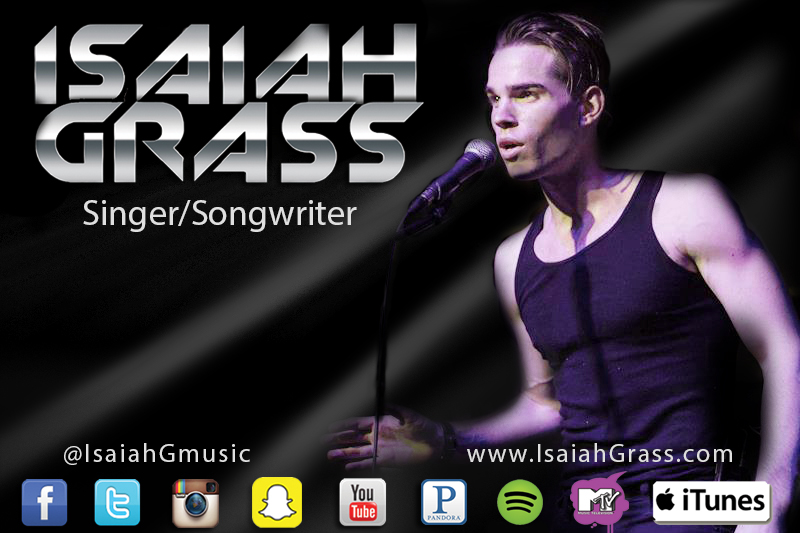 ---
***A portion of the ticket sales will support an excellent organization called My Favorite Outfit. This organizaton helps build confidence in young girls through self-esteem building and personal style development.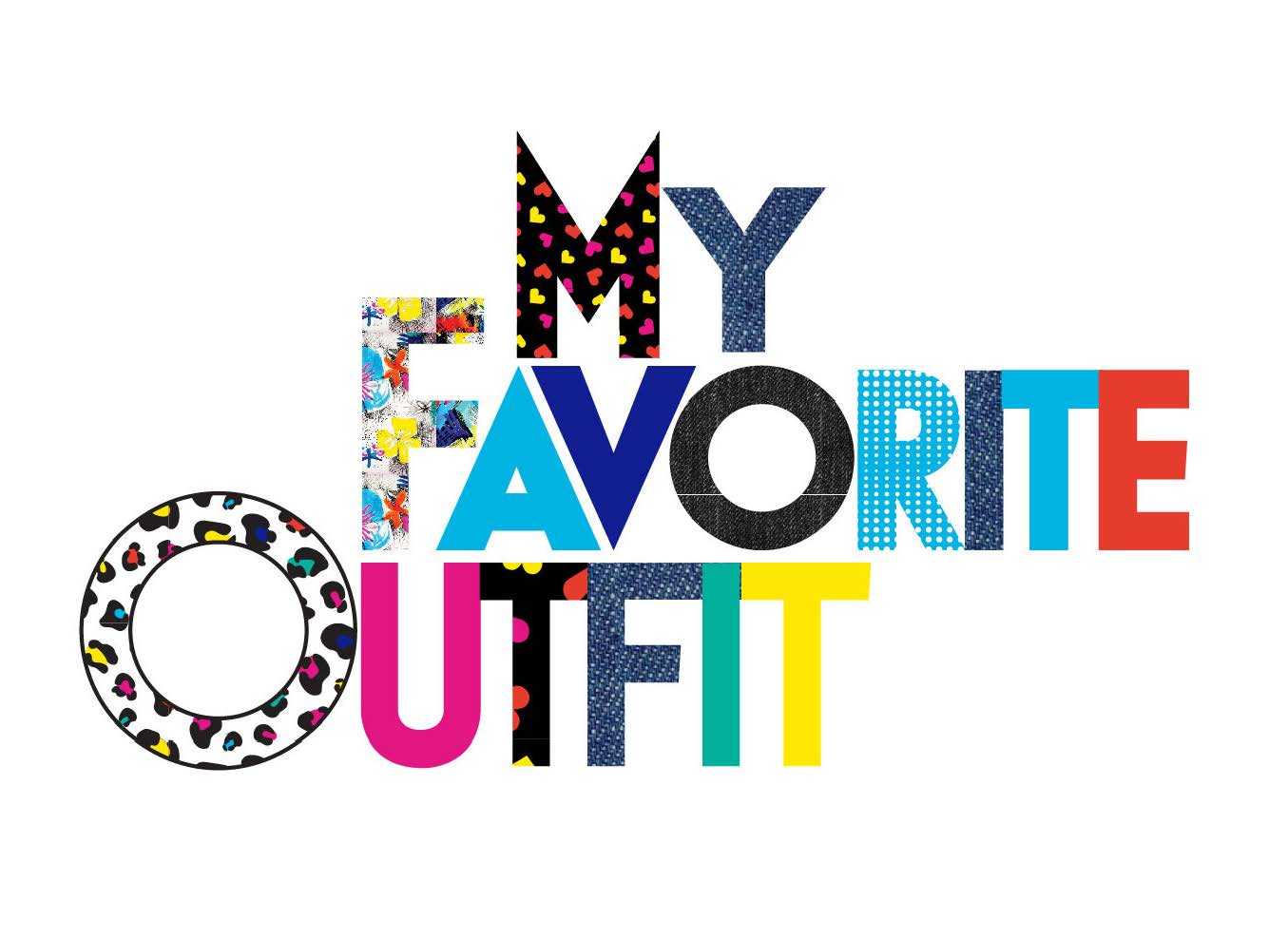 More Information about this organization:
My Favorite Outfit
believes that fashion can change lives.
They use fashion to empower at-risk youth during crucial life stages to help them to succeed in middle and high school, college, and beyond. Through popup workshops and Fashion 101 courses, they
e
ducate students on the importance of self-esteem through personal style. Through this organization they also provide team building skills and teach about the fashion industry and career readiness skills. My Favorite Outfit is currently partnered with 27 different Chicago area schools and every month reaches 92 at-risk students, with 580 donated articles of clothing, with the help of 15 volunteers.
---
DRESSCODE: Red Carpet-Chic, Fashion-forward, dress to impress because Paparazzi will be present! NO excessively baggy clothing, athletic sneakers or baseball caps. No children allowed.
---
FAQs
Logistically, how will this event work?
It's simple. The stylists will present their looks on their chosen models behind the scenes. The models will then be sent out to walk the runway. Upon completion of each stylist's set of looks, they will be judged. At the end of the show, the winner will be revealed. The stylists are to provide their own models and their own looks. The goal of this event is to really feature our local stylists in their best light (whatever you choose that to be).
Who is on the judging panel?
There are 3 judges on the panel. The panel of judges include Judy Lockhart of Chanel, Katie Schuppler (a professional stylist) and Elda Rosa (a fashion designer).
When are you holding the event?
The event will be held on March 31, at 7:30pm at The Instituto Cervantes.
Is there parking for this event?
Parking is directly next to the Institute. 12 hour parking is $12 or street parking may be available. The Institute is also in close proximity to the RedLine Grand stop.
Are refreshments being served?
Yes, we will have alcoholic beverages available while supplies last.
Do you have categories?
Yes, there are two main categories, which gives the stylists range to create themes as he or she pleases. The categories are: Budget on a Dime ($500 budget or Less) and Freelance (which basically means anything goes in regards to designers, budgets, etc.). To be fair, the goal is to have the stylists compete only within their chosen category. For instance if one stylist is styling with all high-fashion goods (i.e., Gucci, Dolce & Gabbana, etc.), they will not be competing against a stylist who uses vintage and or lesser brands (i.e. Forever 21, H&M). If by chance we do not evenly fill each category, the stylists may have to compete regardless of chosen category.
How many looks are you asking stylists to put together?
We are asking each stylist to provide a minimum of 5 looks and a maximum of 8.
Is the runway geared for only adult female or also adult male?
The runway is geared toward no sex in particular. It is up to the stylist if they choose male or female models or both! Even children can walk the runway if the stylists are working with them.
How many stylists will there be for this event?
Stylist count is dependent on how many register for this event. The maximum amount of stylists will be ideally 8-10.
Can I buy tickets at the door?
Yes, cash only if purchasing tickets at the door but only a limited amount of tickets will be available.
---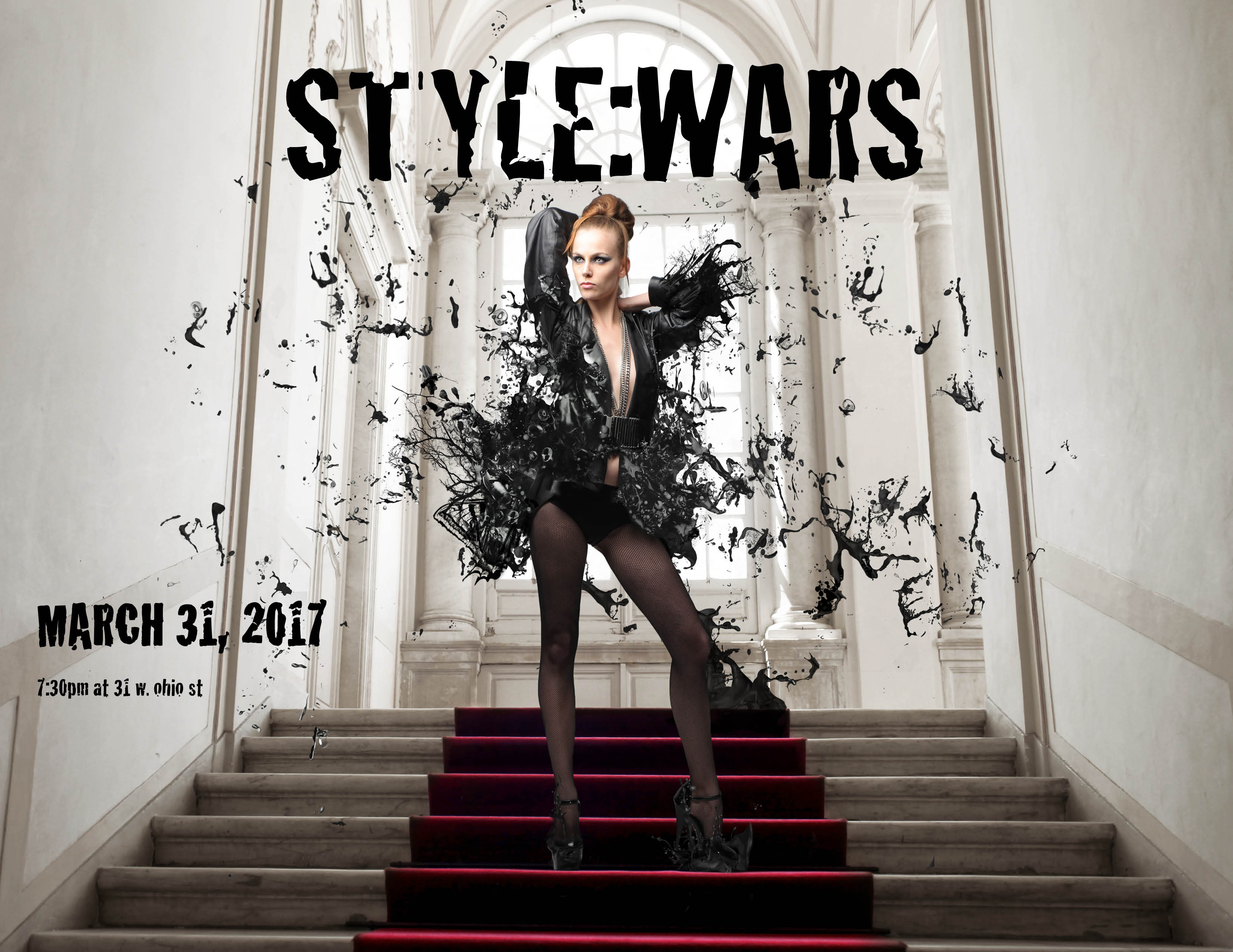 If you're a wardrobe stylist, STYLE:Wars is the perfect platform to show local and industry professionals (PR personnel, store owners, designers and more) your creative capabilities!
The goal of STYLE:Wars is to showcase the talents of our amazing Chicago stylists. You as the stylist can showcase up to 5 looks and will need to provide your own models and clothing for this event. Professional models are not required. Your models will walk the runway in your selected styles. A panel of judges (industry professionals) will select the best look(s) in which the winning designer(s) may win a prize!! And best of all will win the title of "Stylist of the Year!"
There will be two themes for this competition: Budget on a Dime ($500 or less for each look) and Anything Goes (Skies the limit with styles, budget, etc.) As a stylist, you decide which bracket you prefer and you don't have to be locked in until closer to the event date.
*Registration fee is non-refundable.
Search "Style Wars Registration" on eventbrite.com to apply
---


Are you a Vendor?
Search "Style Wars Vendor" to participate.