STYLETAINMENT PRESENTS, "The Show A, Cancer Survivor's Story!"
About this Event
In Honor of Breast Cancer Awareness Month, please join us for an evening of bliss and enchantment as STYLETAINMENT Presents, "The Show, A Cancer Survivor's Story!"
For all VIP ticket holders, the VIP reception begins promptly at 2:30PM. VIP and General Admission seating will begin at sharply at 3:30PM. Showtime is 4PM.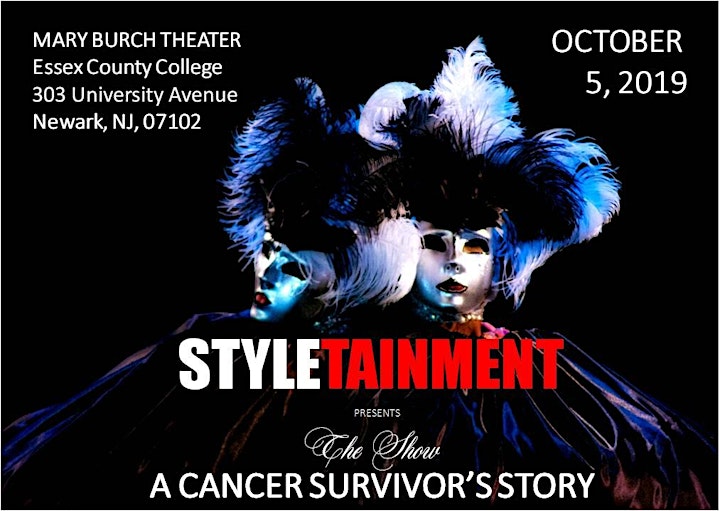 Is Paris too far to travel to attend the latest most extravagant theatrical production on the planet? Well have no fear, we are bringing it right to Newark, NJ. This riveting production is a totally new innovative concept in storytelling. It is a story that weaves through a young woman's difficult, yet triumphant journey. It embraces multiple aspects of artistic expressions, music, fashion, art, and dance.
This is a poetic narration expressed through movement, involving rare tapestry, exotic beauty, timeless style, dream like fantasy, mystery, seduction, and heart pounding creative energy. It simply brings the audience to their feet.
This story is about faith, perseverance, self-determination, and a little girl who dared to dream and held on to her dreams regardless of all obstacles endured...NEVER give up on you!