Description

---
Join North Dakota Women's Network for the Styled By A Child™ Fashion Show, a fashion show featuring the creativity and trends of young people. Join us to applaud the participants' best styles from the week representing lots of teams. Doors open at 10:00 am for the 10:30 am show. Participants look forward to having a blast while raising funds for a great cause: empowering women and girls.

Styled By A Child™ is an innovative and engaging fundraiser for the North Dakota Women's Network. Teams of one adult and one youth set a goal of raising $500 from friends and family for 5 days of styling. During the week of September 19-24, adults hand over all styling decisions to a young person in their life. Each day the adult wears the styles chosen by their child EVERYWHERE.
Styled by a ChildTM Daily Challenges Each day of the Styled By A Child week holds special meaning:
Monday 9/19 - Education & Training for Women
Tuesday 9/20- Health & Safety for Women
Wednesday 9/21- Paid Family Leave
Thursday 9/22- Civil Rights
Friday 9/23- Pay Equity & Economic Security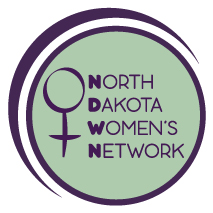 Styled By A Child™ Fashion Show Sponsors:
CHECK BACK FOR A GROWING LIST OF SPONSORS!