STYLE THEORY TOUR Hosted By Tameka Raymond
When and where
Location
WestHouse Hotel 201 W 55th Street New York, New York 10019
Refund Policy
Contact the organizer to request a refund.
Description
STYLE THEORY Dates and Cities:
January 17: Atlanta, GA - Hyatt Midtown Atlanta
January 24: Charleston, SC - Date changed to March 14, 2014
January 31: Charlotte, NC-Embassy Suites
February 7: Las Vegas, NV- Renaissance Hotel
February 28: Los Angeles, CA- London Hotel
March 14: Miami, FL- Mondrian Hotel
May 2: San Francisco- Art Institute San Francisco
May 9: Houston, TX - Art Institute Houston
May 30: Chicago, IL- Pink Sugar Beauty Boutique
June 20: New York, NY- WestHouse Hotel
July/August Cities:
Dallas, TX
New Orleans, LA
Washington, D.C.
STYLE THEORY was created to inspire women and men to find their own style, and empower them to assist others in doing the same. The purpose of this workshop is to teach others how to become the total package from the inside out. We believe that style is key, but style is not only external. Style is within and finding true beauty begins with ones mindset. The STYLE THEORY workshop is designed to teach the ins and outs of styling from inner (mental) beauty to hair, make up, and how to dress for every occasion.
Tameka Raymond is a well known and established celebrity stylist with over two decades of experience. Her extensive career has earned numerous awards and allowed her opportunities many only dream of. Through the STYLE THEORY workshop, Ms. Raymond will show you how to turn those dreams into a reality! Ms. Raymond gained a wealth of knowledge while working on the set of several music videos, styling clients for both magazine and album covers, red carpet and television appearances, and styling her clients for their promo packages. While she has been extremely successful in the fashion styling industry, Ms. Raymond is ready to share her knowledge and experiences with you through this illustrious workshop! In addition to the tremendous amount of information Ms. Raymond will be sharing, she will also be bringing along her stylish friends to assist in teaching a beauty element. Ms. Raymond's stylish associates are top professionals in the beauty world, and have a massive following to match their impressive resumes. You will also be introduced to a talented hair stylist who is your favorite stylist, favorite hair stylist. Although the different aspects of putting the right look together will be discussed, you will also hear from someone who wants you to know that your internal style is just as key! Proper fitness, nutrition, and an overall positive lifetstyle are key in exuding true beauty! Ms. Raymond and her glamour squad are ready and equipped to teach you, and answer questions they wish they had answers to when they began on their journeys. Whether you are new to the styling industry or wanting to take your look to the next level the STYLE THEORY workshop is for you! Sign-up today and treat yourself to a once in a lifetime experience!
Sneak Peak of what will be taught in STYLE THEORY:
Budgets Natural Hair Styling Tips
High/Low Style Protective Hair Styling Tips
Fashion Faux Pas Importance of a Proper Weave Install
True Stylist vs Personal Shopper Proper blending techniques
Color Theory Proper Make-Up Application
Body Type Displaying Professionalism
Who is your clientele? Keys to being the best you
Q & A Session and much more...
Check out a small glimpse of Tameka's Style Portfolio: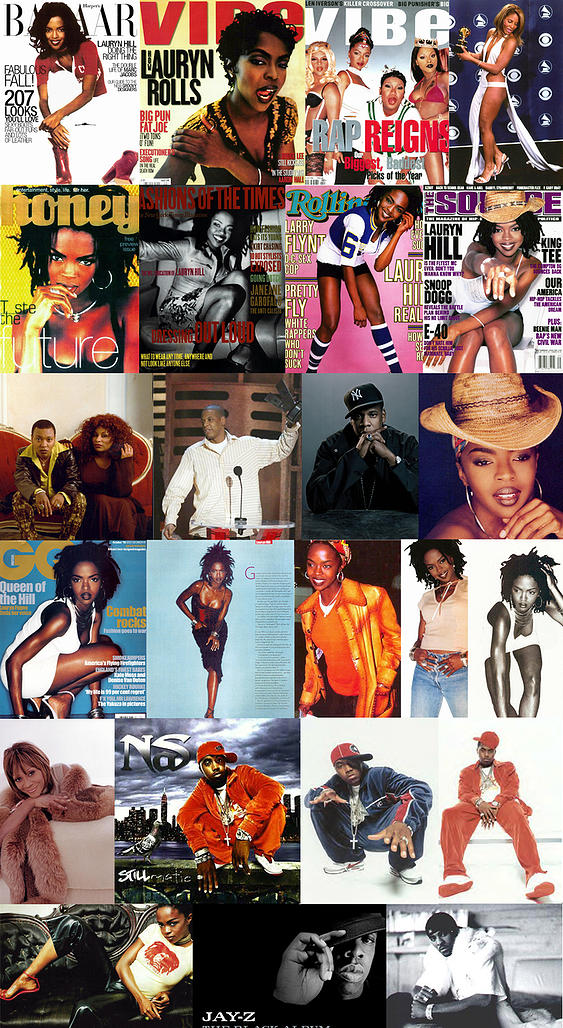 FAQs
What is STYLE THEORY?
STYLE THEORY is a thought provoking and enlightening workshop for aspiring stylist, as well as those who aim to become more of a fashionista! The purpose of STYLE THEORY is to encourage all to find their own style from the inside out. STYLE THEORY covers inner beauty as well as the different areas of styling (Make-up, hair, and finding the perfect outfit).
How long will the STYLE THEORY Workshop Last?
The Style Theory Workshop will last 6 hours
Do I have to bring my printed ticket to the event?
Yes, you will not be admitted into the workshop without showing proof of purchase.
What is the refund policy?
All ticket purchases are FINAL. No refunds will be given once the ticket is purchased. Refunds may only be provided if the event is cancelled by Ms. Raymond.
I didn't see the event location posted. How will I find out where to attend?
You will be notified via email of your location information. The location will be centrally located in the host city and easy to access.
What will I gain from attending the STYLE THEORY Workshop?
The STYLE THEORY Workshop will teach you how to make your potential clients and/or yourself the Total Package.
What do I need to bring with me to the STYLE THEORY Workshop?
You will need to bring pen, paper, and a positive attitude!