Description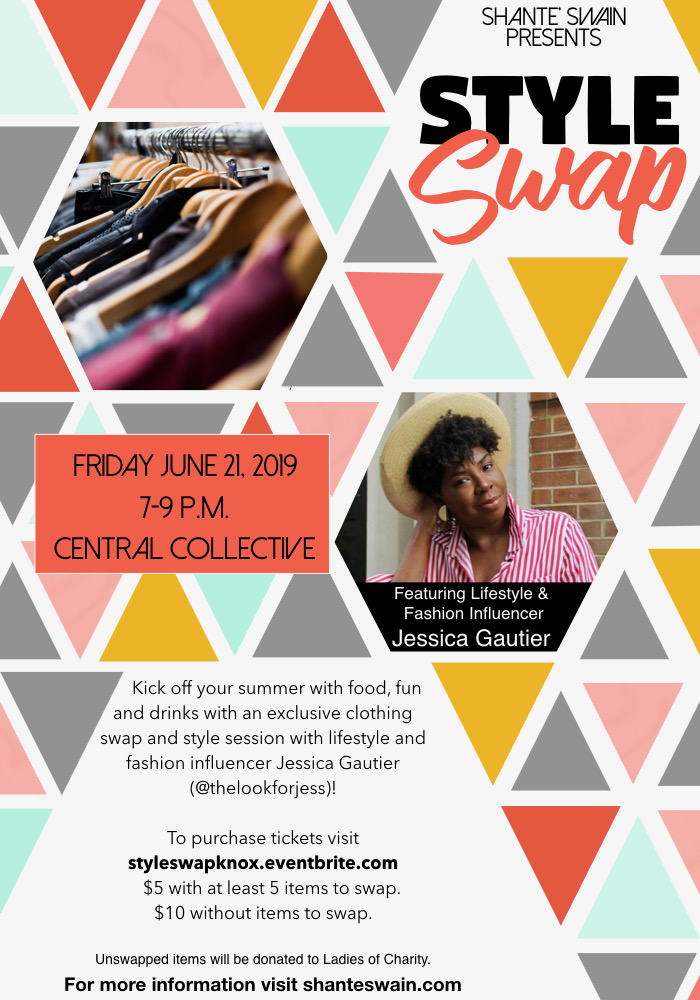 How do I prepare for Style Swap?
1) Go through your closet and grab the clothes, accessories, and shoes (in good condition) you no longer use. Clothing from all seasons are welcome.
2) Put all your items in bags and bring them to the Style Swap.
3) Once at the event one of our helpers will take your items from you, so you can grab some refreshments, enjoy your drink, and enjoy a style session from lifestlyist Jessica Gautier (@thelookforjess).
4) Once the swap starts, you'll have a ball going through the items. It's like shopping, only better, because every item is hand-picked and FREE!
Unswapped items will be donated to Ladies of Charity (https://www.ladiesofcharityknox.org) .