Description
Style J Leadership - First Step
If you know me or know of me, then this course is for you.
It's not for people who know nothing about me or what I stand for.
If you have
been to a session I've facilitated

heard of me from a colleague or friend

read one of my books, articles or blogs

interacted with me on Twitter or LinkedIn
Do you want to find out more? About what I do and how to do it? Then come along to this one day course.
I facilitate Style J Leadership all over the world because I believe a leader's purpose is to develop other leaders.
I design it to make the people I work with feel valued, respected, confident and able.
I've distilled these principles, tools and techniques into a format, which I'm now ready to teach onto others
Want to find out how to do it? To make your staff feel the same way? To develop the next generation of school leaders?
Then come along on the 18th May to my Style J Leadership – First Step course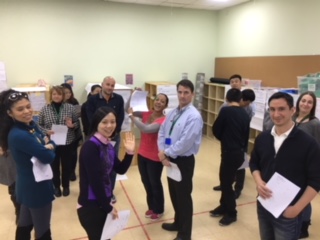 If that isn't enough to persuade you, then I could tell you I will provide you with
• Effective ways to raise attainment in your school
• New ideas to develop your own leadership skills

• A tried and tested approach to school improvement

Or I could even convince you that it will tick all the right boxes for
The GTCS Scotland Standards for Leadership and Management
The National Improvement Framework
The International Council of Education Advisors
The Scottish Government's Education Governance: Next Steps
The SCEL Framework for Educational Leadership
I could also give you a couple of heavy weight quotes based on evidence from academic research, like these ones below
"Leadership involvement in teacher learning has a strong effect on student outcome."
Viviane Robinson, Student Centered Leadership, 2011
"The job of the teacher is teaching. The job of the school leader is adult learning."
McKinsey – How the worlds most improved systems keep getting better 2010
I could even coax you by stating that Style J Leadership will benefit you by
• Enhancing engagement and participation in your meetings
• Boosting professional learning in your workshops and courses
• Increasing the effectiveness of your written communication
• Making difficult conversations easier
• Helping you stand out and get noticed for what you do
And while all that is true, I'd rather you came along because you like what I do and you want to find out more, not because you are afraid not to.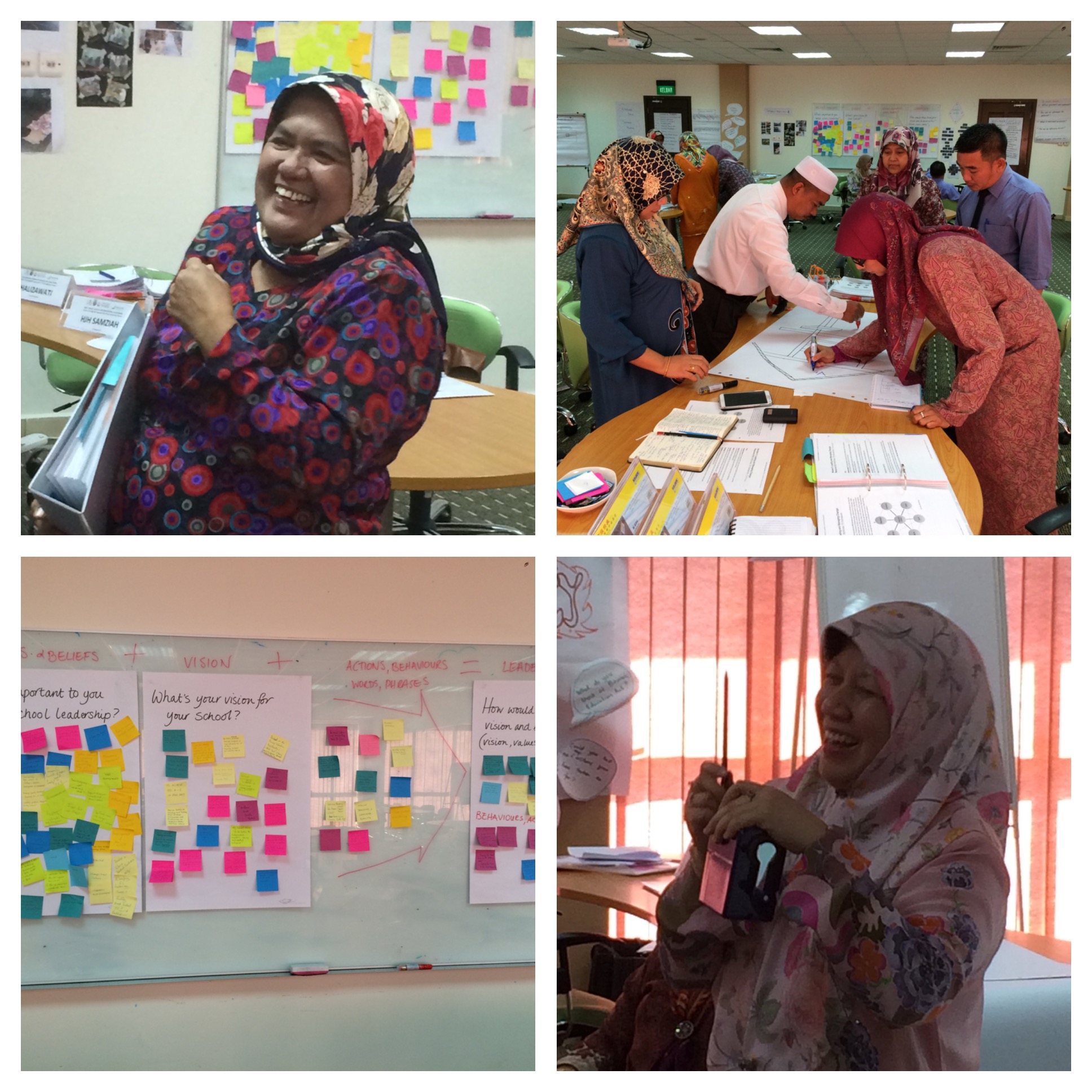 'As the Brunei Teacher Standards appointed Champion for the Ministry Of Education, Brunei, your training really helped me in making the Brunei Teacher's Standards cascade to private school leaders a worthwhile experience for them. It made understanding the BTS so much easier and by the way, the school inspectorates of MOE are also impressed. I equally enjoyed being the facilitator... I was actually literally benchmarking every single one of your best practices from your School Leadership Programme. You made a difference in my life at least, in how I do PD with my team. Thank you so much for this wonderful gift you have generously shared.'
Putri Maharani, Principal at Seri Mulia Sarjana School, Brunei
'I have worked with similar CPD providers across the world of International Schools and I must say that Joyce is on the level of the best that I have worked with. But why is this? It's quite simple really. Joyce has clearly lived what she is teaching about and is passionately focused on helping fellow educators to develop their own individual competences. It's not about her, it's about the learner.'
Jeff Shaw, International Principal and Head of Secondary School, Guangdong Country Garden School, Guangzhou, China
Joyce is a consummate professional. Her facilitation skills are excellent and extend to a wide range of audiences. Her nuanced interventions contributed significantly to the success of our SCEL 'Excellence in Headship' programme rooted in deep knowledge of theoretical models and high level skills in translating these into practice. I can thoroughly recommend Joyce as an exceptional facilitator and supportive positive colleague.
Yvonne McCracken, Facilitator 'Excellence in Headship': Scottish College for Educational Leadership (SCEL)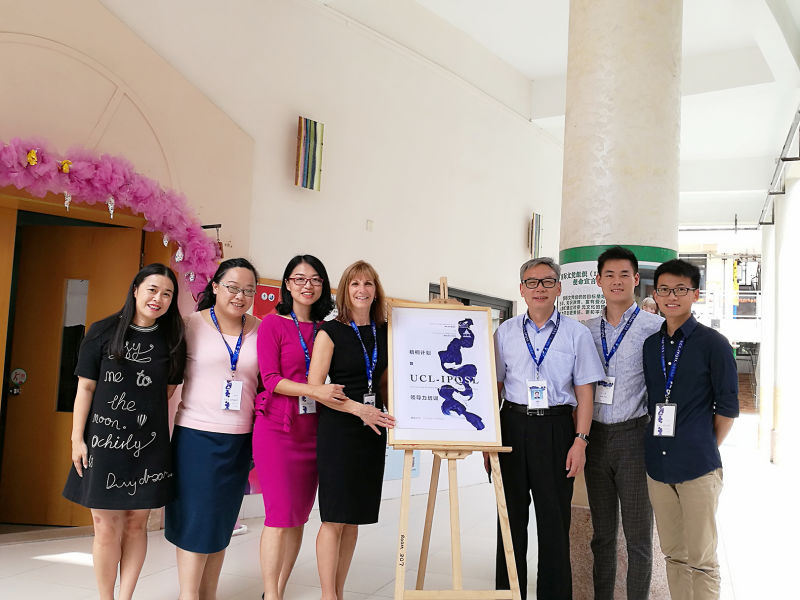 If you know me, you know what I'm like. You know I love what I do, and you know how I work with school leaders and teachers, to draw out ideas, develop personal learning, while increasing confidence and skills.
I believe with this Style J Leadership - First Step course, I can help you to not only create an engaging and creative professional learning environment in your school, but also to help you to develop your staff in a way that helps them to feel confident and valued. If you believe, like me, that a leader's purpose is to develop other leaders, then this is the course for you.
'Joyce is a true professional in her field, an expert in school leadership development who always goes beyond what is required to ensure that all those she works with are supported to make a difference back in the schools where they work. She has a great style and utilises a wide range of different techniques which she skillfully adapts to respond to different worldwide audiences. She is also an expert coach and trainer of trainers.
Jonathan Dale, Director International Leadership Development, UCL Institute of Education, London
If you're still a teacher at heart, and happy to be 'the guide from the side' rather than 'the sage on the stage', then what I do isn't completely new to you - you already have the skills required. You also know I'll make sure this training is inclusive, interactive and relevant.
And you know I'll create a safe and relaxed environment to support your learning and give you the opportunity to practice your new skills as you learn them.
The only thing you need to do now is to book your ticket and bring along your curiosity and your expertise in pedagogy.
By the end of the course you will have an intimate knowledge of andragogy – the first step in Style J Leadership.
You'll hear yourself saying
• I know the essentials of andragogy, and I've got my own Learning Style Inventory workbook
• I feel happy about applying the principles of andragogy
• I understand how andragogy can be used in a variety of contexts
• I have ideas of, and have practised how to prepare my next presentation, meeting or workshop
You might even hear yourself saying
• I'm hooked on the joys of working with andragogy. Why didn't I know about this before?
' Joyce is a truly inspirational facilitator, who can read a room and then take the participants on a journey without them even realising how deeply they are thinking. With a strong understanding of the cognitive processes which underpin how learning occurs, Joyce uses a range or proven strategies, rooted in the latest research, in order to bring about genuine and meaningful reflection. Participants will leave Joyce's sessions feeling professionally and personally challenged and ready to embrace new challenges with confidence. How does she do this? Joyce has an extensive toolkit at her fingertips but I would say that her weapon of choice is most definitely her questioning with 'surgical precision'. A truly remarkable individual.
I would recommend Joyce's work to anyone in education and indeed beyond.
Andrew Truby, National Leader of Education, Executive Head, TSA Strategic Lead, DfE Education Advisor
' Joyce is a very supportive professional. She challenges you greatly without you even realising it and she gets the best out of people at all times. '
Julie Goodfellow, Headteacher, Riverside Primary Academy, Gateshead
BOOK NOW BY SELECTING YOUR TICKET FROM THE OPTIONS ABOVE
Please note: the cost for a place on the course includes lunch and refreshments, as well as coffee, tea and fresh pastries on arrival. Let me know if you have any dietary requirements.
I've also negotiated a reduced overnight rate for the night before for those of you who want to take advantage of bed and breakfast or dinner bed and breakfast. Contact me for more details.
*New for for 2018*
More days in the Style J Leadership programme – dates to be announced
1. Style J Leadership - Second Step – Design – a one-day course
2. Style J Leadership - Third Step - Facilitation– a one-day course
Cancellation policy: Attendees can receive refunds up to 30 days before the event start date.Places cancelled after that are not entitled to a refund, however may be transferred to another person from the same organisation or moved to a future course date.
Questions about the course?
Contact Joyce Matthews on joycematthewsportfolio@gmail.com or 07920453690