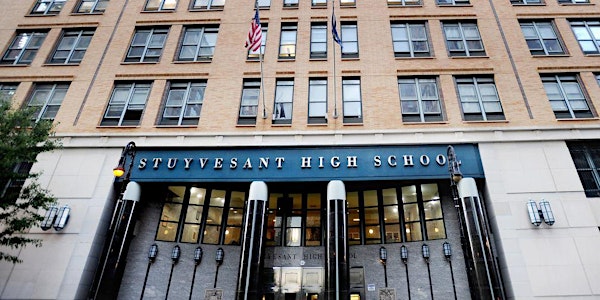 Stuy PA General Meeting Featuring Free College Access Program Presentation
Stuy PA General Hybrid Meeting + Featured Free College Access Program Presentation
About this event
Please join us for the Stuyvesant High School Parents' Association General Meeting.
Join us at 7 pm virtually. Featured presentation by JC Salinas of the Y Tu Tambien Free College Access Program. Y Tu Tambien is a non-profit organization that provides free college application resources, in the form of webinars, essay reviews, mock interviews, mentorships and much more. Any Stuy student can apply to the program. Come learn about Y Tu Tambien! There will be an opportunity for Q&A with JC, a Yale alumnus with unique insights into the college application process, from decades of experience helping high school students find their best fit college.
https://news.yale.edu/2018/12/14/yale-alumnus-makes-ivies-accessible-low-income-kids
Meeting Link and Materials to follow shortly before the meeting.
Simultaneous translation will be provided in Mandarin
===================================================================
Click here to donate to Support Stuy!.
Interested to buy Stuy T-shirts, umbrellas, Stuy drawstring bags, or have other Stuy merchandise shipped to you? Please find StuyPA on EBAY.
Organizer of Stuy PA General Meeting Featuring Free College Access Program Presentation