Description
Shreddy for the Sturdy Dirty? Not just yet? Well, here is your opportunity to shake out all those jitters and get yourself coached through the race course with all your buddies and some rad lady coaches. Join World Champion Leigh Donovan and her crew for a fun and chill pre-ride of the 2017 Sturdy Dirty Enduro course at Snow Summit.
Location: Get your lift ticket and then meet at the Liv tent to get paired up with your coach and crew.

Time: We will meetup at 8:00 with a hard roll-out at 9:00AM. Depending on your group, expect to finish between 12:00PM and 1:30PM.

Groups: Groups will split based on race category (or rider preference) into the following:
Beginner racers: No-Drop pace, lots of coaching and sessioning thorugh technical course segements.
Chill Sport: No-Drop pace, some coaching and sessioning through technical sections of the course. This group is for ladies who WANT to to be coached and spend time sessioning/practicing the course. Are you antsy to just pre-ride? See the next bullet.
Sport: No-Drop ride, mostly pre-riding the course, maybe a few stops for sessioning when the group collectively wants to.
Expert: Shred the gnar with your friends! Pre-ride the expert/pro course and get all those race jitters the heck outta here!
Cost: This pre-ride and coaching clinic is FREE! You just need to get yo'self a lift ticket.
What to Bring: Everything you normally shred with. A bike in good working order, helmet (full face or halfshell), downhill gear (some of us wear knee and elbow pads...some of us look like football players...whatever floats your boat), appropriate shoes, water, snacks, and fix-a-flat/mechanical tools and gear. Note: You will be on-course for a few hours, please be prepared with food and water.
ABOUT THE STURDY DIRTY ENDURO:
The Sturdy Dirty Enduro Series was created by a group of women who want to help introduce and encourage more women to race in the enduro discipline. Because its SO MUCH FUN! If you're a first-time or long-time enduro racer who believes competition and fun aren't mutually exclusive, that every shred can bring us closer together, come join the Sturdy Dirty revolution.
ABOUT LEIGH DONOVAN: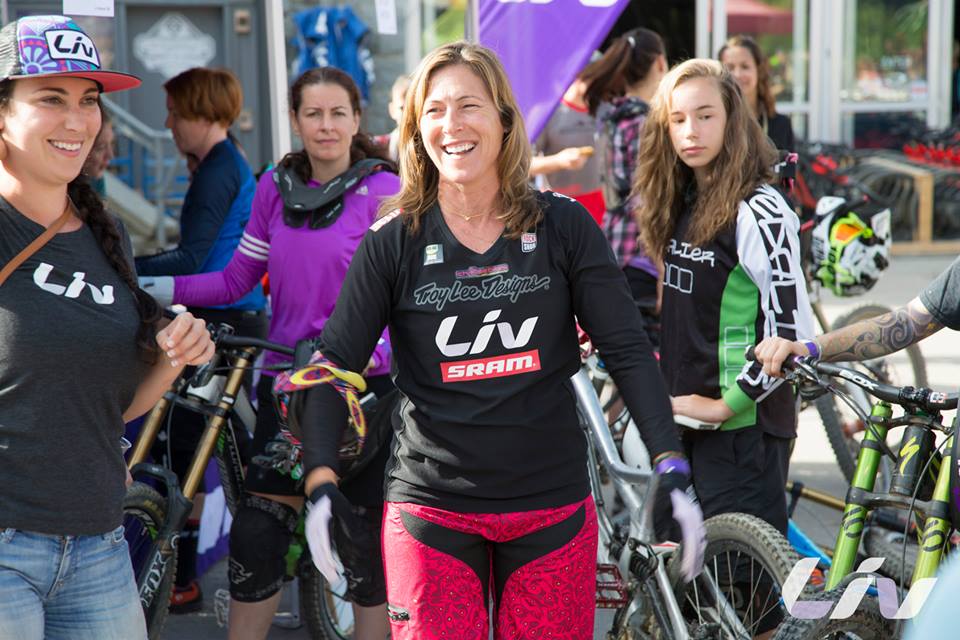 Leigh is a champion mountain bike racer, Athlete-Ambassador of Liv Cycling, and the owner and insturctor of I Choose Bikes. Leigh's mission through her coaching business is:
To educate, inspire and empower women to ride bikes with confidence and joy.
Be a positive role model, connecting women to the bike industry & cycling community.
Expose women and young girls alike to the fun and laughter you can have on a bike.
FAQs
I'm new to racing, and/or a beginner ride, can I come?
Heck yeah girl! Let us show you how fun and awesome enduro racing can be!
Do I have to be registered to race the Sturdy Dirty Big Bear to attend the Sturdy Dirty Pre-Ride with Leigh Donovan?
Yes siree. If you haven't registered yet, you can do so HERE
Do I have to signup in advance to attend the Pre-Ride with Leigh Donovan?
Yes. Because groups are kept to an optimal size for coaching and shredding, you need to reserve a spot. Groups will fill first-come-first-serve.
Are there ID or minimum age requirements to enter the event?
Nope. You will be signing a liability waiver when you show up for the pre-ride. If you are under 18-years-old, please bring a parent or guardian to sign your waiver.
What are my transportation/parking options for getting to and from the event?
There is ample parking at Snow Summit Resort.
How can I contact the organizer with any questions?
Please e-mail info@sturdydirty.com with any questions.