Actions and Detail Panel
Stupid is OK: Design and Discontent in the "Garage Lab"
Wed, December 14, 2016, 7:00 PM – 8:00 PM EST
Description
Stupid is OK: Design and Discontent in the "Garage Lab"
Using the "garage lab" at Biocurious as a case study, this talk explores the claim that DIYbio can and will democratize science. The laboratory at Biocurious was intentionally designed for those without formal laboratory training. It was a space where "stupid is OK." Accordingly, all aspects of the "garage lab" was informed by a design language intended to create an experience appropriate to naive experimenters. However, the unintended consequences of the design language were keenly felt by more experienced experimenters. The successes and failures of the design language at Biocurious speak loudly to the promises and perils of democratizing laboratory science.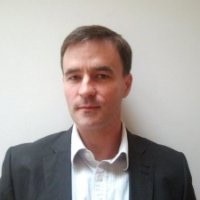 Michael Scroggins is a PhD candidate in Anthropology and Education at Teachers College, Columbia University. He is currently writing his dissertation drawn from two years of ethnographic fieldwork at Biocurious titled "Stupid is OK: The Natural History of a 'Garage Lab.'"