STUFF YOU SHOULD KNOW
Wed, Oct. 23・7:00pm Doors・8:00pm Show
About this Event
Josh Clark and Chuck Bryant are the hosts of Stuff You Should Know, the research-based, award-winning general knowledge podcast loved around the world. Since 2008, the pair have produced more than 1200 episodes and SYSK was the first podcast to hit 500 million downloads on Apple Podcasts as well as the first to reach a billion downloads globally.
Chuck and Josh have recorded episodes on everything from disco to the time when Nazis invaded Florida in WWII, wonky stuff like trickle-down economics and voter suppression, science-y topics like the sun, global warming, bioluminescence and willpower, and just totally random topics you'd never think could be interesting like grass, zoot suits and shotgun houses (all three of those are great ones, by the way).
SYSK has developed a cult following around the world made up of a network of fans that have come together to build a friendly and supportive community based on their shared love of lifelong learning. Those fans have sold out live SYSK shows in cities across the US, Canada, the UK, Ireland, New Zealand, and Australia.
Stuff You Should Know Live is like the podcast, but maybe even 10-20% funnier and sometimes a little bluer. So, come experience your pals Josh and Chuck live in person - it will most assuredly knock your socks off.
7:00pm Doors / 8:00pm Show
$35 GA
Ages 21+
*Please note this event will be mixed seated/standing. Arrive early for best seat selection.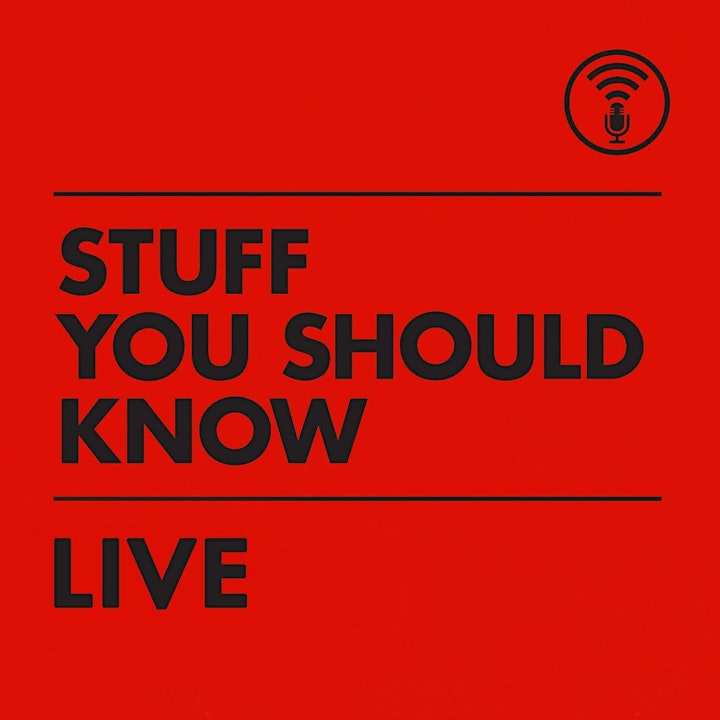 Performers
Date and Time
Location
Refund Policy