About this Event
Hear from an Australian student who has just been offered a place at a top colleges in the US...
University of Pennsylvania - tied at #8 by US News, UPenn is an Ivy League college known for its world-leading business school and a culture of student internships.
Chris Z. - University of Pennsylvania Class of 2023
"Hi everyone! My name is Chris. When I started thinking about what I wanted to study after school, I just couldn't find one course that grabbed my attention within Australia. For this reason, I started looking at American colleges in early Year 11 and was really interested in the multifaceted approach they took to broad ranging degrees within a liberal arts and sciences college. I discovered that I could test the water with a range of interesting subjects in my first two years before having to decide on a major. The application process initially appeared to me as a lot less complex than it became, but I am very happy I stuck it out. I am (super excited) to head over to UPenn in August to study logic, information and computation. I look forward to meeting you all and hopefully giving some insight into any questions you may have. See you there!"
The choice you make after high school is likely to be the first life-changing decision you'll make.
That choice is usually made up of two questions:
'What do I want to study?' & 'Where do I want to study?'
If you're feeling like there must be other options out there than the major two or three local unis then this event is for you.
If you want to know what life might be like as a freshman at a US college or as a first year student in the UK, then this event is for you.
If you want to find the university that is perfectly suited to you - with the most inspiring professors, cutting edge facilities and global opportunities at your feet, then this event is for you!
By the end of this event, you'll come away knowing how US and UK universities will prepare you for the rapidly changing future of work and how the immersive campus experience will challenge you to grow as a person more than anything you have done before!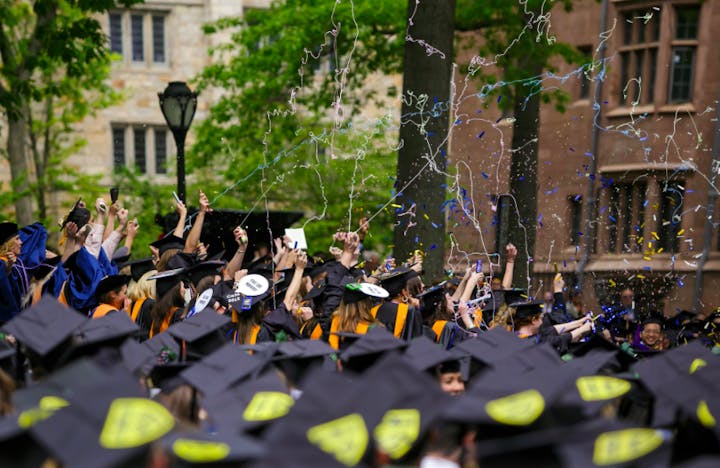 US & UK University Experts from Crimson Education will cover:
How to manage your application in Year 11 or 12
How to develop your profile from Year 9 and 10
The academic benchmarks - how to apply with your ATAR or IB score
The student experience - developing global networks, independence and soft skills
Overseas study from a parents' perspective - safety, costs and communication
How to effectively research overseas universities
Employment prospects with a top US or UK uni degree
Case studies - Australians studying overseas
Buy a Student VIP Admission ticket to receive an Application Starter USB. The USB is only available at events and includes:
An introduction to the US & UK application process
Tips and resources for researching international universities from Australia
Videos from Crimson Education's CEO and Harvard graduate, Jamie Beaton
Crimson Education eBooks
Vouchers for Crimson's support and International Experiences
First access to future Crimson VIP events.
This event is for students in Year 9 and up (yes, forward planning helps when applying overseas!). Parents are encouraged to attend and can register for free.
For an insight into the US & UK experience, visit Crimson Education's YouTube channel.
Crimson Education has a 94% success rate in supporting students to gain admission to 1 or more US Colleges and a 100% success rate in supporting students to gain admission to 1 or more UK Universities. Learn more about our recent student admissions.