Securing the Future: AI and San Diego's Cyber Cluster
About this event
Join San Diego Regional EDC and Cyber Center of Excellence (CCOE) on Thursday, June 24 for the release of the second in a study series on the proliferation of artificial intelligence (AI) and machine learning (ML) across San Diego's key economic clusters.
Underwritten by Booz Allen Hamilton, the study explores the use of these technologies by San Diego's Cybersecurity cluster and serves to highlight private-sector and government use of AI and ML technologies, as well as how AI has been used to counter fraud and thwart cybercrimes here and around the globe. The study also spotlights the growth and trajectory of the Cyber cluster and workforce.
Highlighting the diversity of the cluster, event speakers include:
Navid Alipour, Managing Partner, Analytics Ventures
Teresa Macklin, Cybersecurity Master's Program Director, Cal State San Marcos
Brent McCarty, President, ESET North America
Ion Nemteanu, Sr. Director of Data Science, Thermo Fisher Scientific
Joe Rohner, Director of AI and Analytics, Booz Allen Hamilton
Mimi Rosado, Division Head, Total Force Management, Naval Information Warfare Center Pacific
Explore the first study at sandiegoAI.org.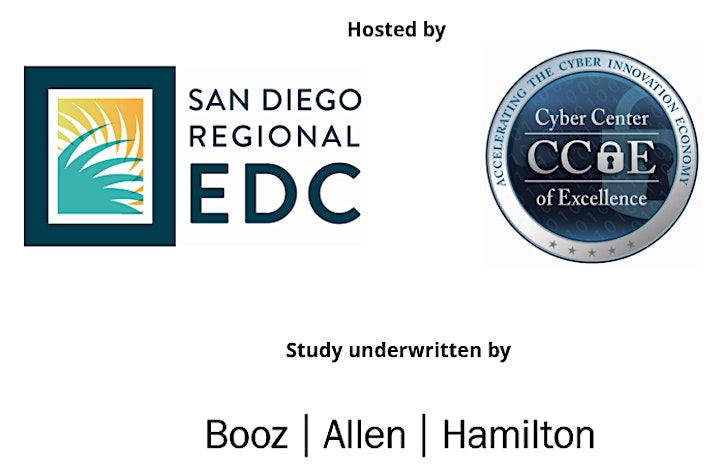 Organizer of Study launch - Securing the Future: AI and San Diego's Cyber Cluster
San Diego Regional EDC mobilizes business, government and civic leaders around an inclusive economic development strategy in order to connect data to decision making, maximize regional prosperity, enhance global competitiveness, and position San Diego effectively for investment and talent.