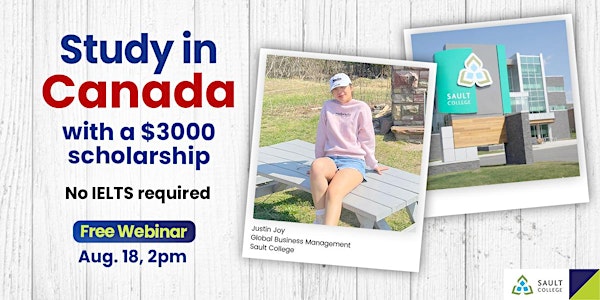 Study in Sault College Canada with a $3,000 Scholarship (Aug 18, 2pm)
Join our free webinar to know how you could study in Canada with a $3,000 international scholarship!
About this event
Live your BEST life this year and pursue your dreams of living abroad through the STUDY & STAY pathway! 🎓
Study in Sault, the #1 College in Ontario with at $3,000 scholarship!
IELTS is not required. 🇨🇦
Join our webinar this Thursday, August 18 at 2pm to know how!
Limited spots only! Register now for FREE.
Justin is one of our students from Pasay who flew to Canada just last September and is now taking up Global Business Management in Sault. 🇨🇦
It's not too late for you to follow your dreams! ⚡️
With over 90% visa approval rate, you're in good hands with Fortrust! 🎓
See you soon 🙂 #FortrustPH