Description
Welcome to New Zealand.


Experience a one-of-a-kind, First World Commonwealth country offering a globally recognised education system. Discover your study options at world ranked institutions, and make lifelong connections with new friends from around the world. Be mesmerised by the beautiful landscapes and strike the perfect balance between study and leisure. When it comes to budget, New Zealand offers reasonable living costs and an attractive exchange rate. Here's some cool facts about New Zealand: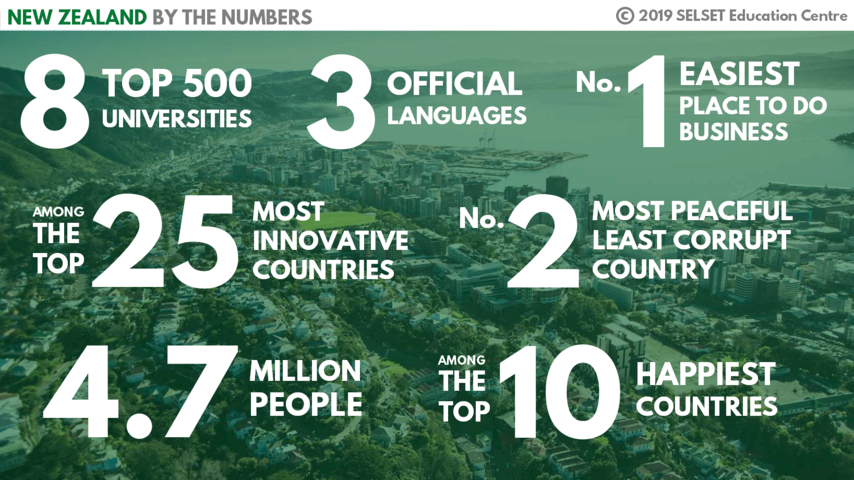 We invite you to take the first step to your future:
Visit our Study in New Zealand Roadshow this March and speak to the representatives to find out more. Register your interest for free. See you there!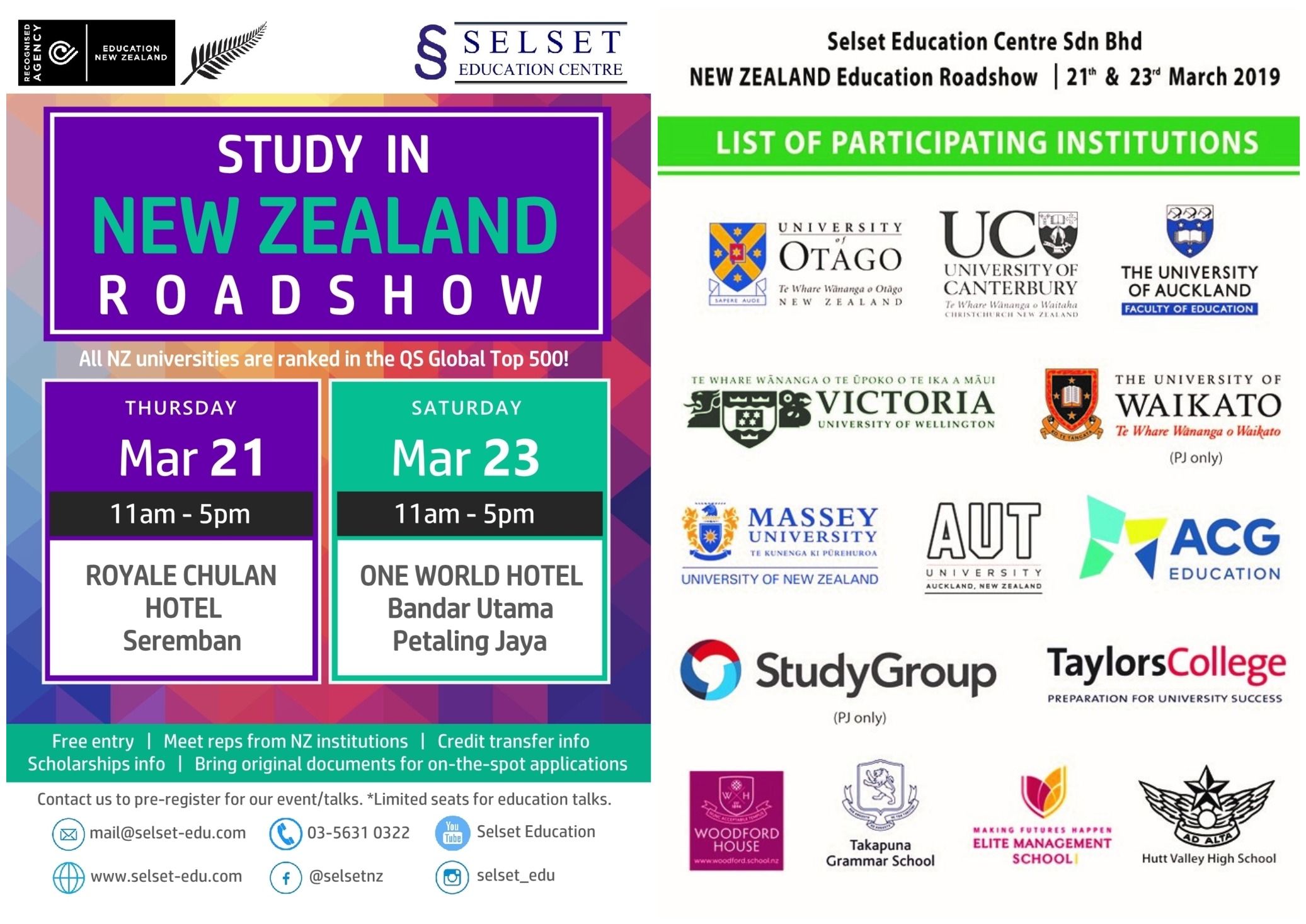 NZ institutions accept these popular qualifications: SPM, STPM, UEC, IGCSE, A-Levels, IB, Australian Matriculation, CIMP & more
Send in your applications through the NZ Specialists.
SELSET Education Centre, est.2002, is Peninsular Malaysia's pioneer New Zealand education specialist. We represent all universities and most of the ITPs, colleges and high schools in NZ. With years of experience in application processing, admissions requirements and NZ Student Visas, you can rest assured your applications are in good hands. Get in touch with us, and we'll guide you to success.