Description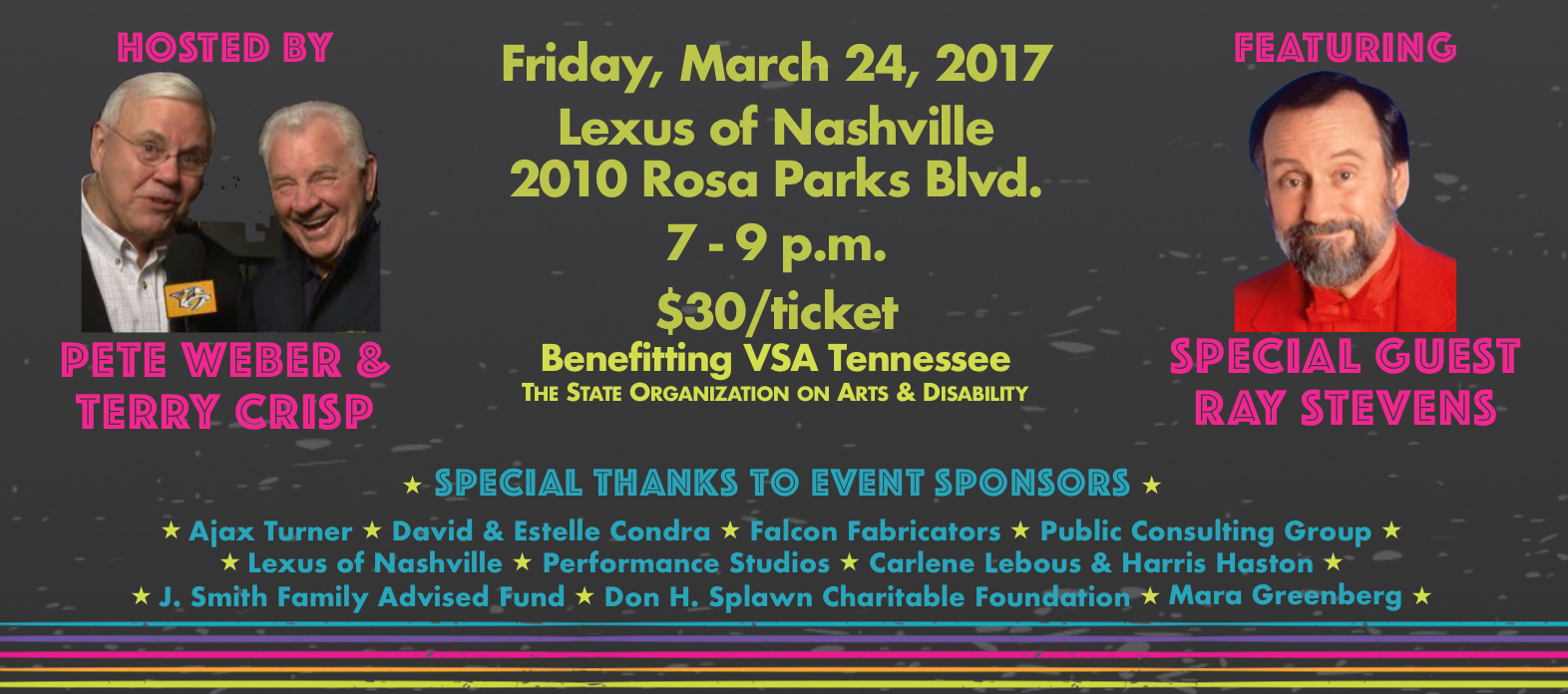 Join us for an evening of groovy music, food & fun on Friday, March 24th. For this year's fundraiser, we're inviting you inside the disco for the far-out vibes of Studio 54! We're planning all the details to make sure you'll have a dyn-o-mite time. Press your disco dress and polish those platform shoes 'cause you're gonna dig this exclusive evening that's a celebration of the arts!
Our special guest for the night is Ray Stevens, the Comedy King of Music City! Pete Weber and Terry Crisp of the Nashville Predators will serve as hosts as we boogie to the DJ's beats and partake of decidely 70s eats!
All proceeds support the programs of VSA Tennessee, the state organization on arts and disability.