STUDIO PRODIGY / SESSION TWO / ROSS HOGARTH

Saturday, May 4, 2013 from 9:00 AM to 8:00 PM (PDT)
Event Details
At STUDIO PRODIGY, the entertainment industry's best-of-the-best record producers, engineers, and more come together at Universal Mastering Studios in Hollywood, California to share their knowledge and expertise in an exclusive, intimate setting.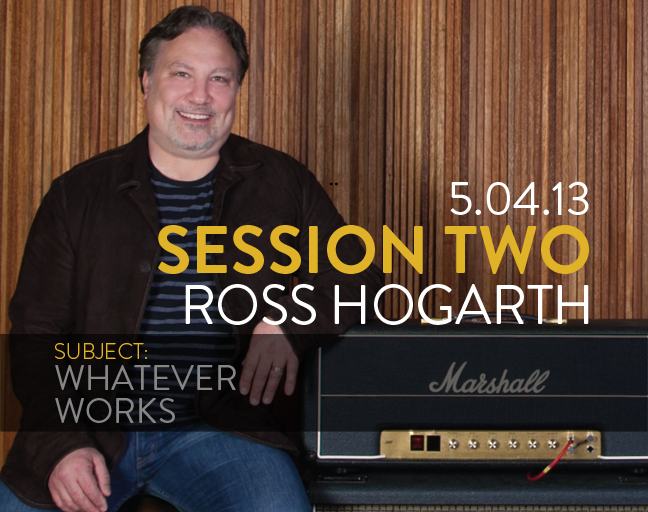 Award-winning engineer/producer Ryan Hewitt and world-class studio designer Hanson Hsu are upping the game of hands-on studio education with Studio Prodigy | Master Class Series, the ultimate experience in professional audio mentoring. Hear everything in a ZR Acoustics™ Virtuoso Environment  at Universal Mastering Studios as chart-topping engineers, artists and producers reveal their studio techniques and applications—in a real studio!
Studio Prodigy | Master Class Series continues with Session Two:  Whatever Works, led by Ross Hogarth (Van Halen, Ziggy Marley, Melissa Etheridge).  Ross will talk about tactics for delivering a cohesive product, starting with tracking and ending with mixing and mastering, using great and not-so-great recordings to illustrate his point.  With his "whatever works" ethos, he will show you some of the tricks that he uses to bring a mix together, and then, playing the role of zen master, tell you that "there are no tricks!"  Bring your best questions to Ross' session to get the answers you need to bring your mixes and productions to the next level.
Attendees will also expand their critical listening skills—the lifeblood of any engineer—in a clear, musical, acoustic environment designed by Hanson Hsu and featuring his trademarked ZR Acoustics, an approach that allows everyone in the room to essentially hear the same thing!  You will hear the changes as a mix develops and learn why Hogarth chooses specific pieces of gear and plugins for specific situations.
Studio Prodigy's mission is to nurture the sharing of knowledge, foster creative and technical innovation, and preserve the recording community's wealth of experience. Future sessions will explore the modern production techniques of Ryan Hewitt, Vance Powell and many others.
Sponsors for the program include leading manufacturers and organizations of the professional recording industry, including Vintage King, Burl Audio,  Royer Labs,  Universal Audio, Grammy U, Universal Mastering Studios, and more.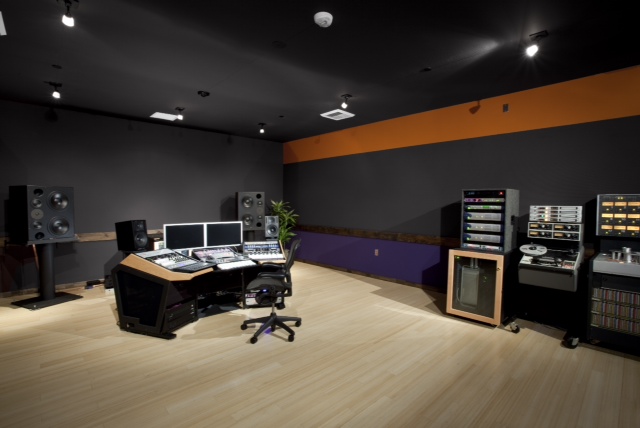 Session Two will be held on May 4, 2013, with space limited to 25 attendees.
For more details, including a complete list of topics covered and product giveaways, visit Studio Prodigy - ABOUT THE CLASS. Like us on Facebook to stay informed: www.facebook.com/studioprodigy. 
When & Where

Universal Mastering Studios
3400 Cahuenga Blvd. West
Hollywood, CA 90068


Saturday, May 4, 2013 from 9:00 AM to 8:00 PM (PDT)
Add to my calendar
Organizer
Studio Prodigy Master Class Series
At Studio Prodigy, the entertainment industry's top producers, engineers, and artists come together at legendary studios in Los Angeles, California to share their knowledge and expertise in an exclusive, intimate setting. Hear the power of professionally recorded music in person as chart-topping music professionals reveal their philosophy and technique for making better recordings. Past presenters include Ryan Hewitt, Ross Hogarth, Eddie Kramer, Al Schmitt and Steve Genewick and sessions continue this summer with Jim Scott.
STUDIO PRODIGY / SESSION TWO / ROSS HOGARTH